Baby quilt kits make quilting faster and easier without taking out the labor of love that goes into making a quilt. These kits offer pre-cut fabrics that come in an array of different styles and designs. There are baby boy quilt kits and baby girl quilt kits meant to match the personality of any baby.
These kits offer:
Pre-cut fabric blocks
Borders
Backing
Binding
Everything you need to get started on your next quilt is included. It's the perfect way to make a handmade quilt without having to create each fabric block yourself.
Picking the Right Baby Quilting Kits
There are so many kits available, so choosing the right one will be a difficult task. Since you're making a quilt for a baby, they won't be fussy about the design or look of the quilt, but this doesn't mean the parents won't be.
When looking for a quilt kit, keep a few points in mind:
Décor: Every baby's room will have its own décor. If dad is a big soccer fan, little Joey may have a soccer-themed room, while little Marie may have pink flowers on the wall. Quilts that match the décor of the room are always a good choice.
Gender: Baby boys and girls will have different requirements for quilt making. Boys will have blue colors, sports themes and more masculine designs. Girls will have pinks and light colors with feminine designs, such as floral and flower designs.
Neutral: What happens if you don't know what the sex of the baby will be? This is the case more often than not, which will lead you to have to choose a neutral design. These designs include:

Solid colors
Animal prints
Shapes
Neutral color choices
There are dozens of quilt kits online that will allow you to choose a kit that is perfect for your special boy or girl.
Quilts don't even need to be as large as a bed. Instead, they can be made to cover pillows, act as a carpet of sorts for the child to sit on or, as seen traditionally, used as a covering for a bed or act as a blanket.
Handmade quilts will always be cherished b
y children and their parents.
7 Easy Baby Quilt Kits to Get Started
There are a lot of baby quilt kits to choose from, but the best aren't always the most expensive or obvious. I've listed the top 7 kits based off of my own personal experience with quilting. These kits include:
1. Riley Blake Summer Song 2 Quilt Kit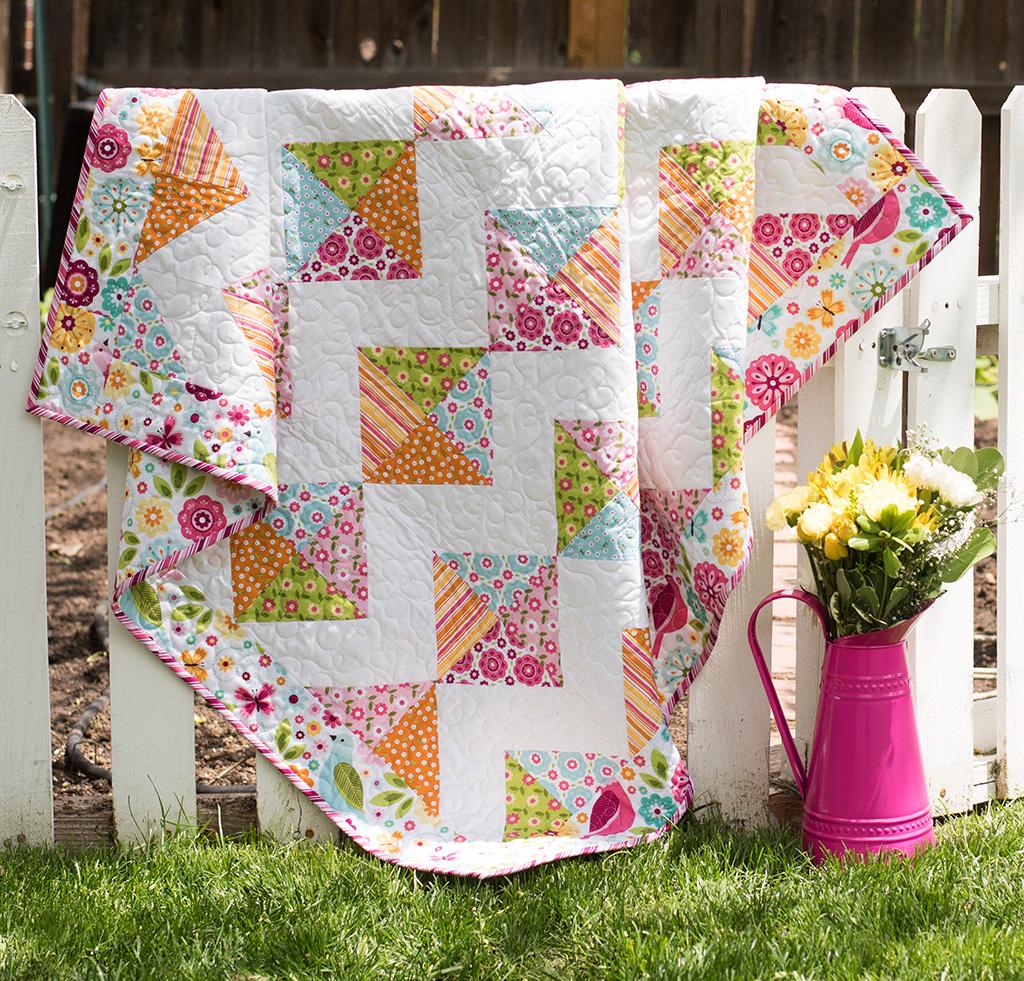 Beautifully designed with vivid colors, this quilt spans 46" x 46" and includes floral, geometric and bird designs. This kit is rated as a beginner-advanced kit, meaning it's easy enough for novice quilters to quilt. A downloadable pattern is even available directly from the manufacturer.
This pattern features whites, blues, pinks, reds, yellows, oranges and greens.
Click here to view the Riley Blame Summer Song kit.
2. Robert Kaufman Charming Baby Quilting Kit
The perfect neutral pattern for any boy or girl. This adorable fabric has white patches and a variety of patches with bright, vibrant colors and designs. Everything from solid zig-zag colors to polka-dots, owls and cute birds are incorporated into the design of these quilt blocks.
This quilt spans 40" x 40".
Click here to view this quilt kit online.
3. Robert Kaufman Mode of Transportation Quilt Kit
A very large quilt spanning 62" x 80". This quilt top offers a variety of patterns and designs meant to stimulate children of all ages. The center has trucks, bicycles, cars and buses, while road patterns surround the centerpiece.
This delightful print is the perfect choice for any little boy.
Labeled as a beginner pattern, this massive quilt covering is easy to make, but it is time intensive due to its size.
Click here to learn more about the Mode of Transportation quilt.
4. Riley Blake Ethan Baby Quilting Kit
The 4th quilt kit on our list comes from Riley Blake. This quilt spans 47" x 54" and is a quilt top. Bright hues and cute dinosaurs make up the design as well as polka dot patterns and a beautiful center that can have the baby's name quilted in the middle.
The design comes with templates for the entire alphabet, so you can truly personalize the quilt.
Click here to view the Riley Blake Ethan kit.
5. Riley Blake Sweet Baby Girl Playmat
Meant for girls, the Sweet Baby Girl Playmat will sit under the child and is round in shape. This quilt measures 40" x 40" with a variety of pinks and cool colors. Stripes, polka dots, floral and letter designs are just a few of the fun designs seen in this kit.
The center is brown and will be where the child sits.
The edges are scalloped and provide a beautiful, professional look to the quilt. Ribbons are on the end of the quilt along the edges to add a little more flair to the design. This is an intermediate pattern.
Click here to buy the Sweet Baby Girl Playmat kit.
6. Ruffle On Quilt Kit
The perfect addition to a nursery. The Ruffle On quilt demonstrates how simple patterns can be beautiful and bold. A size of 47" x 64", this is the perfect throw quilt with radiant ruffles that are perfect for both genders.
Patterns include dots, chevron and gingham prints.
This item is rated for the advanced beginner and comes with a downloadable pattern to follow.
Click here to buy the Ruffle On kit today.
7. Riley Blake Prickles and Clover Quilt
Adorable doesn't begin to explain how cute this quilt is. Spanning 50" by 61", this quilt top offers a vivid color pallet and is meant for the intermediate quilter. The top offers hedgehog motifs with pastel colors, birds, flowers and a variety of other beautiful designs from Riley Blake.
Click here to view the Blake Prickles and Clover quilt.
More Baby Quilting Kits
These are some of my favorite baby quilt kits that offer a variety of color and gender choices while also being easy enough for most beginners to quilt. With a low price range, there's no reason not to make the special baby in your life a new quilt today. Click the link below to see even more quilting kits for babies.
Click here to view many other baby quilt kit options that he or she is sure to love.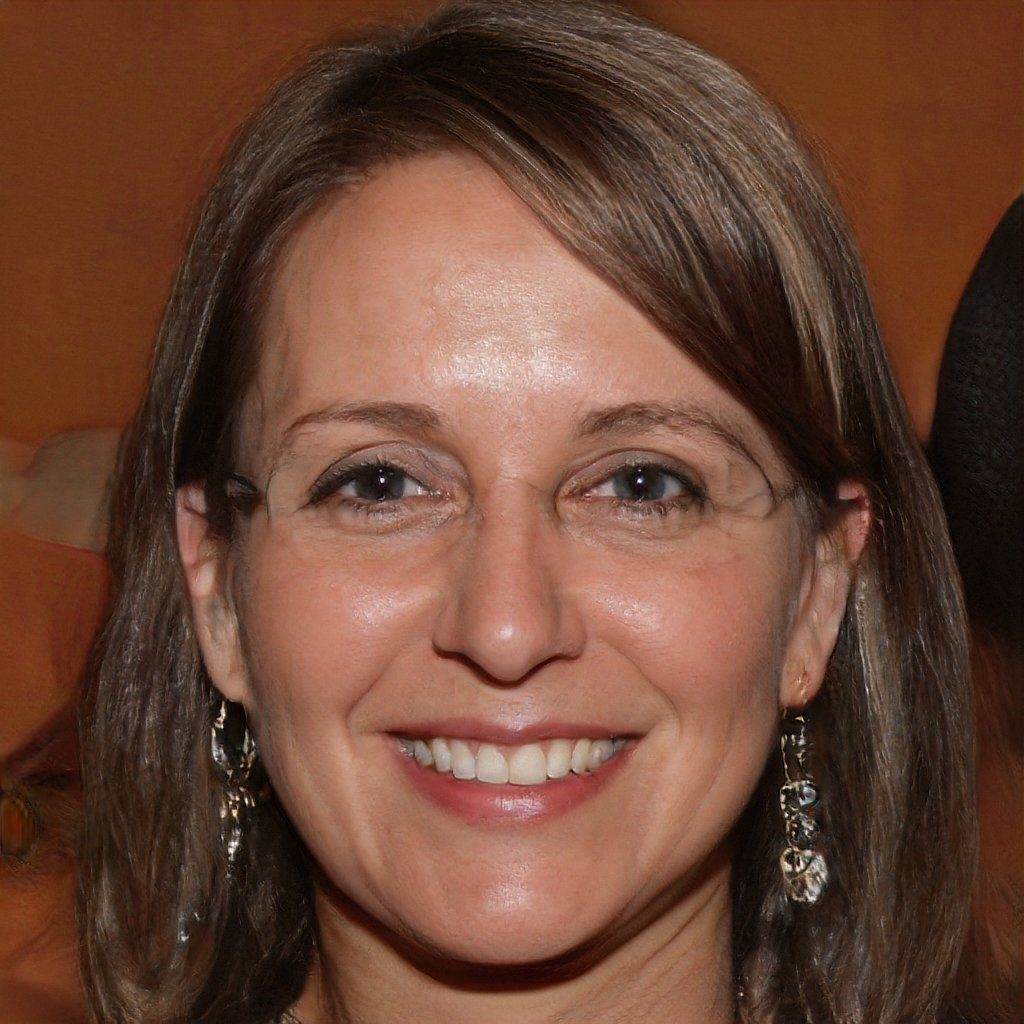 Hello and welcome to my website! My name is Shannon and I have been and avid quilter for over 25 years. My love of quilts came at an early age where I was taught by my grandmother when I was around 12 years old and her patience and love of quilting brought me to where I am today.