Fabric scissors allow seamstresses to make quick, precise cuts through a variety of fabric types. Older seamstresses – and younger ones, too – often deal with wrist and hand pain when cutting large bolts of fabric.
The best fabric cutting scissors will help alleviate pain, cut through quilt and other fabrics quickly and offer the precision required for professional quilt or garment creation.
We've reviewed a few of the best sewing scissors that are ergonomic, razor-sharp and can help you produce the best garments possible.
6 Best Fabric Scissors
1. LIVINGO Premium Tailor Scissors
Heavy-duty and affordable, these premium tailor scissors are manually operated, but they're designed to be used for:
Spanning 9.5 inches in length, these professional shears are made with stainless steel and have a titanium coating that allows the scissors to hold their edge for longer when cutting fabric. Lightweight and all-purpose, the scissors do minimize hand strain, with a 152g weight or just 5.36 ounces.
The stainless steel blades are made with a forging process that makes the blade's metal three times stronger than competing scissors.
When it comes to cutting multiple layers of fabric, the ultra-sharp blades have been tested and will cut through up to 16 layers at once. You can't match this level of precision cutting with standard scissors.
Pros
Rust resistant and won't tarnish
Lifetime warranty for peace of mind
Cuts through up to 16 layers at once
Cons
If you're looking for the best sewing scissors at an affordable price, these are it. You may not have fancy electric cutting power, but with a unique forging process, it's possible to cut through over a dozen layers with relative ease.
Click here to purchase the Livingo fabric and sewing scissors from Amazon
2. Dr. Snipper Cordless Electric Scissors
Cordless and powerful, the Dr. Snipper runs on a long-life lithium battery that produces 8.4V of power and can cut through:
You can use these scissors for your garment and home décor projects without needing to switch scissors. The scissor's blade is all-purpose and quickly cuts through light materials. Cutting large pieces of fabric can lead to hand pain, discomfort and uneven cuts when using a manual scissor.
The ergonomic design and electric power allow for quick, precise cutting with no wrist or hand pain.
A wall charger is included to recharge the battery. Charging is fast and efficient with the average charging time of a few hours. You can use the scissors while the unit is plugged in, but a full charge will allow for hours of cutting.
Cut through single or multi-layer materials.
Pros
All-purpose blade quickly cuts through multiple layers of fabric
Lithium battery holds a charge for hours
Ideal for arthritis and wrist pain sufferers
Cons
Difficult time cutting through cardboard and thicker plastics
Dr. Snipper's cordless scissors make quick work of all fabrics and are the perfect option for anyone that cuts large amounts of fabric routinely. And without cord tangles or manual cutting, you'll be able to save yourself a lot of wrist and hand pain in the process.
Click here to purchase the Dr. Clipper electric scissors from Amazon
3. Professional Dressmaking Scissors
Professional and powerful, everything from the packaging to the quality of this product are top-notch. But this isn't just a single scissor. It's a set of scissors. You'll receive:
9" shear for cutting fabric and working with leather
Stork scissors
Dressmaking shears
U-shaped scissor
High carbon steel is used to produce long-lasting blades that holds their edges for longer.
These fabric scissors do come oiled from the factory, so you'll want to wipe them down prior to use to limit the risk of oil getting on your fabric.
Oils allow for the blade to stay sharp and in good condition for longer, but they can stain fabric.
Pros
Multiple scissors for all sewing and garment creation
High carbon stainless steel blades for added durability and longevity
Rubberized grip to reduce fatigue
Perfect for trimming seams
Cons
Cutting multiple layers is difficult
This set of shears is impressive, especially when you're just starting out and want to use multiple scissors for projects. But if you plan on cutting a dozen layers of fabric at once, this is not the set for you. Otherwise, you can cut a few layers at once and will have an abundance of scissor options for everything from sewing to home décor projects.
Click here to purchase the Professional Dress-Making scissors from Amazon
4. Galadim Dressmaking Scissors
Dressmaking and tailor scissors are included in this set, which provides a highly affordable collection of scissors for all of your sewing cutting tasks. Galadim includes:
9" dressmaker shears
U-shaped scissor
These fabric scissors are sharp and offer a precision cut, which can be used to cut through:
Soft material
Plastic
Packaging
Fabric
Ideal for professional use but priced for personal use, these right-handed scissors are well-made and priced better on Amazon than in any fabric store. The scissors may not include fancy electrical components, but they will be able to reduce your cutting time by as much as 50%.
Pros
Dual scissor set that is affordable
Sharp edge reduces cutting time significantly
Protective cover keeps shears sharp when not in use
Cons
Large size not ideal for people with arthritis
Galadim offers great entry-level scissors that match the quality professional seamstresses expect at a price that even a novice can afford. Comfortable and sharp, the set can be used for all types of crafting projects.
Click here to purchase the Galadim scissors from Amazon
5. Evergreen Sewing Scissors
Evergreen's scissors are fancy. This is a set with a nine-inch scissor and a four-inch U-shaped shear. The u-shaped shears are great for thread nipping. Durable and long-lasting, Evergreen's scissors are made with a single piece of metal to eliminate the risks of the scissors breaking when working on thicker fabrics.
The metal goals through an additional process that makes the scissors rust resistant, too.
Powerful and sharp, you can confidently use these shears to cut through:
Leather
Canvas
Lighter materials
Pros
Comes with a set for thread nipping
Rust-resistant process keeps blades strong for longer
100% guarantee or your money back
Cons
A decent product at an affordable price. These fabric shears are durable and made from one piece of metal. They're sharp, but they do have some issues with cornering fabric.
Click here to purchase the Evergreen heavy duty scissors from Amazon
6. CGOLDENWALL YJ-50 Portable Fabric Cutter
Portable, powerful and electric. The YJ-50 is what we recommend if you need to cut through multiple, thick fabric layers of up to 25mm in height. The unit boasts a 7mm octagonal blade and has a built-in sharpening stone that will keep the blade sharp for years to come.
Cut delicate fabrics like silk or thicker fabrics like leather with relative ease.
A spare blade is included for easy replacement when sharpening is no longer a viable option. The electric shears run at a 2400RPM speed to make quick work of all your fabric cutting needs.
Pros
Self-sharpening adds to the scissor's longevity
Cuts through the thickest materials with ease at 2400RPM
Finger guard is built-in to prevent accidental cuts and injuries
Cons
CE Certified, powerful and able to cut layers up to 25mm thick, these are the best scissors for multiple layer cutting, but they are more expensive. If you want the best fabric cutting shears that are designed to make your next project as fast as possible, consider this electric scissor.
Click here to purchase the CGOLDENWALL electric fabric cutting shears from Amazon
If you want to find a great pair of scissors that are great at cutting fabric, the list above should be a great resource. Happy quilting!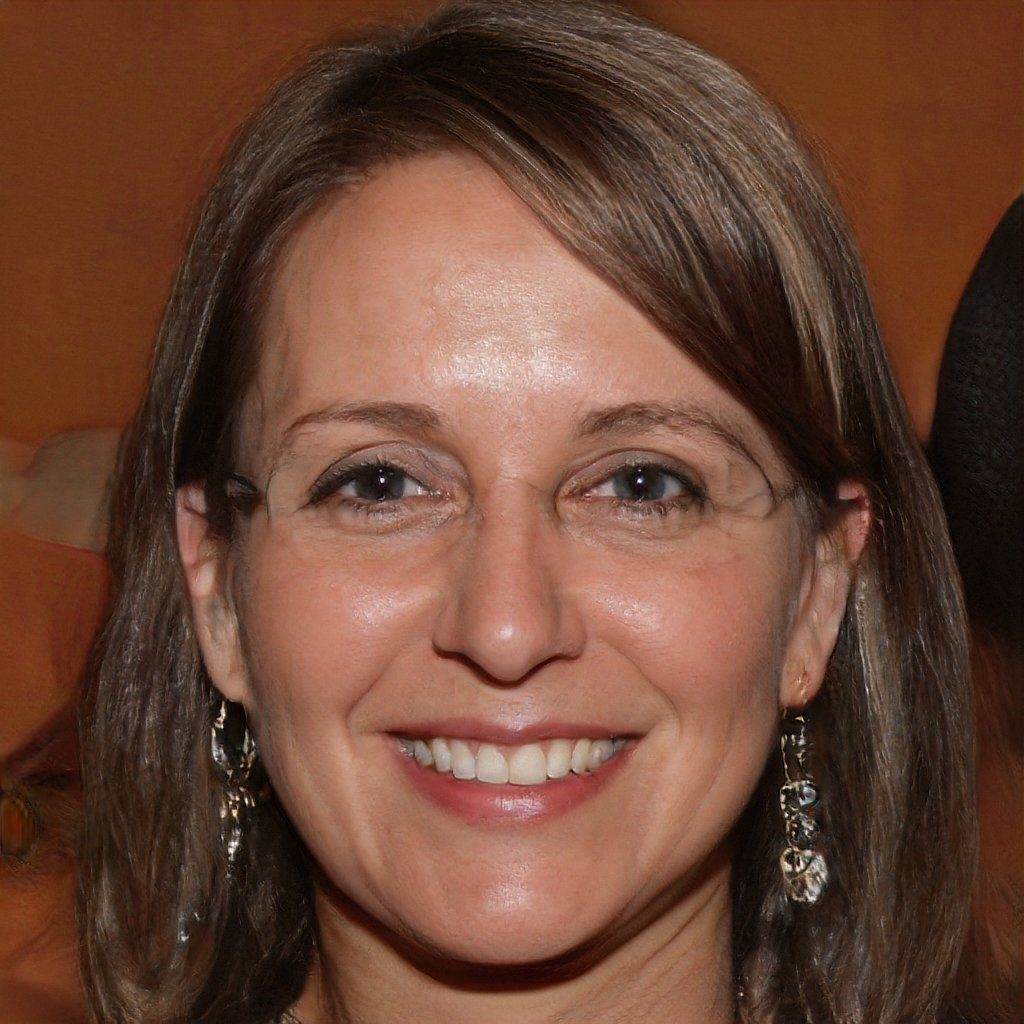 Hello and welcome to my website! My name is Shannon and I have been and avid quilter for over 25 years. My love of quilts came at an early age where I was taught by my grandmother when I was around 12 years old and her patience and love of quilting brought me to where I am today.