For quilters, an ironing board is not just another tool but an integral part of the creative process. The right ironing board can make all the difference in the precision and quality of your quilting projects. It can provide the perfect flat surface for pressing seams and ironing fabric pieces, contributing to the overall neatness and professionalism of your quilts. Not all ironing boards are created equal, though, and quilters have unique needs. That's why we have put together a list of our top 7 ironing boards specifically suited for quilters.
Our Choices – Summary
Why Do Quilters Need an Ironing Board?
Quilters use an ironing board at various stages in the quilting process, underlining its significance in the creation of a flawless quilt. From preparing the fabric to the final touches, an ironing board proves to be a versatile tool that comes in handy more often than you might think. Here are a few instances when a quilter typically uses an ironing board:
Pre-washing Fabric: Before starting on a quilt, pre-washing the fabric is essential. An ironing board is used to press the fabric after washing, ensuring it's smooth and ready for cutting.
Pressing Seams: After sewing each seam, quilters use an ironing board to press the seams. This helps to flatten the seam and ensure precise alignment.
Assembling Block Units: The ironing board is used during the assembly of block units, helping to press sections together for a neat finish.
Applying Appliques: When applying appliques or other decorative elements, the ironing board is used to ensure they adhere perfectly to the base fabric.
Final Pressing: Lastly, the completed quilt is given a final press on the ironing board before binding, presenting a clean, professional finish.
What To Look For in an Ironing Board
When it comes to choosing an ironing board for quilting, certain features can make the process smoother and more efficient. Here is a rundown of key characteristics to consider in your search for the perfect ironing board:
Sturdy Construction: Quilting involves a lot of pressing and movement, so you need a sturdy ironing board that is firm and stable.
Adjustable Height: To prevent back strain and maintain comfort during long quilting sessions, look for an ironing board with an adjustable height feature.
Wide Ironing Surface: A wide surface allows more room for your quilting projects.
Heat-Resistant Cover: A cover that is heat resistant will protect your ironing board and fabrics from potential damage.
Retractable Iron Rest: An iron rest gives you a safe spot to keep your iron when not in use and saves space on the ironing surface.
Good Padding: A well-padded ironing board helps to avoid imprint lines on your quilt pieces.
Easy Storage: Look for an ironing board that can be easily stored away when not in use, especially if you are tight on space.
Types of Ironing Boards
There are several types of ironing boards to consider based on your specific needs and space constraints:
Freestanding Ironing Boards: These are the most common type of ironing board, featuring adjustable height and a sturdy frame. They are easily collapsible for convenient storage.
Tabletop Ironing Boards: These smaller boards are ideal if you're short on space. They can be placed on a table or countertop, and are also convenient for travel.
Wall-Mounted Ironing Boards: These boards are fixed to a wall and can be folded away when not in use, making them a perfect solution for small spaces.
Built-in Ironing Boards: These are installed within a drawer or cabinet, offering a neat, space-saving solution. They slide out when needed and tuck away discreetly after use.
Ironing Mats: These are flexible, portable mats that can be laid over any flat surface, converting it into an ironing area. They are ideal for travel or for those who don't iron often.
Our Favorite Ironing Boards for Quilting
Brabantia – Ironing Board C
Let's delve into the Brabantia ironing board. It is a perfect ironing board for quilters as it offers a blend of style and functionality for your fabric pressing needs:
Size and Construction: The Brabantia sturdy ironing board is larger than most models, with solid construction that guarantees durability and stability.
Adjustable Height: It features several adjustable heights, catering to all users, and ensuring a comfortable ironing experience.
Heat-resistant Parking Zone: This board is designed with a unique heat-resistant parking zone, allowing you to place your hot iron safely without risk of burning your clothes or board cover.
Linen Rack: A convenient linen rack is incorporated into the design that allows you to pile clothes ready for ironing or hang freshly pressed garments.
Child Safety Lock: The Brabantia – Ironing Board C includes a child safety lock that prevents the board from accidentally collapsing, adding an extra layer of safety for households with children.
Transport Lock: This board also features a transport lock that keeps it folded during storage or transport, making it easy to move around without any hassle.
10 Year Warranty: Brabantia offers a 10-year warranty, underlining the confidence in the quality and longevity of their product. This board is a valuable investment for households that value quality, reliability, and style in their ironing equipment.
This is a great quilting ironing board that is one of the best irons boards you can buy today.
Click here to purchase the Brabantia ironing board from Amazon
APEXCHASER Foldable Ironing Board
The APEXCHASER Foldable Ironing Board is a highly versatile and functional addition to your quilting tools. Designed for convenience and efficiency, this ironing board offers a range of features tailored for quilting enthusiasts:
Wide Ironing Surface: The APEXCHASER boasts a large ironing surface, allowing you to easily manage and press larger quilt pieces.
Adjustable Height: You can customize the height of the board to your comfort, reducing strain during extended ironing sessions.
Robust Construction: With its sturdy frame, this ironing board offers excellent stability, ensuring you can iron your quilts with precision.
Foldable Design: When not in use, the APEXCHASER can be conveniently folded away, making it ideal for spaces of all sizes.
Heat-Resistant Cover: The ironing board features a heat-resistant cover that protects both the board and your fabrics from potential damage.
Retractable Iron Rest: The built-in iron rest provides a safe place to keep your hot iron during your ironing breaks, contributing to a clutter-free workspace.
Ample Padding: The APEXCHASER is equipped with good padding to avoid imprint lines on your quilt pieces, ensuring the best results for your projects.
This is a nice portable ironing board for quilting if you don't have the space for a regular sized ironing board.
Click here to purchase the Apexchaser folding ironing board on Amazon
June Tailor Quilter's Cut'n Press
The June Tailor Quilter's Cut'n Press is an essential tool for quilters that combines two essential functions into one convenient product:
Dual-Sided Design: This clever design features an ironing board on one side and a cutting mat on the other, allowing you to seamlessly switch between tasks without needing separate tools.
Gridded Cutting Mat: The cutting side is gridded for precise measurements, and has bias lines for angular cuts, ensuring accuracy in your quilting projects.
Stable Ironing Surface: The ironing side is designed to be sturdy and stable, providing an ideal surface for pressing your quilt pieces.
High-Quality Material: The Cut'n Press is made from a high-quality material that is not only durable but also resistant to warping from heat and moisture.
Portable Design: The compact and lightweight design makes it highly portable, allowing you to carry it to quilting classes, retreats, or anywhere you like.
Handle for Carrying: A comfortable handle is built into the design, making it even easier to transport.
Sufficient Padding: With adequate padding, this tool ensures that your cut pieces won't have unwanted creases or lines. This level of care can make all the difference in the end result of your quilting project.
This is another great choice of ironing boards for quilters.
Click here to purchase the Cut 'n Press from Amazon
Ivation Wall-Mounted Ironing Board
Introducing the Ivation Wall-Mounted Ironing Board, a space-saving solution for all your ironing needs:
Space-Saving Design: The wall-mounting feature of this ironing board allows for optimal use of space. It can be conveniently folded up when not in use, freeing up your sewing room and maintaining a clean, organized environment.
Adjustable Height: This ironing board offers an adjustable height feature, providing comfort and versatility to accommodate users of different heights.
Robust Build: Built with durability in mind, the Ivation wall-mounted ironing board is designed to withstand regular use, ensuring it lasts for years to come.
Smooth Ironing Surface: The surface of the board is designed to facilitate smooth ironing, providing an excellent base for your garments.
Easy Installation: The board comes with a clear instruction manual, making installation straightforward and hassle-free.
Safety Lock: A safety lock is included in the design to secure the board when not in use or during storage, ensuring it stays firmly in place.
Swivel Feature: The swivel feature allows the board to rotate 180 degrees, giving you flexibility and ease in reaching different sections of your garment during ironing.
Click here to purchase the Ivation wall mount ironing board from Amazon
Whitmor Tabletop Ironing Board
Introducing the Whitmor Tabletop Ironing Board, a compact and efficient option for ironing:
Compact and Portable: The Whitmor Tabletop collapsible Ironing Board is designed to be compact and lightweight, making it perfect for small spaces and travel.
Durable Cover: This ironing board comes with a durable, machine-washable ironing board cover that ensures longevity and maintains a clean ironing surface.
Non-Slip Feet: The board is equipped with non-slip feet, enhancing stability during use and ensuring your safety.
Collapsible Design: The collapsible design allows for easy storage and portability, making it a practical choice for those constantly on-the-go.
Steel Mesh Top: The board features a steel mesh top allowing for optimal heat ventilation during ironing, resulting in better, wrinkle-free results.
Foam Pad: The board is enhanced with a thick foam pad, providing a smooth ironing surface for all types of fabric.
Convenient Accessories: The Whitmor Tabletop Ironing Board also includes a retractable iron rest for added convenience and safety during ironing sessions.
This is one of our favorite ironing boards if you have to work on a table.
Click here to purchase the Whitmore tabletop board from Amazon
Rdutuok Wool Pressing Mat
The Rdutuok Wool Pressing Mat is a must-have accessory for every quilter's toolkit:
100% Wool Material: This pressing board is made entirely of high-grade wool, providing an excellent surface for pressing quilt blocks and other sewing projects.
Efficient Heat Retention: The wool material retains heat, allowing for quicker and more effective pressing. It also absorbs steam, making it ideal for use with a steam iron.
Portable: With dimensions of 17×13.5 inches, this mat is conveniently sized for easy transport and storage. It can easily be taken to quilting classes or workshops.
Versatile Use: This mat is not limited to just quilting; it is also perfect for other crafts that require pressing.
Dense Construction: The mat's dense construction provides a stable pressing surface. It is firm enough to support your work but soft enough to protect it from hard surfaces.
Safe for All Fabrics: The natural wool material is safe for all types of fabrics, even delicate ones. It will not scorch or leave imprint lines on your work.
This is the best wool ironing pad you can buy.
Click here to purchase the Rdutuok pressing mat from Amazon
uyoyous Wall Mounted Ironing Board
Moving on to the uyoyous Wall Mounted Ironing Board, this model is a perfect fit for those looking for space-saving solutions without compromising on functionality:
Space-saving Design: The uyoyous Wall Mounted Ironing Board is designed for compact spaces, making it a suitable choice for apartments, small laundry rooms, or closets.
Wall Mounted: This board can be easily mounted on the wall, freeing up floor space. It's also foldable, ensuring minimal space usage when not in use.
Swivel Rotation: Its 180-degree swivel rotation feature offers flexible adjustments, providing optimal ironing angles for different types of garments.
Heat-resistant Cover: The board comes with a heat-resistant cover, allowing you to iron your clothes at high temperatures without damaging the board.
Sturdy Construction: Its sturdy construction ensures the board remains stable while ironing, enhancing your ironing experience.
Lock Design: The lock design keeps the board secure when not in use or during movement, preventing accidental unfolding.
Easy Installation: It comes with a detailed instruction guide, making installation a breeze even for those not particularly handy with tools.
This board is an excellent choice for those who need an ironing solution that can fit seamlessly into a small space, yet still offers an efficient and convenient ironing experience.
Conclusion
Quilting is a task that requires precision and comfort, and the selection of the right ironing board can significantly enhance the process. Whether you have ample space or are working within tight quarters, there's an ironing board out there that can meet your needs. The uyoyous Wall Mounted Ironing Board, with its space-saving design and robust features, makes for an ideal choice for quilters looking for convenience and functionality. Ultimately, the best quilting ironing board is one that fits your space, meets your specific needs, and enhances your quilting experience.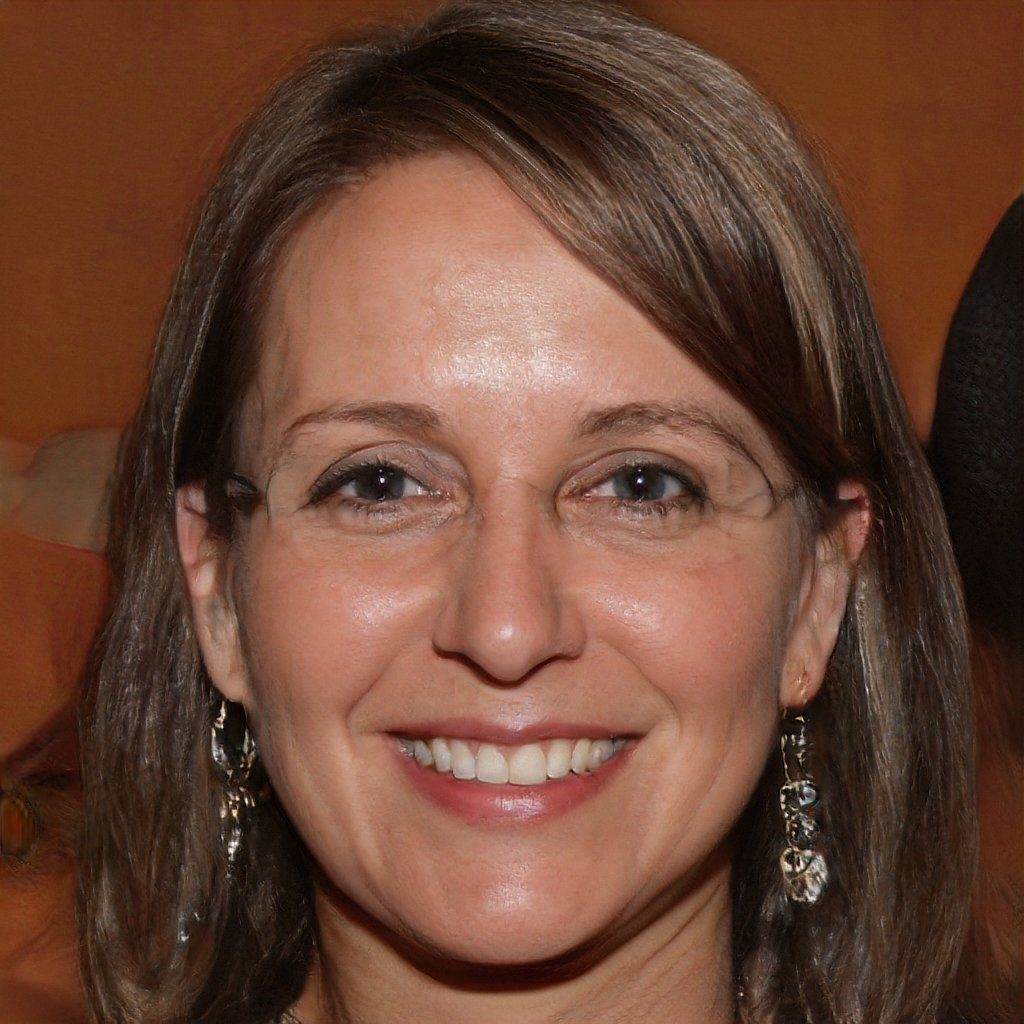 Hello and welcome to my website! My name is Shannon and I have been and avid quilter for over 25 years. My love of quilts came at an early age where I was taught by my grandmother when I was around 12 years old and her patience and love of quilting brought me to where I am today.