Quilters should be pressing their fabric, but a lot of quilters skip this step due to not having the right ironing board for the job. The best ironing boards for quilting will be sturdy, wide and long enough for quilting.
Today we're going to walk you through buying an ironing board for quilters.
Ironing Board Buying Guide
Ironing boards make your life easier when ironing, but it can be a hassle to find the right ironing board for your needs. A few of the key features and specs that you'll want to look at when choosing the best ironing board for your needs are:
Length and width. The length and width of the board matters. A larger board will be able to provide a larger surface area that makes it easier to iron larger quilts and fabrics.
Height. You should choose an ironing board that comes with a height adjustment if it's not a mounted model. Height range will matter, especially if you're exceptionally tall or short and may need a range that is outside of the item's adjustment range.
Ventilation. Steam irons are hot and their steam needs to be able to escape when ironing or you pose the risk of damaging your fabrics in the process. You'll find some ironing boards address the issue with ventilation holes or gridwork that allows the steam to escape.
Covering. The thicker the covering, the greater ease you'll have when ironing. While this may be a minor consideration, it is one to consider when you'll be ironing often.
And after you consider these factors, you'll want to consider the types of quilting ironing boards that are available.
Click here if you want to see our list of recommended quilting irons
Types of Ironing Boards
Did you know that there are three types of ironing boards? You'll likely be used to the full-size models that fold up and can be placed in the corner, but there are other options. The three main options for ironing boards are:
Full-size
A go-to option for most quilters. The full-size ironing board is a standalone model that comes in sizes of 15" x 54" and 19" x 63," but you may find other size combinations that will suit your needs.
Commercial models may be larger, and while full-size ironing boards are portable, they're also light and rather easy to setup.
Tabletop
Tabletop ironing boards are designed for limited space, and they will often be placed on your quilting or craft table. These are great portable options, and they can even fit on countertops if you're very limited on space.
Wall Mounted
Wall mounted or built-in ironing boards are installed models. You may attach these models to the wall or in a closet, and they may fold up to offer maximum space-saving capability. You may be able to find models that will be placed on a closet door and fold out for easy usage.
Optional Accessories
The last thing to consider is the optional accessories that may come with or be purchased for your ironing board.
A few of the accessories that go well with an ironing board include:
Cover. A cover will protect the ironing board from wear and tear. These covers are often supplied with your purchase, but there are replacement and extra covers that can be purchased, too.
Cloth. A cleaning cloth will allow you to clean in the ventilation holes to remove any dirt or residue that may be left behind after ironing.
Pad. When working with delicate fabrics, a pressing pad can be placed on the fabric to prevent scorching marks from occurring.
Attachments. Sleeve attachments will allow you to press sleeves with greater ease, and they connect to the ironing board to make sleeve ironing easier.
Hooks. If you want to attach the ironing board to a door, you'll find that there are hooks that can be purchased to hang the ironing board on the door when it's no longer in use.
You'll also find that some ironing boards offer cord holders and complete iron holders that will keep all of your equipment neat when ironing.
Our Picks for the 7 Best Ironing Boards for Quilters
1. Brabantia Ironing Board with Steam Rest
Brabantia's steam rest ironing board is 49" x 18" in size with an ivory frame that is 0.98." A standard steam iron rest is included, and there's also a linen rack that allows for easy fabric holding.
The unit is adjustable to four different heights between 30" and 38".
A 10-year warranty is included, and this model has been designed to be extra wide. The cover is 100% cotton and has a resilient foam underlay for easy folding. We feel this is the best quilting ironing board you can buy in 2023.
Click here to purchase the Brabintia ironing board from Amazon
2. Superior Essentials Wall Mounted Ironing Board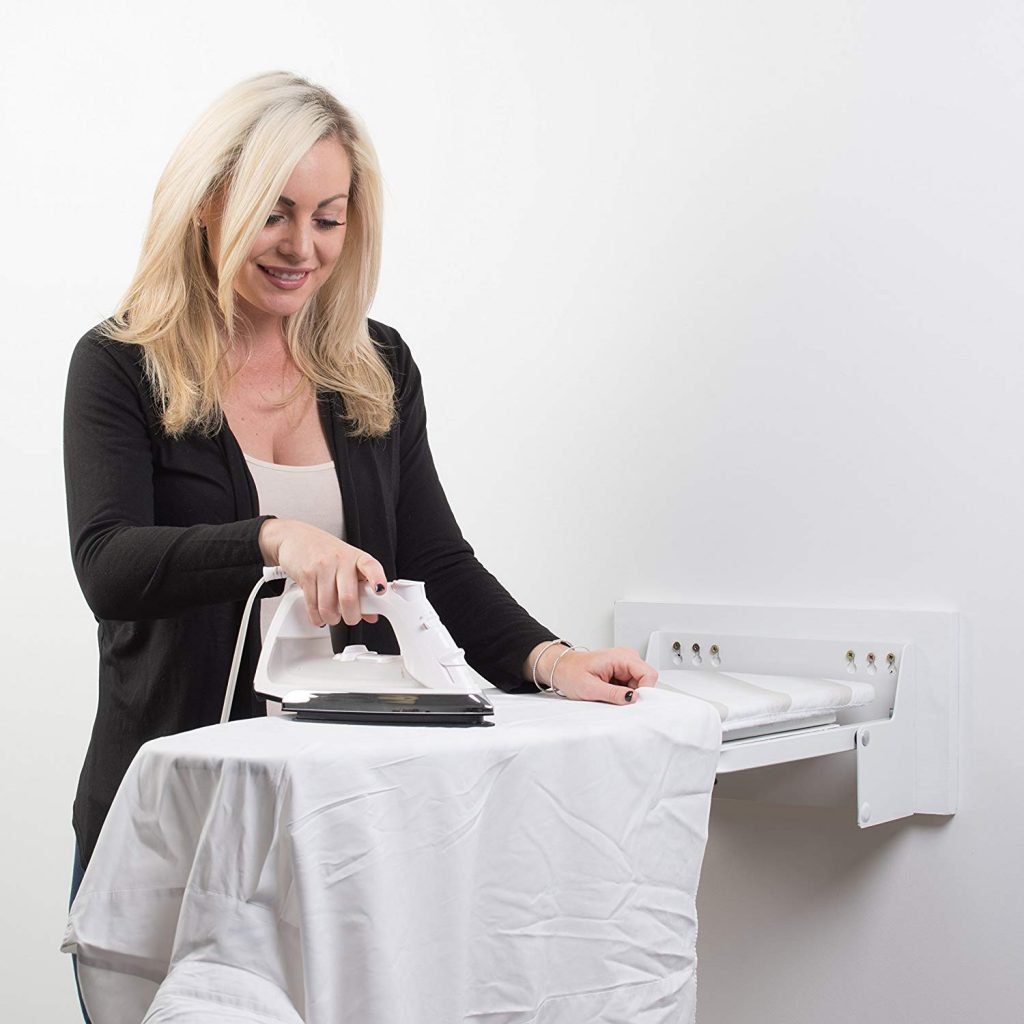 Superior Essentials offers our first wall mounted ironing board that spans 37" x 12." When mounting this ironing board, the key to stability is ensuring that the unit is properly mounted on the studs rather than the drywall.
Made from high-quality steel, this model can be adjusted to multiple angles and can be moved to adjust the board to your ironing needs.
When done ironing, you can fold the board away. This is a good quilting ironing board if you don't have a lot of space.
Click here to purchase the Superior Essentials wall mounted ironing board from Amazon
3. Fiudx Home Ironing Board for Quilting
Fiudx has a size of 48" x 15" with a height that can be adjusted between 31" and 35.5." Alloy and cotton material add to the quality of the board, and the heavy-duty board cover allows you to sew with greater stability.
Four legs keep the board more stable, and there's also an steam iron holder.
Lightweight and durable, this quilting ironing board also has a wire board on the underside to allow steam to escape with greater ease. This is a sturdy option, great for heavy fabric.
Click here to purchase the Fiudx ironing board from Amazon
4. Bartnelli Pro Luxury Ironing Board
The Pro is built in the EU and is designed for quality. Featuring a thick layer of 100% cotton supported by foam, this ironing board also contains a metal mesh top. The mesh top allows steam to pass through and escape without fear of scorching the fabric.
Heavy duty legs keep the ironing board from wobbling, and there is a protective plastic shield that stops the legs from scratching the floor.
The height is adjustable between 30" and 38", and there's 51" x 19" of working area. A shelf is also included that allows you to rest the iron on the shelf when folding or not in use. And when you're done ironing, you can hang the unit on your door with a built-in hanging rack.
Bartnelli has also included a washable pad.
Click here to see Bartnelli ironing boards on Amazon
5. Nisorpa Wall Mounted Ironing Board
Nisorpa's compact model is made with zinc-plated silver and comes with a metallic grey cover. One-click release allows you to fold down the unit or fold it up against the wall when not in use.
The overall surface size is 32" x 12", and the unit features an easy DIY installation. This is one of the best wall hanging ironing boards you can buy today.
Click here to purchase Nisorpa's wall mounted ironing board from Amazon
6. King Do Way Ironing Board
King Do's anti-scold cover keeps fabric from scorching, and the solid ironing surface allows for fast and easy wrinkle removal. The unit spans 39" x 12," so it's a tad smaller than the non-wall mounted models mentioned earlier.
Four metal legs keep the unit sturdy, and there are rubber tips to stop the ironing board from moving around on hard surfaces.
Height can be adjusted between 28" and 33," and there's no need to worry about the board folding on its own thanks to the safety lock incorporated into the King Do Way ironing board.
7. Minky Homecare Ergo Plus Ironing Board
Minky provides a blue, multicolor ironing board that is very futuristic in style. A stable low steam generator rest is included, and there's a heat reflective cover to keep your fabrics safe when ironing.
Stable and strong, this model spans 48" x 15," which is perfect for larger quilts.
The legs are looped, which adds to the board's stability, and there's also a flex guide for proper cord maintenance. There's an additional low-level rack and a rest, which makes this an accessory-rich ironing board.
Click here to see the Minky ironing board on Amazon
I hope this list of quilting ironing boards helped you with your research. Happy quilting!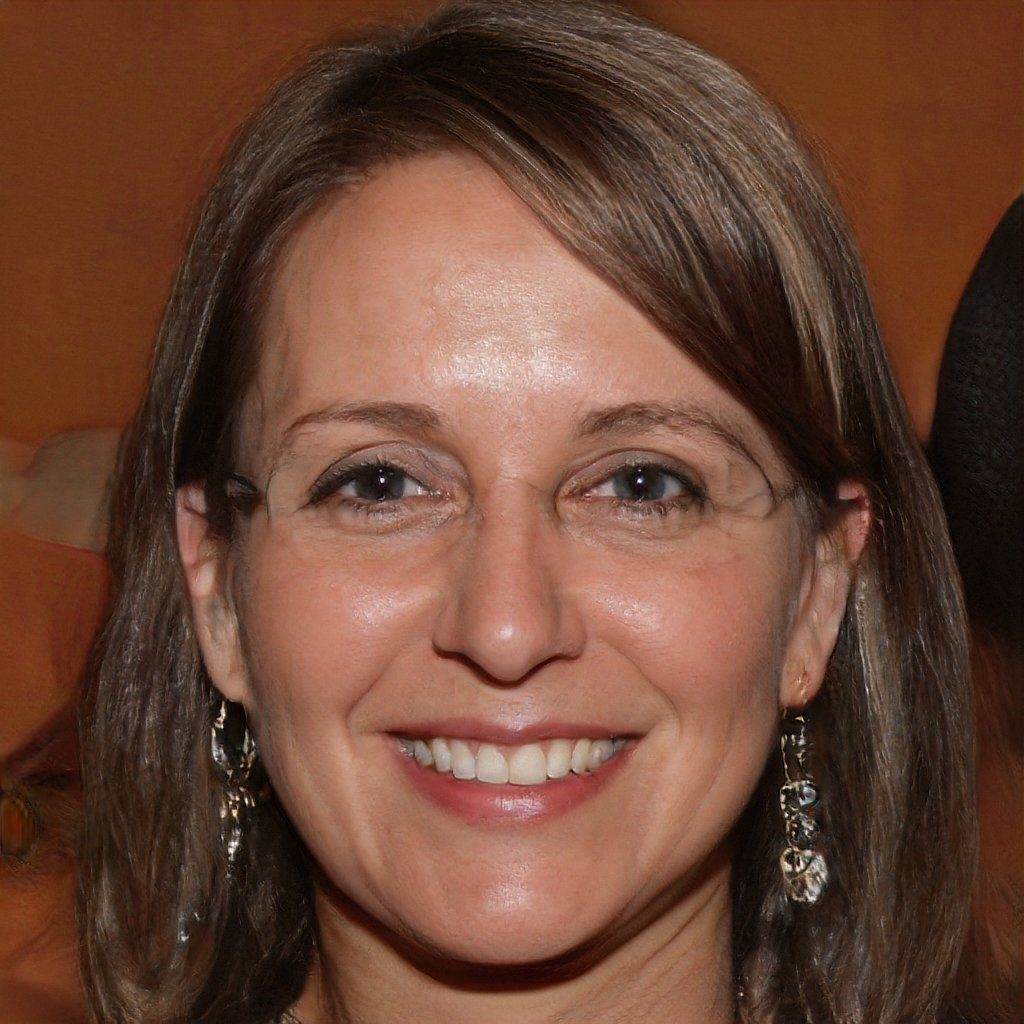 Hello and welcome to my site! My name is Shannon and I have been and avid quilter for over 20 years. My love of quilts came at an early age from my grandmother. I am a mother of 2 and lives in the US with her loving husband.