Whether you're a dedicated quilter, an avid sewer, or a passionate crafter, the right tools make all the difference in the experience and the end result. One such tool is the mini iron – a compact, portable, and super-efficient device that takes your projects to new heights. With a myriad of options in the market, it can be daunting to find the mini iron that perfectly suits your needs. That's why we've curated a list of the 6 best mini irons for quilting, sewing and crafting to help you make an informed decision for your next purchase. Let the journey to seamless (pun intended) crafting begin!
Why Do You Need a Mini Iron?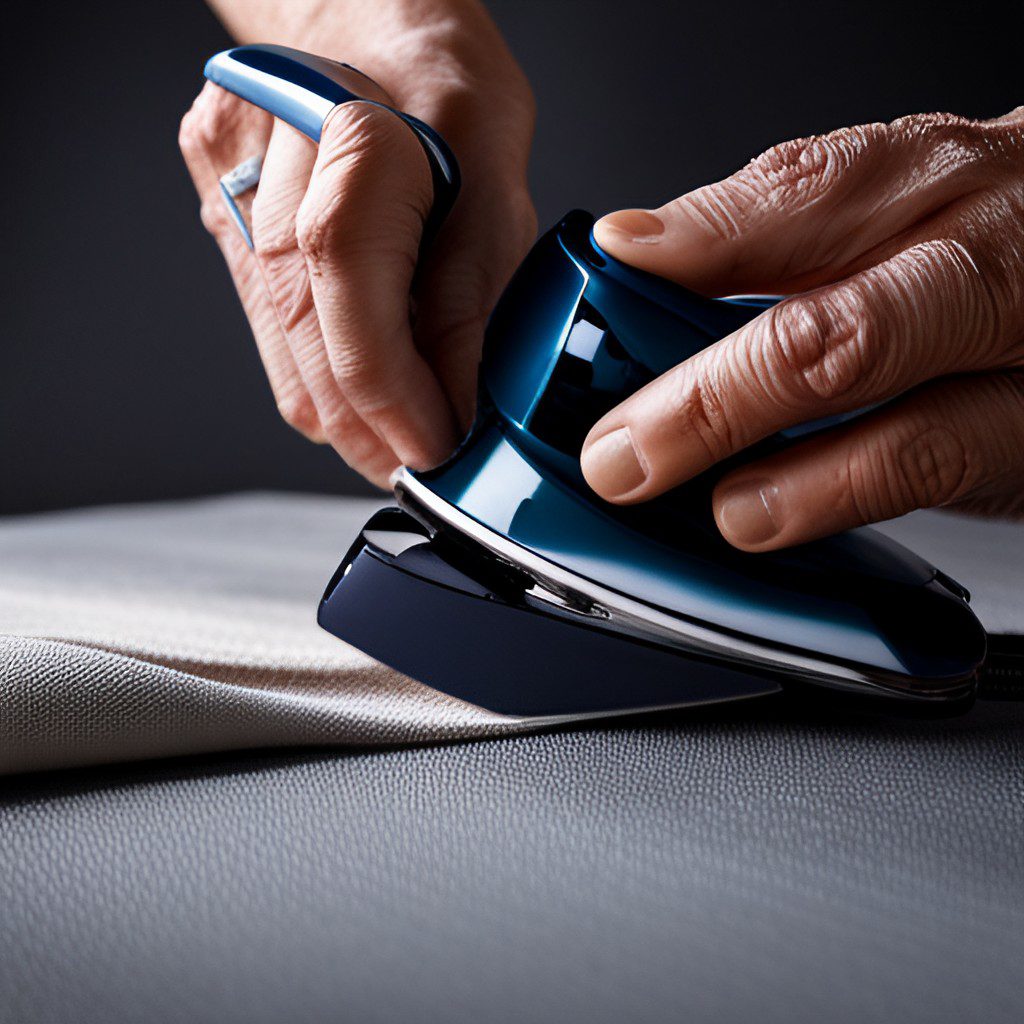 Mini irons are not just a luxury, it's a necessity for every craftsperson. Being significantly smaller than a regular iron, it allows for precise pressing of intricate details and small seams that a regular iron may struggle with. It's excellent for pressing seams on quilting blocks, doll clothes, or even full-size garments. The compact size and lightweight of a small iron make it highly portable – a dream for those who attend sewing classes or crafting groups. Additionally, it heats up quickly, saving you precious crafting time. Moreover, it's a safer option for kids getting started with their first sewing or crafting projects. So, not only does a mini iron streamline your crafting process, but it also enhances the quality of your work.
Top Mini-Irons for Sewing, Quilting, and Crafting
Cricut EasyPress Mini Heat Press
Product Dimensions: 4.33 x 3.43 x 6.22 inches
Weight: 1.28 pounds
Power: Operates on standard 120V power outlets
Voltage: Dual voltage (110-220V) for global use
Heat Settings: Three heat settings for a variety of fabric types
Plate Material: Ceramic-coated heat plate for even heat distribution
Heat-Up Time: Quick heat-up time for efficient use
Safety Features: Auto-shutoff feature for enhanced safety
Special Features: Compact size for heat transfers in tight spaces or on hard-to-reach areas
Warranty: One year limited warranty
The Cricut Easy Press Mini Iron is a compact and versatile tool designed for unique heat transfer projects that demand precise control. Despite its small size, it boasts an impressive range of features including three temperature settings suitable for various fabric types. Its ceramic-coated heat plate ensures even distribution of heat, optimizing the results for vinyl and iron-on transfers. Unlike a large iron, the quick heat-up time enhances efficiency, allowing users to get started with their projects immediately. An added safety measure is the auto-shutoff feature that activates when the device is idle. Ideal for tight spaces or hard-to-reach areas, this portable iron is a must-have for craft enthusiasts. Its dual voltage compatibility makes it a great travel companion for crafters on the go. It comes with a one-year limited warranty, providing assurance for its durability and quality.
Pros
Compact and Portable: Its size makes it easy to handle and carry around, ideal for crafters on the go.
Versatile Heat Settings: It has three settings suited for a range of fabric types, enhancing its usability.
Quick Heat-Up Time: The device heats up quickly, allowing users to start their projects without delay.
Safety Features: The auto-shutoff feature adds an extra layer of safety, reducing the risk of accidents.
Dual Voltage: The compatibility with 110-220V power outlets makes it suitable for global use.
One-Year Warranty: The one-year limited warranty gives assurance of its durability and quality.
Cons
Limited Size: Due to its size, it might not be ideal for larger heat transfer projects.
No Temperature Display: It lacks a temperature display which might make the heat control less precise.
Single Plate: The device only has a single heat plate, limiting its capability for complex projects.
The Cricut Mini Press mini stands out as a versatile, compact, and user-friendly tool, essential for both novice and seasoned craft enthusiasts. Its portability, combined with quick heat-up time and versatile temperature settings, makes it ideal for a variety of projects, especially when on the go. Although this mini iron might not cater to larger projects, its efficiency and convenience far outweigh this limitation. This small iron is so handy you don't need to take out your ironing board. The added safety feature ensures peace of mind, and the one-year limited warranty attests to its quality and durability. Considering these aspects, the Cricut Mini Press is a worthwhile, practical investment for those looking to enhance their crafting experience and is the best mini iron for quilting today.
The Quilted Bear Mini Iron
Weight: Lightweight design for easy handling
Dimensions: Compact for easy storage and travel
Tip: Precision tip for delicate and intricate ironing
Steam Power: High for quick heat-up and efficient ironing
Fabric Selector: Adjustable heat for different fabric types
Safety Feature: Auto shut-off feature for enhanced safety
Additional Features: Includes a travel bag for easy transportation
The Quilted Bear Mini Iron is an exceptional tool designed for quilters and crafters on the go. This lightweight, compact iron boasts a precision tip that is perfect for delicate and intricate ironing tasks. Its high steam power ensures quick heat-up and efficient ironing, reducing your crafting time. The iron also includes a fabric selector, allowing users to adjust the heat according to different fabric types, thereby ensuring the utmost care for your materials. Safety has not been overlooked either, with the auto shut-off feature providing an additional layer of protection. This tiny iron also comes with a travel bag, making it the perfect portable companion for your crafting endeavors, no matter where they take you. Despite its petite size, this mini iron certainly packs a punch in performance and convenience.
Pros:
Portability: Its lightweight and compact design, coupled with the included travel bag, makes it highly portable for crafting on the go.
Efficient Performance: High steam power allows for quick heat-up and efficient ironing, significantly reducing crafting time.
Precision Ironing: The precision tip is perfect for delicate and intricate ironing tasks.
Versatility: The adjustable fabric selector enables use on a range of fabric types, broadening its utility.
Safety Measures: Enhanced safety features such as the auto shut-off function help prevent accidents.
Cons:
Limited Size: The mini size, while a great travel iron, may not be ideal for larger ironing tasks.
Heat Control: Some users may find the adjustable settings less intuitive or precise compared to other models.
Durability: There may be concerns about the long-term durability of such a lightweight and compact model.
In conclusion, the Quilted Bear Mini Iron stands as an exceptional tool for those seeking a balance of portability and performance in their crafting toolkit. Unlike a standard iron, its small size and lightweight design, combined with its powerful steam capabilities and precision tip, make it a versatile choice for a variety of ironing tasks, while the added safety measures provide peace of mind. Though there may be concerns about size and heat control, its overall utility, efficiency, and portability make it a worthwhile investment for crafters on the go. Its potential limitations are outweighed by its unique advantages, positioning the Quilted Bear Mini Iron as a valuable addition to your crafting gear. We love this small iron and is a close second for the best mini iron you can find today.
Oliso M2 Mini Project Steam Iron
Weight: Lightweight design, perfect travel iron
Power: High power steam
Features: Fast heat-up, precision tip, fabric selector
Portability: Compact size, perfect for travel
Safety Features: Auto shut-off
Extra Features: Comes with a solemate, allowing you to leave the iron in the face down position
Ideal For: Quilting, sewing, crafting, and travel
The Oliso Mini Iron is an excellent choice for avid crafters. It's lightweight design makes it easy to handle, allowing you to iron with precision and ease. With its high power steam, this mini iron heats up quickly, enabling you to start your projects without delay. Its precision tip is perfect for ironing intricate details on your craft projects, and the fabric selector ensures you can adjust the iron's heat according to your fabric's needs. Unlike a full size iron, the compact size of the Oliso M2 makes it an excellent travel companion for crafters on the go. The auto shut-off feature adds a layer of safety, preventing potential accidents. A unique feature of this model is the inclusion of a solemate, which allows you to safely leave the iron in the face down position. Ideal for quilting, sewing, crafting, and travel, the Oliso M2 Mini Project Steam Iron is a reliable tool to improve the quality of your craftwork.
Pros:
Lightweight and compact design, making it easy to handle and perfect for travel
High power steam for quick heat-up and efficient ironing
Precision tip, ideal for ironing intricate details
Fabric selector for adjustable heat according to fabric type
Auto shut-off feature for enhanced safety
Comes with a solemate, allowing the iron to be left face down safely
Cons:
Might be too small for large-scale projects
High power steam might not be suitable for delicate fabrics
Absence of a water reservoir tank for continuous steam
Solemate may take up additional storage space
In conclusion, the Oliso M2 Mini Project Steam Iron is an excellent investment, especially for those who frequently engage in crafting or travel. Its lightweight and compact design, coupled with its high power steam and precision tip, make it a versatile tool for various types of fabric projects. Despite a few minor drawbacks, its benefits — including the unique solemate feature and the safety provided by the auto shut-off — far outweigh its cons. If you value efficiency, portability, and precision in your crafting tools, then the Oliso mini iron is worth considering.
HTVRONT Mini Heat Press
Specifications for the HTVRONT include:
Dimensions: Compact and lightweight, ideal travel iron and easy to store.
Heat Settings: Adjustable temperature control for a variety of fabric types.
Plate Surface: Non-stick ceramic coated surface for smooth and easy ironing.
Voltage: Designed for dual voltage (110V-220V) for global use.
Safety Features: Auto shut-off function for added safety.
Handle Design: Ergonomic handle for comfortable and easy use.
Heat-Up Time: Rapid heat up time for efficient use.
Durability: Constructed with durable materials for long-term use.
The HTVRONT Mini Heat Press presents a compact and high-performing solution for all your ironing needs. This device's compact and lightweight design makes it ideal for both travel and home usage. With its adjustable temperature controls, it can cater to a variety of fabric types, ensuring optimal ironing outcomes. The ceramic coated plate surface ensures a smooth and hassle-free ironing experience. Designed for global use with dual voltage (110V-220V), this aligns with diverse power requirements. Its safety features include an auto shut-off function, adding an extra layer of safety to your ironing process. Furthermore, the ergonomic handle design and rapid heat-up time allow for comfortable and efficient usage. Constructed using durable materials, this mini heat press promises longevity and reliable performance.
Pros:
Compact and lightweight design makes this craft iron portable and easy to store.
Adjustable temperature control caters to a wide variety of fabric types.
Non-stick ceramic coated plate surface ensures a smooth ironing experience.
Dual voltage design makes it suitable for international use.
Safety features like auto shut-off function add an extra level of protection.
Ergonomic handle and fast heat-up time allow for efficient use.
Constructed using durable materials for enhanced longevity.
Cons:
The compact size may not be suitable for large ironing tasks.
Rapid heat-up time may lead to inadvertent burns if not handled carefully.
The dual voltage feature can cause confusion among users unfamiliar with voltage differences.
The ergonomic handle, while comfortable, may not be suitable for users with larger hands.
Dependence on electricity excludes the possibility of usage in areas without power supply.
In conclusion, the HTVRONT Mini Heat Press is a versatile and handy tool for everyday ironing tasks. Its compact design, adjustable temperature control, and dual voltage feature make it a practical choice for both home use and travel to your favorite quilting retreats. While its rapid heat-up time and ergonomic handle enhance efficiency, users should be aware of potential safety issues like inadvertent burns.
Mini Iron Buying Guide
Before venturing into the market for a mini iron, it's crucial to understand what to look for to find the product that best suits your needs. Mini irons are compact devices designed for both home and travel use, providing the convenience of quick heat-up times and portability. Ideal for crafters, these tools come in handy for small, detailed projects where precision is key. When selecting a mini iron, factors to consider include the temperature settings, size, safety features, and the presence of a warranty. Each of these elements contributes to the functionality, safety, and long-term reliability of the tool, enhancing your crafting experience. Let's delve further into these elements to guide you in making an informed purchase.
Steam or No Steam – Which Should I Use?
When choosing between a steam or non-steam mini iron, it depends largely on the kind of material you're working with. Steam irons are versatile tools that work well on most fabrics, including thick materials like denim or upholstery, as the steam can penetrate these dense fibers effectively. They also come in handy when dealing with stubborn wrinkles, as the heat and moisture combination loosens up the fabric. However, for delicate fabrics like silk or for craft projects involving heat-sensitive materials, a non-steam iron might be more suitable. Mini irons allow for controlled, dry heat that won't damage such materials. Ultimately, your choice should be dictated by the nature of your projects and the types of fabric you most frequently work with.
Soleplate and Body Size
The size of the soleplate on an iron can significantly impact its usability, especially when dealing with intricate projects or hard-to-reach areas. Small irons soleplate offers a higher degree of precision, allowing for meticulous ironing around buttons, seams, or any other intricate details on your fabric. It's ideal for craft projects that demand a keen eye and precision. Additionally, the smaller size contributes to the overall portability of the iron, making it easier to maneuver and carry around that a big iron. This compact design is particularly beneficial for travelers who require an ironing tool that takes up minimal space in their luggage. Nevertheless, the final selection should always align with your specific ironing needs and preferences.
Temperature
Having a craft iron with adjustable temperature settings is advantageous when working with a diverse range of fabrics for sewing or crafting. Certain fabrics can withstand high heat, while others are prone to scorching or melting.
Conclusion
In the world of quilting, a mini iron is a game-changer. Not only does it make pressing small pieces a breeze, but it also can get into those tight corners that a regular-sized iron simply can't reach. And who doesn't love a cute little tool that can pack a punch? Mini irons are not only practical but also fun to use. Whether you're a seasoned quilter or just starting out, mini irons will make your crafting life that much easier than a traditional iron. So don't hesitate, give a small steam iron a try and see the difference it makes!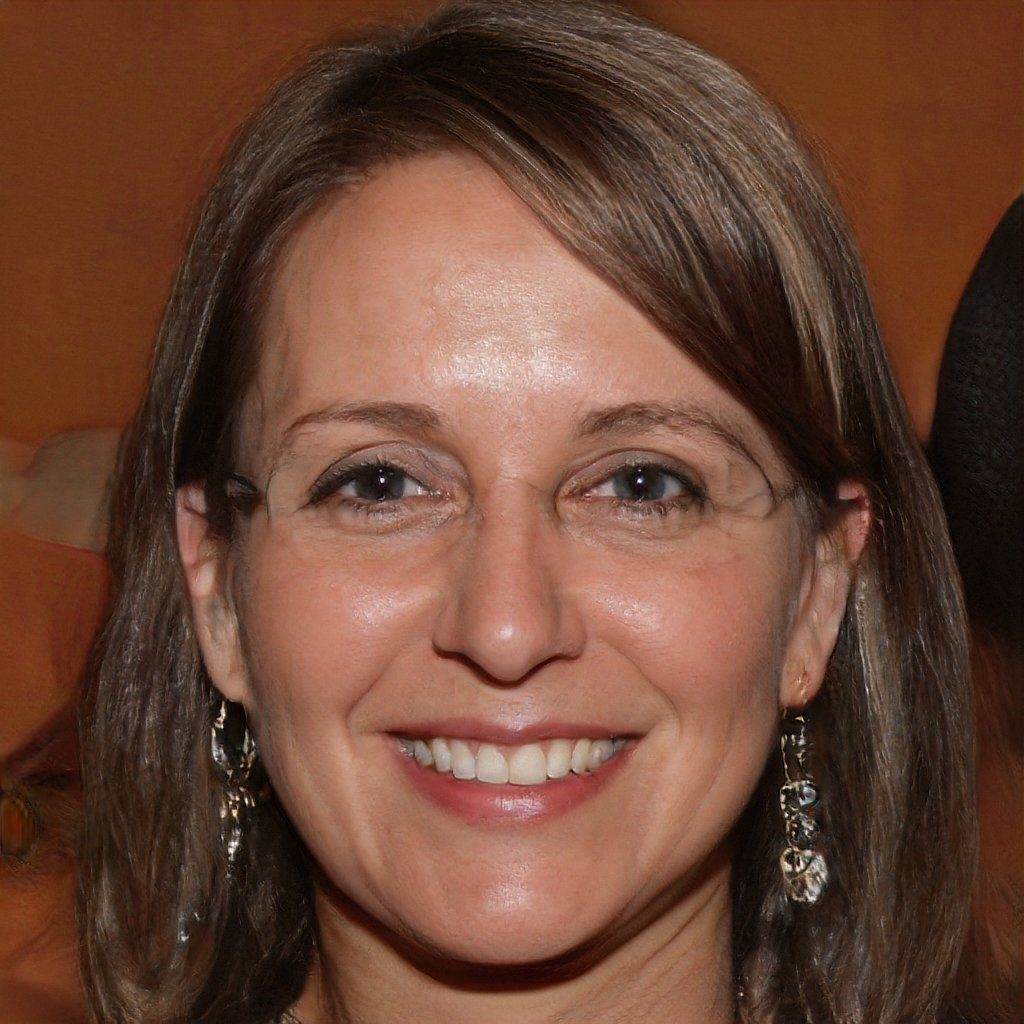 Hello and welcome to my website! My name is Shannon and I have been and avid quilter for over 25 years. My love of quilts came at an early age where I was taught by my grandmother when I was around 12 years old and her patience and love of quilting brought me to where I am today.