If you're new to quilting, you may feel overwhelmed by all of the supplies you need to get started. In truth, quilting is a simple craft, but all of the must-have tools that experienced quilters recommend will make your projects look and feel more professional.
One of the most helpful quilting tools is the ruler. Rulers ensure that you make accurate cuts so that your quilts look more finished and professional. A really good quilting ruler is of the most important tools in a quilter's arsenal.
Top 5 Best Quilting Rulers in 2023
There are so many different types and brands of quilting rulers and templates. The following reviews are great places to start if you don't already have a ruler. Our best quilting ruler recommendations should be used to choose the ruler set that is suitable for your project.
#1: ARTEZA Acrylic Quilting Ruler
In our opinion, this is the Arteza ruler set is the best quilting ruler for beginners. It features non-slip rings, and you get four of the most popular square ruler sizes. These rulers are ideal for patchwork, and they'll help you start building your ruler collection.
ARTEZA's ruler pack includes the following sizes:
4.5" x 4.5"
6" x 6"
9.5" x 9.5"
12.5" x 12.5"
These are the most popular patchwork sizes, so these rulers should help you get started on dozens of different projects.
ARTEZA's rulers feature a patented double-colored design which allows for easy to read, clear grid lines on both light and dark fabrics. The precise grid also includes 1/2″ seam allowances, and measurement markings are embossed onto the surface for more accurate cuts at any angle.
These rulers have an ambidextrous angle system, so they're easy to work with whether you're right- or left-handed. They're also made from laser cut acrylic, so you know that they're durable and easy to keep clean.
You can just as easily use any one of these quilting rulers as a sewing ruler, so they're exceptionally versatile. This pack is exceptional and one of the best values you can buy today.
Pros:
4 of the most popular square sizes for quilt blocks
Non-slip rings
Easy to use
Cons:
I love this set and think it is the best quilting ruler set you can buy to start your new hobby.
Click here to check pricing and reviews for the ARTEZA acrylic quilters ruler pack on Amazon
#2: Omnigrid Square Value Pack Quilting Ruler
Omnigrid's 9.5" square quilting ruler value pack can be used with a rotary cutter, or a straight-edge blade. These rulers are great for squaring up finished blocks or for secondary strip cutting.
All four of these rulers have an extra 1/2″ seam allowance, and there's also a diagonal angle line. Multiple degree angle line markings allow for pivoting of 30°, 45° and 65° cuts.
Omnigrid's patented double-sight lines allow you to make accurate cuts on both light and dark fabrics.
This package includes four rulers:
2-1/2″ x 2-1/2″
4-1/2″ x 4-1/2″
6-1/2″ x 6-1/2″
9-1/2″ x 9-1/2″
Omnigrid rulers are easy to read and use, which makes them a great option for beginners. They're made of durable acrylic, too.
If you're looking for a quality, affordable ruler set to start or expand your collection, this 4-pack is a great option. Omnigrid is one of the best and most trusted quilting brands so you won't be disappointed. This Omnigrid ruler set paired with a good rotary cutter make a great pair.
Pros:
4 sizes included
Double sight lines
Non-slip
Cons:
None that we could think of
Omnigrid are some of the best quilting rulers you can buy and this one is no different.
Click here to purchase the Omnigrid ruler value pack on Amazon.
#3: Fiskars Square Acrylic Quilting Rulers
The Fiskars square acrylic ruler set is ideal for dedicated quilters and includes two essential rulers for squaring off from 6.5"-12.5."
These rulers are made from 3mm thick acrylic, which is highly durable. They also include a 1/2″ seam allowance and a 45-degree bias line which includes marked measurements to help with trimming blocks.
The biggest gripe with this ruler set is that it doesn't have non-slip rings or backing. You can add non-slip vinyl tabs, but you'll have to purchase them separately.
One benefit to these rulers is that they can be used for more than just fabric measuring and cutting. Many people also use them for sewing, drawing and other crafts, so they're easy to use and highly versatile.
Pros:
Very durable
2 sizes included
Cons:
Click here to purchase the Fiskars acrylic ruler pack on Amazon.
#4: Creative Grids Machine Quilter's Rule Template
The Creative Grids machine quilting ruler template makes it easy to get used to using rulers while machine quilting. This odd-shaped ruler can be used for echoing, stitching in seams, parallel lines, crosshatching, border designs, geometric machine quilting, sewing patterns and more.
This ruler isn't really designed for measuring and cutting. Rather, it's designed for use while you're quilting to help ensure you're stitching straight lines.
We love that the Creative Grids ruler is really thin (hence the name "slim"), so you can use it on virtually any size throat space. The curved edge allows for more versatility. Plus, the guide line markings are printed in black and white for easy viewing on light and dark fabrics.
The ruler's grip also keeps it from sliding around while you're quilting.
We recommend this ruler for quilters of all skill levels. It will help you produce accurate and more professional-looking stitches.
Pros:
Non-slip grip
Lots of possibilities with the unique design
Cons:
Click here to purchase the Creative Grids Machine Quilting ruler template on Amazon.
#5: ARTEZA Quilting Ruler with Double Colored Grid Lines
ARTEZA's 2.5" x 18" quilting ruler features patented double colored (black and lime green) grid line markings for more accurate and precise cutting. There's also a 1/2″ seam allowance and inch marks on all sides of the ruler.
The ruler is made from 0.1" thick acrylic, so it's durable but still has some flexibility.
Like other ARTEZA rulers, this one allows for left- or right-handed use.
The only issue with this ruler is that it doesn't have a non-slip backing. You'll need to get some adhesive rings to add that non-slip feature. Otherwise, your fabric strips will slip and slide under this ruler which can be annoying while cutting your material.
Pros:
Great for accurate measuring
Cons:
Click here to purchase the ARTEZA quilting ruler on Amazon.
5 Types of Quilting Rulers
There are so many different sizes and types of sewing and quilting rulers out there, but the five most basic types include:
1. Non-Slip Grid Rulers – Square and Rectangular
Most seasoned quilters have a stack of these rulers. These are the most important type of ruler that you'll use when cutting pieces for your machine quilting projects. Also known as a fabric ruler, grid rulers are made of acrylic and are clearly marked with measuring grids to help you make easy, accurate cuts with the most control.
Quilting with rulers can be frustrating if the ruler slides around while you're trying to cut. That's why quilters prefer rulers with non-slip backings which grip the fabric.
Non-slip grid rulers come in a variety of sizes and shapes. You should have at least one square and one rectangular ruler.
Square grid rulers are great for patchwork. Choose a size that is a half-inch bigger than your finished block size. For example, if you're creating 9" blocks for your quilt, you'll want to use a 9.5" ruler. If you're not sure which size the blocks will be, a 9.5" ruler is a good size to start with.
Long, rectangular rulers are also helpful for cutting narrow strips, borders and squaring up the edges of a quilt before binding. Some of the most common sizes include:
6" x 12"
6" x 24"
8-1/2″ x 24"
You can also find a quilting ruler with a rotary cutter attached, but you'll pay more for these, and they're not quite as versatile. You will get the best results with stand-alone ruler and rotary cutting tool.
2. Triangle Square and Half-Square
Triangle square and half-square rulers allow you to cut these shapes and create the perfect square or triangle.
3. Hexagon and Half-Hexagon
These are similar to the triangle and half-square rulers. If you're working on a quilt that uses hexagons or half-hexagons, these rulers make it easier to cut angled fabric pieces.
They also reduce the need to create Y-seams when you're working with half-hexagons saving you time.
When used properly, these rulers ensure that your pieces are accurately cut and fit nicely together.
4. Dresden Rulers
Dresden rulers function similarly to triangle and hexagon rulers, but they come in a pyramid shape. They're triangular in shape, but they have longer sides and shorter bases.
Dresden rulers are best for creating wheels and other creative shapes with your fabrics.
5. Curved Rulers
If you're working on a quilt that has circles or curves, you'll need a curved ruler. These are the best quilting rulers if you want to do border designs or create more interesting fabric quilt blocks.
I hope our best quilting rulers post helped you find a sewing or quilting ruler that suits your needs best. An accurate ruler will save you time and money by not wasting fabric and making you cut twice. These rulers are a must-have in your quilting supplies. Happy Quilting!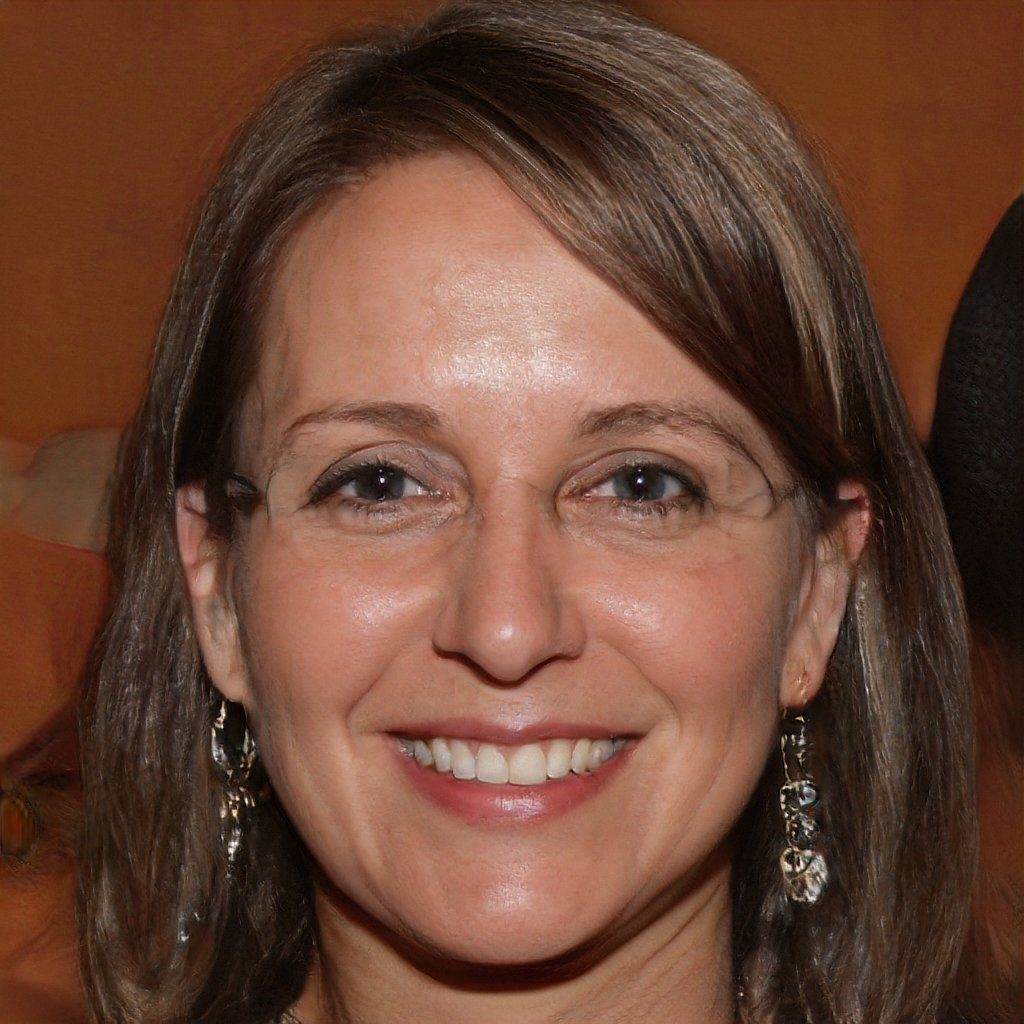 Hello and welcome to my site! My name is Shannon and I have been and avid quilter for over 20 years. My love of quilts came at an early age from my grandmother. I am a mother of 2 and lives in the US with her loving husband.