Serger sewing machines (also known as overlockers) have the strength and durability to use 3 – 5 threads at once to sew a seam. Offering the power not seen in a regular sewing machine, sergers have the ability to finish edges and trim raw edges efficiently.
In this post we've reviewed the best sergers on the market today in different price ranges. We hope our best serger reviews will provide you with enough information to help you make an education purchasing decision.
Which is the Best Serger? Our Top 12 Recommendations
Trying to choose the best machine for your needs can be overwhelming. There are many models to choose from with differing price points and features. These serger sewing machine reviews should help you find one that is right for your needs and budget.
| Model | # of Threads | Sewing Speed | More Information |
| --- | --- | --- | --- |
| JUKI MO654DE | 2, 3 or 4 | 1500 spm | |
| JUKI MO-1000 | 2, 3 or 4 | 1500 spm | |
| Brother 1034D | 3 or 4 | 1300 | |
| Brother ST4031HD | 3 or 4 thread | 1300 spm | |
| Brother 2340CV | 2, 3 or 4 | 1100 spm | |
| Brother Designio DZ1234 | 2, 3 or 4 | 1300 spm | |
| Janome MOD-8933 | 3 or 4 | 1300 spm | |
| SINGER Professional 5 14T968DC | 2, 3, 4 or 5 | 1300 spm | |
Best Serger Sewing Machines of 2023
1. JUKI MO654DE Portable Serger Sewing Machine
JUKI's MO654DE portable serger is a 2/3/4 thread overlock machine with an automatic rolled hem. When using the MO654DE, you'll find that it's designed to be portable, so it's small and compact, yet it is also feature rich to offer the utmost in functionality. We feel this is on of the best serger machines you can find today for many reasons.
The Juki MO654DE includes:
Color coded thread system
External adjustment for stitch length
Sewing speed: 1500 stitches per minute
Knife system
Maximum length of 4mm
Safety switch
Differential feed
2, 3, 4 thread overlock serger machine
Easy to use
Easy threading access is key to this machine's design. The knife easily moves away from the area to allow users simple access. Users have the ability to adjust the differential fabric feed and stitch length.
All threading is color coded, and there is also a breakaway looper to make setting up your overlocker quick and simple.
A number of presser feet are available along with a safety switch to keep users safe from the motor if the side cover of the case is left open during the initial set-up process.
Stitching rolled hems is a snap with the built-in rolled hem feature.
Getting set up can be difficult so you'll want to take a picture of the unit fully threaded when it arrives. It's a complicated process, but with a little practice, you'll be able to get set up quickly. We feel this is the best serger if you want something high quality that won't break the bank.
The Juki MO645DE portable serger is a high quality serger machine that might be the best serger machine on the market in 2023.
Click here to view pricing and availability on Juki portable thread serger on Amazon.
2. JUKI MO-1000 Push Button Serger
JUKI's MO-1000 serger machine is a push button overlock that has a jet air looper and provides effortless threading. The power of air is utilized to thread the MO-1000, and there's an easily adjustable differential feed to make use even easier.
The upper loop convert provides users with the ability to use 2-/3- thread conversion.
And when needed, the knife can also be deactivated to provide the seamstress with more options when sewing. There is automatic rolled hemming, too for even more power. The knife can also be deactivated to provide the seamstress with more options when sewing.
The MO-1000 features:
Easily adjust the differential feed
Sewing speed: 1500 stitches per minute
Automatic built-in rolled hem
2-/3- thread overlock conversion
Easily stitch built-in rolled hems
Upper loop converter
Knife deactivation
Easy to use
Automatic rolled hemming is provided with the MO-1000. Anyone that doesn't want to deal with the hassle of threading will enjoy this model's ability to send the thread through a series of tubular loopers that can be threaded in any order.
Multiple accessories are included with this model, such as an electronic foot control, tweezers, screwdriver, oil, dust cover and additional items to assist with your sewing needs.
Fast and efficient, this Juki serger machine excels with sewing hems and has the ability to make threading a good experience – a rarity for any model. This is definitely one of the best sergers you can buy in 2023.
Click here to view pricing and availability of the MO-1000 portable serger on Amazon
3. Brother 1034D 3/4 Thread Overlocker
Best for beginners, Brother's 1034D serging machine is one of the more affordable options in our list. Unlike the previous JUKI model, this model isn't quite as advanced, but it's offered at a fraction of the cost – ideal for the casual seamstress. Inexpensive and easy to use; this is one of the best serger machines for beginners.
The 1034D is reliable and high performance, and with 3/4 thread, the edge seams are perfect.
A range of fabrics can be used in this model, including heavy fabrics like linens, formal wear and knits.
You'll also be able to use the 1034D to make:
Decorative edges
Ruffles
Rolled hems
Narrow sleeves and cuffs
Spaghetti straps
And more
The 1034D features:
22 built-in stitch functions
Sewing speed: 1300 stitches per minute
3, 4 thread overlock serger machine
Differential feed
Easy color coded thread system with included videos
Built-in rolled hem feature
25-year warranty
Brother has a simple solution for straight-forward color-coded threading. The colored numbering makes it easy to thread your machine.
Snap-on feet are provided along with a cover, needles, foot pedal and other accessories.
This machine also has an adjustable stitch length between 5mm and 7mm. Differential fabric feed also helps improve the quality of your fabric with a range of 0.7 to 2.0. Stitching speeds up to 1300 stitches per minute allow for fast, quick edging and seam creation.
The knife can be positioned on and off, there's an adjustable foot pressure, removable stitch finger, brightly lit workspaces and optional feet available. You can read our full review of this overlocker here.
This one of the best sergers for beginners at an affordable price and does the job. This is the choice if you are on a budget.
Click here to view pricing and availability on this Brother 3/4 thread serger on Amazon.
4. Janome MOD-8933 Serger Machine
Janome's MOD-8933 serger includes 3- and 4-thread options, a fun machine design, and user-friendly operation.
The MOD-8933 has the following features:
3 or 4 thread overlock capacity
Quick change rolled hem
Adjustable presser foot pressure
Adjustable stitch length
Adjustable stitch width
Differential feed adjustment
Simple threading guides
Retractable upper knife
The convertible 3- and 4-thread option allows you to choose just the right setting for your fabric. This overlock machine has built-in elasticity in the stitches to ensure that garments fit comfortably and naturally.
A retractable upper knife allows you to sew without cutting fabric, and it also makes it safer to thread the machine.
Speaking of threading, the MOD-8933 serger machine has wide open threading. The left side of the machine opens up to allow for easy viewing of the chart and the machine while you thread. There's also a lower pretension setting slider that makes it easy to thread the machine in seconds.
Janome's thread differential feed prevents puckering and stretching with the turn of a dial. Turn the dial up when using fabric that puckers or stretches, or turn the dial down to keep the fabric firm as you move it through the machine.
The serger stitch width and length can be adjusted between 1mm and 4mm, and you can also adjust the cutting width from 3.1mm to 7.3mm. With a maximum stitching speed of 1,300 spm, you'll complete your sewing project faster.
The Janome serger will give you the best results you desire without making the serging process overly complicated. Plus, its compact size makes it a perfect fit for your crafting or sewing room.
Click here to see pricing and reviews for the Janome MOD8933 serger on Amazon
5. Janome 8002D Serger Sewing Machine
Many consider the Janome 8002D to be the best overlock machine in its price range. This machine delivers store-bought results without costing you a small fortune.
The Janome 8002D serger machine is a 3- and 4-thread convertible serger that can cut, serger and complete seams in one single step.
The color coded thread guides make it easy to thread the machine, and there's also a changeable thread guide.
The Janome 8002D serger machine offers:
Adjustable stitch length of 1-4mm
Adjustable stitch width of 3.1-7.3mm
Quick change rolled hem
Retractable upper knife
Adjustable foot pressure
Snap on presser feet
Easy to use
Sewing speed: 1,300 spm (stitches per minute)
Thread tension dials are designed to eliminate confusion, and there's an easy-to-read chart printed on the front of the machine to make setting up your machine a lot easier.
Differential feed adjustment minimizes puckering or stretching when working with a variety of fabrics. This machine has two feed dogs: one that feeds just the right amount of fabric based on the stitch length setting, and one that pulls or pushes the fabric based on the differential feed dial setting. Setting the dial between 0.5 and 1.0 will eliminate puckering on woven fabrics, and setting the dial between 1.0 and 2.25 will prevent stretched edges on knit fabrics.
If you're new to serging, you'll appreciate this machine's simple design and durability. It makes serging less intimidating.
The 8002D thread overlock offers great value, quick sewing speeds, and the ability to get started right out of the box. Because of its user-friendly design, this is one of the best sergers for beginners.
Click here to see pricing and reviews for the Janome 8002D serger on Amazon
6. Janome MyLock 634D Overlock Serger
The Janome MyLock 634D thread overlock is designed for users who want to make the most of their serging time. This machine has two needles and options for 2, 3 and 4 thread overlock stitching.
Here's what the MyLock 634D has to offer:
2, 3 or 4 thread overlock capacity
2 needles
Color coded threading guide
Quick change rolled hem option
Adjustable tension release device
Quick change rolled hem
Snap on presser feet
Can sew up to 1,300 spm
The simple color guides make it easy to thread the machine, and there's also lower guides which are easily accessible.
The knife is retractable, so you can use this machine without cutting fabric. This feature also allows you to thread the machine safely without fear of cutting yourself.
The stitch length is adjustable between 1mm and 5mm, and you can also adjust the cutting width from 3.1mm to 7.3mm.
The adjustable differential feed (0.5-2.2) prevents puckering and stretching. At 1,300 SPM, you can complete sewing projects quickly without sacrificing professionalism.
The 634D serger machine has easy lay-in threading, adjustable foot pressure, snap on presser feet and even a waste chip box.
With this serger machine, you have more thread options and the same user-friendly design you find with other Janome sergers. The additional needle and other more complex functions make this machine a better choice for more experienced users.
Click here for pricing and reviews of the Janome MyLock on Amazon
7. Brother ST4031HD Serger Machine
Brother's ST4031HD serger has a durable, metal frame with a large extension table and a focus on speed. This model's high-performance makes it a go-to choice for seamstresses that want a longer lasting, yet affordable.
Offering an impressive 1,300 stitches per minute, this model can handle multiple layers at once thanks to its 3 to 4 thread capability.
A large extension table is also provided, offering the ability to prevent heavy fabric from pulling on the needle and thread when creating a seam.
Brother ST4031HD additional features:
1,300 SPM
3 or 4 thread overlock capacity
Metal frame
Extension table
Carbon steel blades
Metal thread stand
Trim trap for easy cleanup
7 to 2.0 differential feed ratio
Stitch width between 5mm and 7mm
Also included is a slew of extras to help the first-time serger overlock machine owner leverage the full capabilities of the ST4031HD. This model comes with a 4-piece needle set, 4 mini thread spools, 4 thread nets, 4 spook caps, 3 different feet, foot controller, tools, trim trap and additional items.
Keep in mind that you cannot use this for a two-thread serge, but you can use it for your 3 or 4 thread serging needs. A sewing light is included, so you'll be able to easily view your workspace when making a seam. You can read our full serger review of the ST4031HD here.
Click here to view pricing and availability on Amazon.
8. Brother 2340CV Serger Overlock Machine
Brother's 2340CV overlock machine is an advanced model that is more feature-rich and advanced than the other two Brother models on our list. This model is designed to make set-up fast and more efficient.
There's also a dial adjustment that can help the user adjust the stitch length to their project's needs.
A looper system helps users save time when setting up their machine, and there are additional features for:
Stitch length adjustments
Easy thread looping
Speed adjustments
Dial adjustments
Wide, narrow or tri-cover stitch options
Also included is an array of accessories with the 2340CV model, such as thread nets, spool caps, spool mats, needles, cleaning brush, manual, cover and tools to help with adjusting and maintaining the machine.
What's nice about the 2340CV is that it's easy to thread. It's not an automatic threading machine, but it does have an easy guide that allows for quick and easy setup. The unit has three needles and a built-in looper threading system that enable you to create store-quality hems for all of your garments, including T-shirts, strapping, swimsuits, belt loops and more.
This model has a number of overlock options. When sewing, you'll be able to create a cover stitch using multiple weights.
Adjustment dials for tension are provided that help you achieve higher-quality stitching that are often only offered on overlockers that are priced twice as high.
For the advanced user that can't fit a more expensive JUKI model into their budget, the 2340CV cover stitch machine is a great choice.
Click here to view pricing and availability on this serger machine on Amazon.
9. Brother Designio Series DZ1234 Serger
The Brother DZ1234 serger is a part of Brother's Designio Series, and it gives you the option of using 3 or 4 threads. This model was designed to cut and complete garments quickly and easily. The differential feed allows for better stitch quality on a variety of fabrics.
Two sets of starter spools as well as three additional feet: gathering foot, blind hem stitch foot and piping foot are also included.
Brother Designio Series DZ1234 features:
Fast – up to 1,300 SPM
Simple and easy threading
Free arm/flat bed sewing surface
Stitch width control
Accessory feet
The DZ1234 can sew up to 1,300 stitches per minute, so you can complete your projects faster. It also has an easy-to-follow color-coded threading system for precise automatic tension and easy setup.
The dial on the front of the machine allows you to adjust the stitch width from 3.0mm to 7.0mm. A separate dial allows you to adjust the differential feed from 0.7 to 2.0 to improve stitch quality on all types of fabric.
It's quite simple to switch between a flat bed and free arm, so you can sew cuffs and sleeves quickly and easily. The removable table section also allows you to work on cylindrical pieces.
The DZ1234 has a user-friendly design and even uses home sewing needles for added convenience. A built-in trim trap allows you to catch bits of material as they're being trimmed.
You will also find an operation CD and a techniques CD so that you can learn how to use this machine properly. Backed by a 25-year limited warranty, the DZ1234 will give you years of use and features a highly durable design.
You'll also find other helpful accessories in the box, such as:
2 sets of needles
4 thread net
Thread spool cap
Soft protective case
Foot controller
Mini color thread
4 x large white thread
Tweezers
Cleaning brush
Power cord
This is a good serger, with user-friendly design that makes it quick to get started with this overlock machine; even if you have little experience with serging.
Click here for more information on the DZ1234 overlocker on Amazon
10. Janome MOD-8933 Overlocker
Janome's MOD-8933 serger has 3 or 4 threads with a lay-in threading system and color-coding system. The differential feed system prevents puckering and stretching, and the retractable upper knife allows you to serge without cutting through the fabrics.
Here's what the MOD-8933 features:
3 and 4 thread overlock options
Sews up to 1,300 SPM
Differential feed
Retractable knife
Open threading with color-coded guides
Adjustable tension release lever
Snap-on presser foot
5-year limited warranty
One unique feature of this model is that it has wide open threading. Janome knows that it can be frustrating and time-consuming to manually thread your machine. That's why they designed the machine to open on the left side. The open housing allows you to see the entire thread route, making it easier to properly thread the machine.
Along with the open housing, the machine has a color-coded guide, uses lay-in threading and has automatic tension controls to allow for frustration-free set-up.
The MOD-8933 serger machine features quick-change rolled hemming, which ensures that even the sheerest of fabrics are folded perfectly before being stitched.
The adjustable feed prevents puckering and stretching of all fabric types. With the ability to adjust the ratio, you can make perfectly even ruffles or gathers.
The retractable knife is another helpful feature because it allows you to use this machine on projects that don't require fabric cutting. The retractable blade also makes it safer to thread the machine. Janome allows you to adjust the cutting width between 3.1 mm and 7.3 mm with just the turn of a dial.
The MOD-8933 serger machine is backed by a 25-year limited warranty and comes with several accessories, including:
4 spools of thread
Instructional DVD
General purpose presser foot
Foot controller
Screwdrivers
Set of needles
Tweezers
Power cord
The instruction manual is great and nicely laid out so you can spend more time serging and less work prepping the machine.
Versatile and fun to use, the MOD-8933 serger machine will give your projects that seam finish you crave. Backed by the Janome brand, you can be sure that you are getting one of the best sergers out there.
Click here to view pricing and availability on Amazon.
11. SINGER Professional 5 14T968DC Serger
The Singer 14t968dc Professional 5 comes with 2, 3, 4 and 5 thread options for a variety of projects to deliver amazing results every time.
Self-adjusting tension and multiple rolled hem options makes this serger a great choice for beginners and users of all skill levels.
Here's what the Singer 14t968dc features:
Stitch capability with 2-3-4-5 thread overlock
Maximum of 1,300 stitches per minute
4 built-in stitch rolled hems
Self-adjusting tensions
25-year limited warranty
Heavy-duty metal frame
The Professional 5 has a heavy-duty metal frame for skip-free serging and added durability. With 2, 3, 4 and 5 stitch options, you have far more versatility and adjustable stitch variety. And you can sew up to 1,300 stitches per minute to get the job done quickly.
A color-coded system allows for simple setting up of the machine. Just follow the diagram for stress-free threading every time. The machine will adjust the tension automatically.
Four built-in rolled hems allow you to work with different types of fabric. This machine also gives you different coverstitch capabilities, including: narrow, wide and triple. The double chain stitch is ideal for construction and decorative finishes.
Singer includes five presser feet, including: cording, taping, blindstitch, shirring, elastic, hem and beading. There's also an attachable clean pocket that will catch all of the trimmed material and threads.
If you're working with thick fabrics, the extra-high presser foot lift will give you the clearance you need. You can also adjust the differential feed dogs, which gives you more control over the amount of fabric feeding between the presser foot and feed dogs. Adjustable feed dogs prevent puckered stitches, so you enjoy amazing results every time.
The Singer Professional 5 thread overlock machine acts as both a serger and a cover stitch machine. The versatility of this machine makes it a great option for users of all experience and skill levels. This is one of the best sergers Singer has made.
Click here for more information on the Singer 5 serger on Amazon
12. Singer Finishing Touch Serger
Singer's Finishing Touch serger sews seams, finishes seams and trims excess material all in one step. This model has many of the features found on higher priced machines, and it has a user-friendly design that makes it great for beginners.
This serger has the following features:
3- and 4-thread options
Color-coded threading system
Free arm
Differential feed adjustment
Sews up to 1,300 spm
This serger offers a color-coded system to make your life easier. There's also a reference diagram printed right on the machine to simplify the process.
There are five built-in stitches, and you can adjust their length and width (3-6.7mm). Adjusting the length will increase or decrease the space between stitches, while adjusting the width will make the stitches wider or narrower.
Differential feed adjustment will control the ratio of movement between front and back sections of the feed dog system. This helps eliminate seam distortion in stretchy fabrics and puckering in lightweight or smooth fabrics.
One nice thing about this machine is that it has a heavy-duty metal frame for added durability and a more professional finish.
LED lighting illuminates your workspace, and there's also a free arm that allows you to work on cuffs, hems and other smaller projects. The slide-off, removable storage also provides you a place to keep all of your accessories.
With the touch of a dial, you can adjust your stitch speed up to 1,300 stitches per minute. And if you're working with thicker fabrics, the machine has an extra-high presser foot lifter.
Singer's Finishing Touch is an impressive serger with a robust set of features and a beginner-friendly design.
Click here to see pricing and reviews of this model on Amazon
History of Serger Machines
Merrow Machine Company is responsible for many of the advancements in the sewing industry, and the company is said to have manufactured the first overlock stitching serger machine. These machines are what we call serger machines today.
The original serger sewing machine machine was patented in 1889, but it's likely that the first prototype was in use well before then.
Wilcox & Gibbs tried to fight the patent, but they would eventually lose in 1905. Merrow Machine Company would use the technology for themselves for decades. It wasn't until 1932 that the first "A Class" machine would be produced.
Unlike traditional sewing machines, the original overlocker machine used three-thread overedges.
New serger machines would start to be developed, offering two- and four-thread machines. Textile companies back then, primarily in the Northeastern United States, would use serger machines to produce their garments.
How Serger Machines Differentiate from a Traditional Sewing Machine
Sewing and embroidery machines are common, and almost everyone knows what a standard sewing machine can produce. Serger machines, on the other hand, are less common and often only used by serious seamstresses.
A serger is a sewing machine, but this machine is a bit different. Here are some things you need to know before buying a serger.
When you are looking at serger machines, you'll notice a few key differences:
Bobbins. A normal sewing machine has one bobbin, but the serger has 3 – 5 bobbins.
Threads. A normal sewing machine has one thread, but sergers can have a number of threads. Most have have 3 or 4.
However, a serger machine has a ton of other features that make it quite different than a standard sewing machine. Sergers will also have:
Speed. You don't control a serger machine manually. They have automatic system controls which will stabilize the flow of the threads.
Use. Sewing and serger machines can both be used commercially, but a serger machine is often the go-to choice for mass production.
Serger machines can sew approximately twice as fast as a sewing machine. You can also create outstanding results faster with a serger. These machines are meant to cut back on the difficulty when sewing. Overlock stitches are made with the 3 – 5 threads of the serger machine.
Serger sewing machines will also be able to cut excess seams and can also cut the fabric as you work.
Since overlock sewing machines can bind and cut at the same time, it's an efficient machine that helps cut down the amount of work it takes to complete most sewing projects. Some people think you can create embroidery with these machines, but that is not the case.
Types of Serger Stitches
A serger machine have a number of stitches that will add versatility to your sewing projects. Stitches differ based on the number of threads that are being used. If you want overlock stitches, you will need a three thread or four thread machine. The most common stitches you'll be using include:
3-Thread Overclock Stitch
A stitch that I recommend using for woven or knit fabric. When creating a blind hem, this overlock stitch is ideal. You'll use this stitch on fabrics that won't have a lot of stress put on them.
4-Thread Overclock Stitch
When completing the seam on clothing, this is the ideal stitch. You'll find that this stitch is the right choice when creating something that is strong and long-lasting.
2-Thread Rolled Edge Stitch
A stitch that is meant for narrow seams or your sheer material. This is essentially a rolled hem, and it adds detail to many types of fabrics.
Flatlock Stitch
A flatlock can be created with two or three threads, and it's the stitch you'll find on most stretchy fabrics, such as yoga pants or athletic clothing. This is the go-to stitch when you want to create a seam that doesn't add excess weight to your clothing. For workout or athletic clothing, the flatlock stitch provides strength without weighing your material down.
One issue is knowing which needle to use for your stitches. When sewing a 2-thread or 3-thread stitch, you'll need to figure out whether using the left or right needle is best. The thickness of the fabric will dictate which needle to use.
The right needle is thinner, and this is to be used when using fine thread or working with lightweight fabric.
The left needle is thicker, so you'll want to use the left needle when sewing through your thicker fabrics.
Who Are Serger Machines For?
Which serger machine do you need? Do you need to use a regular sewing machine, or do you need to use a serger? You can use a sewing machine for many of the jobs that a serger is able to complete, but you'll lose time and efficiency in the process.
Serger machines are best used when you sew often and want a complete and finished end product.
When to use a serger?
Your serger machine will greatly reduce the work it takes to make clothes and other garments, but there's a learning curve. You won't be able to pull out your machine and start sewing immediately. It takes some practice to master using a serger.
There's also the initial setup process. Setting up your serger machine can be a daunting process; especially the first few times. This will get easier with practice.
When sewing with woven fabrics, the serger will help prevent fraying and will also finish off the raw edges for you. But a lot of people will sew the seams with their sewing machine initially before using the serger to finish the project.
You can always skip the sewing machine step when creating garments that won't take a lot of abuse, such as pajamas.
Knit fabrics, on the other hand, are best when using a serger. You can skip the entire sewing machine step because the serger machine creates seams that stretch. Sergers allow for that stretch that sewing machines do not. You won't have to deal with fabric stretching more than the seam, resulting in a popped stitch.
When quilting, you can use a serger machine, and a lot of people prefer using these machines over a normal sewing machine.
Some quilters will prefer using only a sewing machine for their quilting. Why? Most quilts do not require a stretchy seam, so a sewing machine produces the best results. For example, you wouldn't create a purse with a loose seam – it's much better to have a tighter, more durable edge. Even the best serger isn't a great choice when making a quilt.
If you need to sew in zippers, create buttonholes or create decorative stitches, a serger will not be of any use.
This is why professional seamstresses, or people that sew a lot, will have both a sewing machine and a serger machine. You may not use your serger for every project, but when your project does demand a serger, it will help finish the garment faster. When creating rolled hems, you will definitely want to use your thread serger.
A serger machine offers the ultimate options when you want to create clothing. Sides are sewn and fabrics are cut all at the same time automatically. When you're going for an bought-from-the-store look, sergers offer you precision that a sewing machine can only offer when you're a master seamstress. They come in a wide price range as well so make sure you do your research.
I hope these serger sewing machine reviews helped you choose the overlocker that is perfect for your needs. Happy sewing!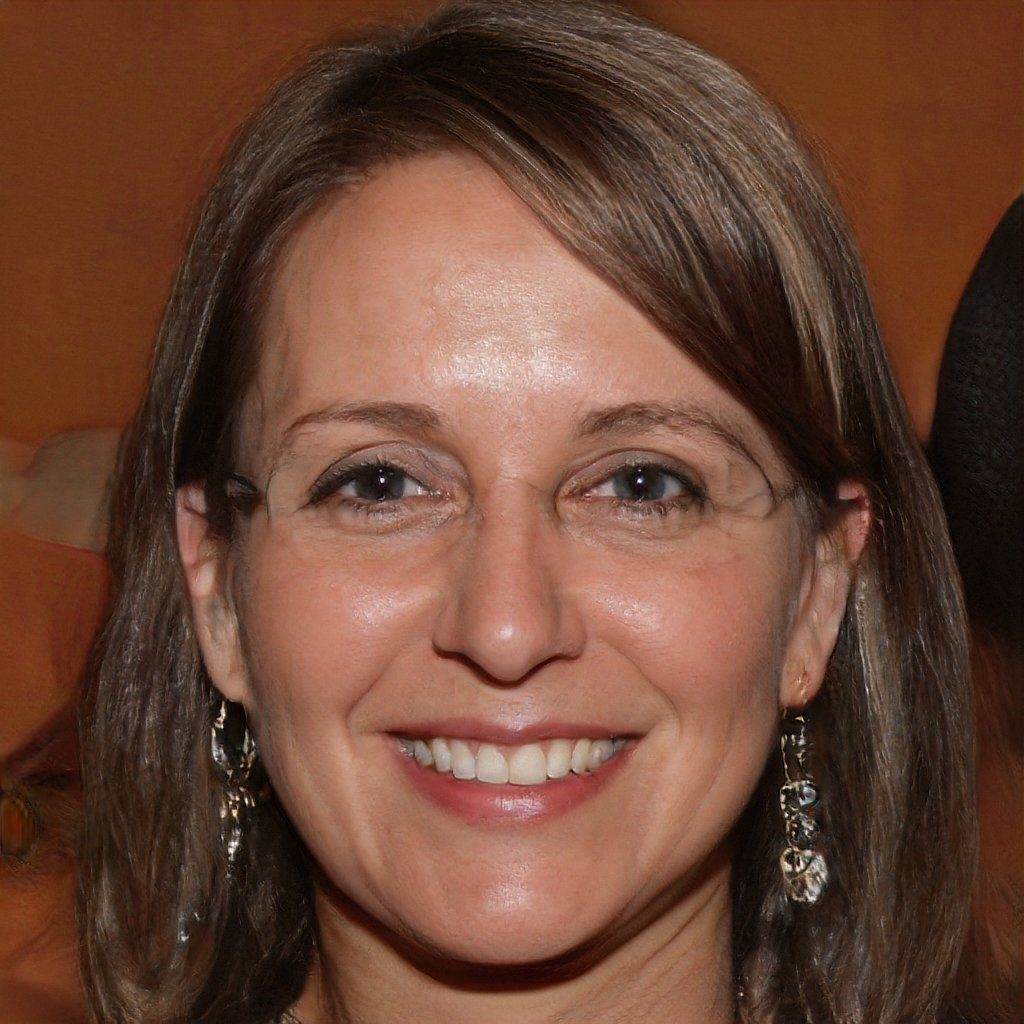 Hello and welcome to my site! My name is Shannon and I have been and avid quilter for over 20 years. My love of quilts came at an early age from my grandmother. I am a mother of 2 and lives in the US with her loving husband.