Denim has always been a popular fabric among fashion enthusiasts and DIY crafters alike. With its timeless appeal and durability, it's no wonder that sewing enthusiasts are often seeking the best sewing machine for denim to handle their projects. But with so many sewing machines on the market, how can you find the right one to tackle the unique challenges that denim presents?
Fear not, for we have researched and tested the best sewing machines for denim available in 2023. In this guide, we'll dive into in-depth reviews of the top contenders, essential features to look for, tips for sewing denim successfully, and recommended brands to consider. By the end, you'll be well-equipped to make an informed decision and start sewing your denim creations with confidence using the best sewing machine for denim.
Key Takeaways
This article provides an in-depth review of the top sewing machines for denim, as well as essential features to consider when choosing one.
Tips and advice are also included on thread selection, fabric preparation, and proper techniques for successful results.
Reputable brands such as Janome, Singer, Brother & Juki offer reliable performance with heavy duty or industrial sewing machines recommended for best results when working with denim fabrics.
Top Sewing Machines for Denim: In-Depth Reviews
Selecting the ideal sewing machine for denim projects can be a daunting task. But worry not, as we have thoroughly analyzed and compared the top sewing machines to help you find the perfect match for your denim needs.
We will delve into the features and capabilities of top-rated sewing machines for denim, including:
Singer 4432 Heavy Duty Heavy Duty Sewing Machine
The Singer 4432 Heavy Duty sewing machine, one of the top heavy duty sewing machines on the market, features:
Heavy-duty metal frame
60% stronger motor
Extra high presser foot lifter
32 built-in stitches
Automatic needle threader
Drop-in bobbin system
This computerized sewing machine, a popular choice among denim enthusiasts, is designed to tackle even the toughest denim projects. It is versatile and user-friendly for a wide range of sewing tasks, making it a great alternative to a mechanical sewing machine.
In addition to its robust construction, the Singer 4432 Heavy Duty is covered by a 25-year warranty, ensuring that your investment is protected for years to come. This sewing machine is perfect for those who require a reliable and durable solution for frequent denim projects. With its impressive performance and array of features, the Singer 4432 Heavy Duty is undoubtedly a top choice for denim sewing.
Janome HD3000 Heavy Duty Sewing Machine
Janome HD3000 is a reliable heavy-duty sewing machine that combines power and precision to handle denim projects with ease. It boasts the following features:
18 built-in stitches
Adjustable foot pressure
Generous throat space
Hem guide
Zipper foot
Hemmer foot
Softcover
With these features, the HD3000 is a versatile machine for sewing denim and is perfect for a wide range of sewing tasks.
This machine is backed by a 25-year limited warranty, giving you peace of mind in your investment. Its features include:
User-friendly design
Powerful motor
Excellent choice for both beginners and experienced sewers
Dependable machine for denim projects
With its combination of performance and versatility, the Janome HD3000 is a solid choice for any denim enthusiast.
Janome HD5000 Heavy Duty Sewing Machine
The Janome HD5000 is a versatile sewing machine designed to handle denim and other heavy fabrics with ease. With its single-cast aluminum frame, powerful motor, and 27 built-in stitches, the HD5000 is perfect for home décor, basic sewing, and household repairs. This machine is specifically designed to produce professional-standard results when sewing denim.
Beyond its impressive capabilities, the Janome HD5000 is user-friendly, requires minimal maintenance, and is supported by a 25-year limited warranty. For those seeking a machine that offers both performance and reliability, the Janome HD5000 is an excellent choice for denim sewing projects.
Brother ST371HD Heavy Duty Sewing Machine
Brother ST371HD is an entry-level heavy-duty sewing machine that doesn't compromise on performance when it comes to sewing denim and jeans. Equipped with heavyweight needles, a zigzag presser foot, and an advanced feed dog system, the ST371HD is perfectly suited for handling denim projects. It features 37 built-in stitches, an auto-size buttonhole, a jam-resistant drop-in top bobbin, and an automatic needle threader for added convenience.
Despite its entry-level status, the Brother ST371HD does have a few limitations, such as lacking automatic tension control and being slightly slower than other machines in its category. However, its overall performance, affordability, and versatility make it an excellent choice for those looking to sew denim without breaking the bank.
Singer HD6700 Heavy Duty Sewing Machine
Singer HD6700 is a high-performance sewing machine specifically designed for sewing denim and other thick materials. It offers 32 built-in stitches, 6 presser foot options, and a heavy-duty metal bed plate, providing versatility and durability for a wide range of sewing tasks. Its powerful motor ensures smooth operation, even when working with multiple layers of denim.
Whether you're a seasoned sewer or just starting with denim projects, the Singer HD6700 provides the power and precision needed to achieve professional results. Its robust construction and comprehensive feature set make it a top choice for those seeking a sewing machine that excels at handling denim and other heavy fabrics.
Juki TL-2010Q
For expert sewers seeking a professional-grade sewing and quilting machine, the Juki TL-2010Q is the perfect choice. This powerhouse machine offers:
Powerful motor
Maximum stitching speed of 1,500 stitches per minute
Top-loading bobbin system
Automatic sewing speed control
Extended work platform
Foot controller with thread trimming function
These advanced features provide precise control and ease of use, making the Juki TL-2010Q an excellent option for any sewing project.
While the Juki TL-2010Q does come with a higher price tag and may not be suitable for intricate stitches, its performance and advanced features make it an excellent investment for professional sewers who regularly work with denim.
For those seeking the ultimate in denim sewing capabilities, the Juki TL-2010Q is an outstanding choice.
Essential Features for Denim Sewing Machines
When it comes to sewing denim, not all sewing machines are created equal. To achieve the best results, it's crucial to consider specific features that cater to the unique challenges denim presents.
We will examine key features of denim sewing machines, including dedicated denim needles, presser foot options, and stitch settings.
Dedicated Denim Needles
Dedicated denim needles are a must-have when working with denim fabrics. These needles are thicker and sharper than regular sewing machine needles, allowing them to penetrate the tightly woven fabric with ease. It is recommended to use a size 90/14 needle for light denim and a size 100/16-100/18 needle for heavy denim to ensure optimal results.
By using the proper denim needles, you can prevent skipped stitches, snapped threads, and broken needles, ultimately leading to a smoother and more successful sewing experience.
Presser Foot Options
Choosing the right presser foot is another crucial consideration when sewing denim. A jeans presser foot or a walking foot can help prevent fabric stretching and slipping, ensuring even and consistent stitches. These presser foot options are designed to accommodate the thickness and weight of denim, making it easier to maneuver the fabric through the machine.
By using the appropriate presser foot with adjustable presser foot pressure, you can achieve professional-quality results without the frustration of fabric slipping or stretching during the sewing process.
Stitch Settings for Denim
Stitch settings play a significant role in the success of your denim sewing projects. When working with denim, it's important to use a longer stitch length, such as 3.5-4, to prevent snapped threads or broken needles due to the fabric's bulkiness. Additionally, having a zigzag stitch option is essential to prevent fraying and create a more polished finish on your denim projects.
By adjusting your stitch settings to accommodate the unique challenges of denim, you can ensure a smooth and successful sewing experience, leading to beautiful and durable creations.
Tips for Sewing Denim Successfully
Sewing denim can be a rewarding experience, but it can also be challenging without the proper techniques and preparation. We will offer guidance on sewing denim effectively, focusing on:
The importance of thread selection
Preparation of denim fabric
The correct sewing techniques
With these tips, you can ensure that your
Choosing the Right Thread
When it comes to sewing denim, using the right thread is crucial. Heavy-duty thread, such as denim topstitch thread or upholstery thread, is more resilient and better suited for sewing through the thickness of denim fabric. For topstitching, you can use either cotton or polyester thread, depending on your preference and the desired appearance of your project.
By selecting the appropriate thread for your denim sewing project, you can ensure strong and durable seams that will withstand the test of time, especially when working with thick fabrics.
Preparing Denim Fabric
Before diving into your denim sewing project, it's essential to properly prepare the fabric. This includes:
Pre-washing the denim to remove any sizing or dirt
Ironing the fabric to ensure it's smooth and wrinkle-free
Using sharp scissors or a rotary cutter to cut the denim for cleaner, more precise cuts.
By taking the time to prepare your denim fabric, you can avoid potential issues during the sewing process and achieve a more professional-looking finished product.
Sewing Techniques for Denim
Sewing denim requires specific techniques to ensure successful results. First, using a longer stitch length (around 3.5-4) will help to navigate thick seams and provide a more attractive topstitching effect. Additionally, using the proper presser foot, such as a jeans presser foot or walking foot, will help to prevent fabric stretching and slipping.
By employing these techniques and using a heavy-duty needle, you can prevent broken needles and snapped threads, ultimately leading to a more enjoyable and successful denim sewing experience.
Brands to Consider for Denim Sewing Machines
When on the hunt for the ideal sewing machine for your denim projects, considering reputable brands that are known for their reliability and quality is a smart move. Some of the top brands for denim sewing machines include:
Janome
Singer
Brother
Juki
Bernina
These brands have a solid reputation for producing the best sewing machines suitable for handling denim and other heavy fabrics, as sewing machines sew denim with ease.
By choosing a trusted brand, you can be confident in the performance and durability of your sewing machine, ensuring many years of successful denim sewing projects.
Do You Need a Special Sewing Machine for Denim?
While most sewing machines can handle denim, it's generally recommended to invest in a heavy-duty or industrial sewing machine for better performance and durability when working with denim fabrics. These machines are specifically designed to handle the thickness and weight of denim, making the sewing process much smoother and more enjoyable.
By choosing a sewing machine specifically designed for denim, you can avoid potential issues such as broken needles or skipped stitches and achieve professional-quality results with ease.
Additional Equipment and Accessories for Denim Sewing
Beyond a suitable sewing machine, the right tools and accessories for denim sewing are equally important. Some useful tools include:
Pliers
A hammer and rubber mallet
Interfacing
Awls
A hump jumper
Jeans/extra strong thread
These items can help make the sewing process more manageable and ensure a successful outcome.
By investing in the proper equipment and accessories, you can enhance your denim sewing experience and create beautiful, durable projects with confidence.
Summary
In conclusion, choosing the right sewing machine for your denim projects is essential for achieving professional-quality results and enjoying a smooth sewing experience. By considering the top sewing machines, essential features, and sewing techniques discussed in this guide, you'll be well-equipped to tackle any denim project with confidence and ease.
So, are you ready to embark on your denim sewing journey? With the right heavy duty sewing machine, equipment, and knowledge, the world of denim creation is at your fingertips. Happy sewing!
Frequently Asked Questions
What type of sewing machine is best for denim?
For denim, the best sewing machine options include Singer 4423 Heavy Duty Sewing Machine, Brother HC1850 Computerized Sewing Machine, Janome HD1000, Brother CS5055PRW Electric Sewing Machine, Singer 2277 Tradition Sewing Machine, Brother ST371HD and Singer 4411 Heavy Duty Sewing Machine.
Do you need a special sewing machine for denim?
For sewing denim, it is recommended to get a commercial and industrial grade machine or use your regular home sewing machine with a heavy thread.
What size sewing machine needle do I need for denim?
For light- and medium-weight denim, a 90/14 needle is recommended, while a 100/16 needle should be used for heavier fabrics.
Is denim difficult to sew?
Denim does require a special needle to ensure strong seams, but is generally easy to sew with.
Can all sewing machines sew denim?
Many sewing machines are strong enough to sew through denim, as long as you don't attempt to sew through multiple layers like bulk seams. Be sure to use the correct needle, stitch length and tension to get the job done. Entry-level machines may not be able to handle thicker fabric, so you may have to take extra measures such as going slow in order not to break the needle.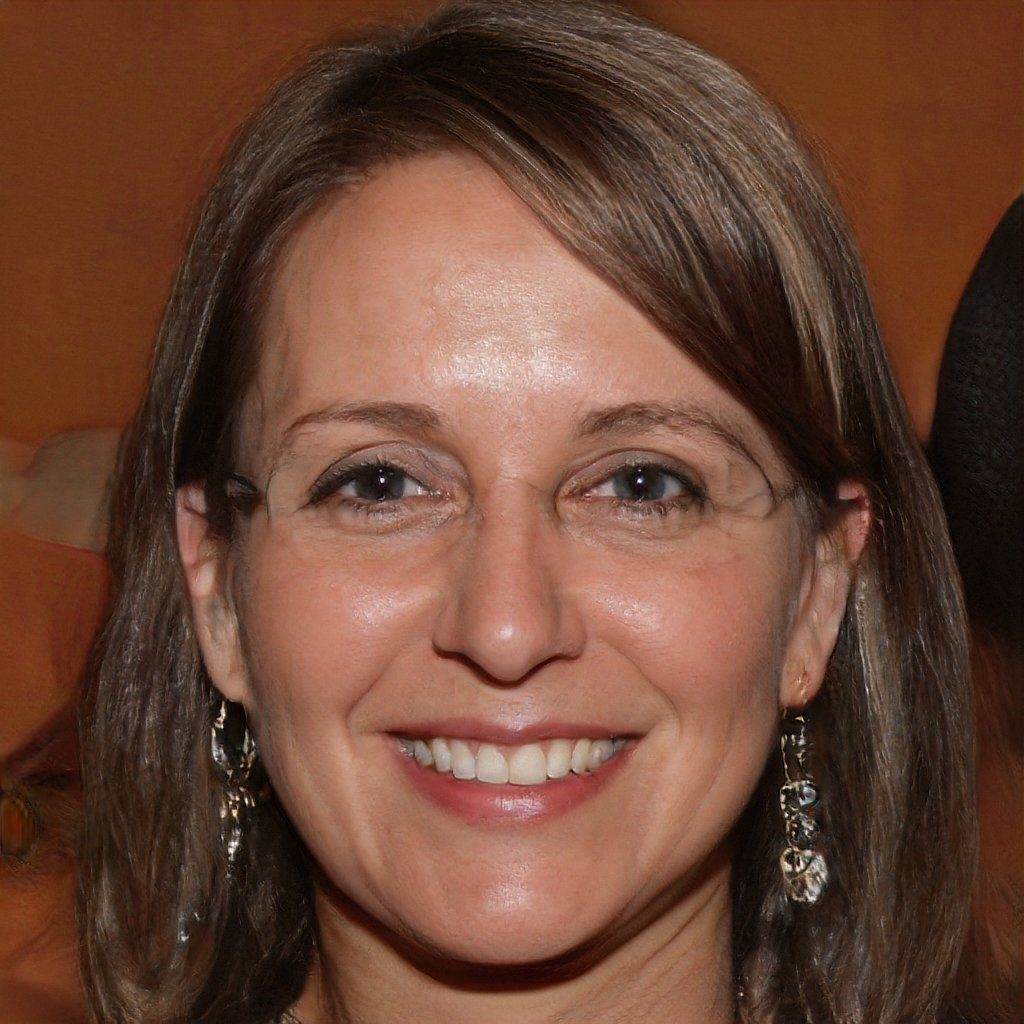 Hello and welcome to my website! My name is Shannon and I have been and avid quilter for over 25 years. My love of quilts came at an early age where I was taught by my grandmother when I was around 12 years old and her patience and love of quilting brought me to where I am today.