Are you ready to ignite your child's creativity and help them learn a valuable life skill? Sewing can be an incredibly rewarding and enriching activity for kids, but choosing the right sewing machine can be a bit daunting. In this blog post, we'll guide you through the best sewing machine for kids, essential safety features, tips for teaching your little ones, and much more. Let's embark on this exciting journey together!
Short Summary
Discover the best sewing machines for kids to explore creativity and develop skills!
Choose a safe, easy-to-use machine with great features & stitch options.
Encourage your child to learn with patience & encouragement while maintaining their machine.
Top Sewing Machines for Kids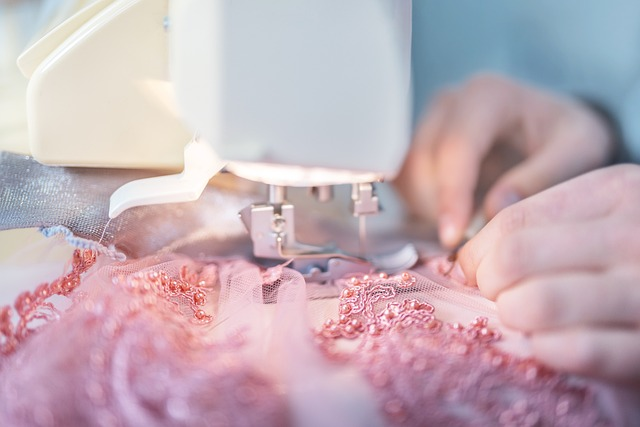 Kids are naturally curious and creative, so why not nurture these traits by providing them with the perfect sewing machine? We've researched and compiled a list of the best sewing machines for kids.
These kid friendly sewing machines offer a fantastic balance of functionality, safety, and ease of use, making them the ideal choices to help your child develop their sewing skills.
SINGER Start 1304 Sewing Machine
The SINGER Start 1304 is an excellent starter sewing machine for young learners as young as 6 years old. This lightweight sewing machine offers pre-set stitch widths, a free arm for more intricate projects, and easy portability to take it anywhere.
It comes with an array of incredible accessories, including an all-purpose foot, a zipper foot, a buttonhole foot, and more, making it a perfect choice for kids to embark on their sewing journey. This is one of the best childrens sewing machine you can buy today.
Brother XM2701 Sewing Machine
The Brother XM2701 is a user and kid-friendly brother sewing machine that can spark your child's creativity. It features 27 built-in stitches, an automatic needle threader, and a top-drop quick-set bobbin, making it perfect for all types of creative projects.
This solid yet compact and lightweight sewing machine is an excellent choice for a household sewing machine, especially for lightweight materials and delicate seams. This outstanding manual sewing machine is perfect for kids.
Janome Portable Sewing Machine
The Janome Portable Sewing Machine is another ideal choice for young learners. It's lightweight and beginner-friendly, offering four built-in stitches and six stitch length and width combinations. This sewing machine is versatile, allowing your child to work with a wide range of materials, including thin denim and thicker knits.
For added safety, it features a presser foot with a finger guard, ensuring peace of mind while your child explores their creativity.
ArtLak Portable Sewing Machine
The ArtLak Portable Sewing Machine is a versatile option for your child's sewing endeavors. It features:
16 stitch patterns with adjustable stitch length
Reverse sewing
Adjustable speed
Built-in light
This makes it suitable for various fabric densities.
However, it may struggle with fabrics that are too thin, too soft, or elastic. Nevertheless, it's an excellent sewing machine that can help your child create a variety of beautiful projects.
Essential Safety Features for Kids' Sewing Machines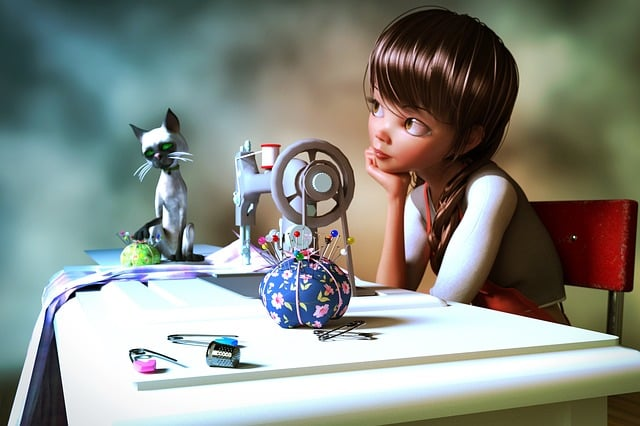 When it comes to choosing a sewing machine for your child, safety should always be a top priority. Some essential safety features for kids' sewing machines include:
Finger guards
Slow-speed settings
Easy-to-use controls
Stable construction
A finger guard is a protective wrap that safeguards your child's fingers from potential injuries while using the presser or sewing foot. Some safety features to look for in a child-friendly sewing machine include:
A slow-speed setting that allows children to sew at a pace they're comfortable with, helping them stay in control and avoid errors due to excessive speed.
Power switches or button locks that can protect curious children from accidental activation.
Stable construction that ensures a safe and successful sewing experience by preventing tipping over or shaking during use.
Teaching Your Child to Sew: Tips and Techniques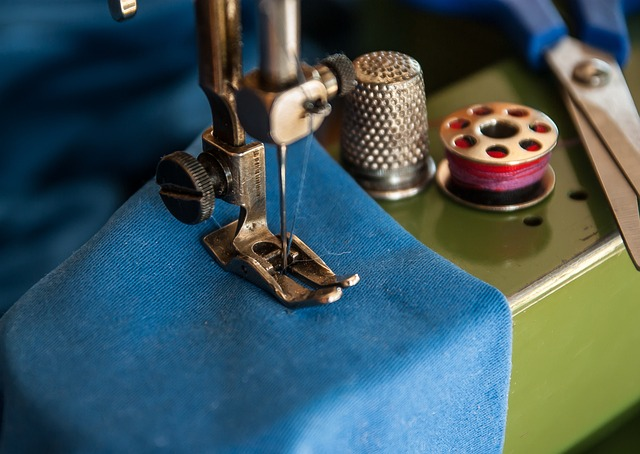 Teaching your child to sew can be a rewarding experience for both of you. To help them improve their sewing skills, try providing age-appropriate projects, offering hands-on learning, and gradually increasing the difficulty for more advanced skills. For instance, consider starting with simple projects like tote bags and pillows for older children, as these can help them build confidence and develop their sewing skills.
As your child progresses, you can introduce more complex projects that challenge their creativity and problem-solving abilities. Remember, patience and encouragement are essential when teaching your child to sew, as they may need time to develop their skills and overcome any obstacles they may encounter along the way.
Different Types of Sewing Machines: Which One is Right for Your Child?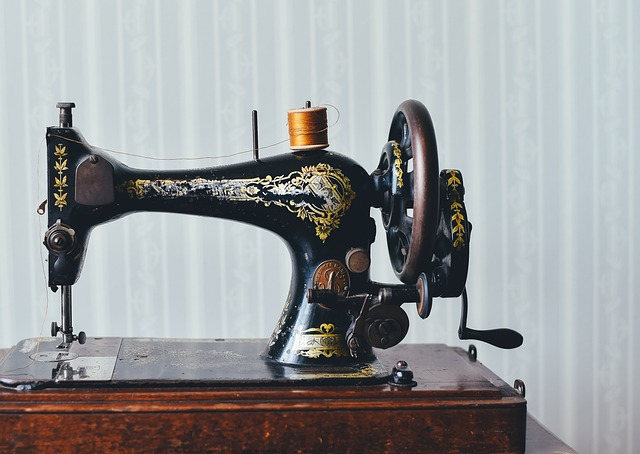 There are various types of sewing machines available, and choosing the right one for your child depends on their needs and interests. Mechanical and computerized options offer a range of complexity and learning possibilities to help children develop their sewing skills. It's essential to consider factors such as:
Ease of use
Safety features
Stitch options
Price
When selecting a sewing machine for kids, it's important to choose the right kid's sewing machine for your child.
For example, mechanical sewing machines might be suitable for children aged 8-10, as it typically has fewer features and is easier to operate. In contrast, a computerized sewing machine may be more suitable for older children or those with more sewing experience, as it offers more advanced features and capabilities.
Ultimately, the best sewing machine for your child is one that meets their needs and allows them to explore their creativity safely and effectively.
The Benefits of Learning to Sew at a Young Age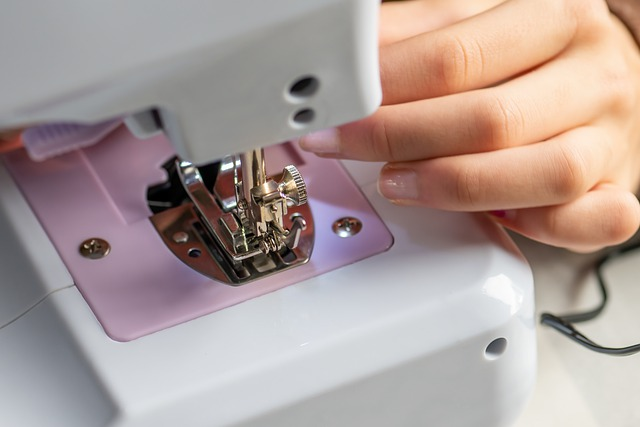 Learning to sew at a young age can have numerous benefits for your child. Here are some of them:
Enhances creativity
Sharpens problem-solving abilities
Boosts self-esteem
Increases independence
Additionally, sewing can be an enjoyable and therapeutic activity, providing your child with a sense of accomplishment and pride in their work. So, why not consider investing in their first sewing machine and helping your child embark on a creative journey that can last a lifetime? Sewing machines don't need to be expensive and provide a life-long skill.
Sewing Machine Maintenance Tips for Kids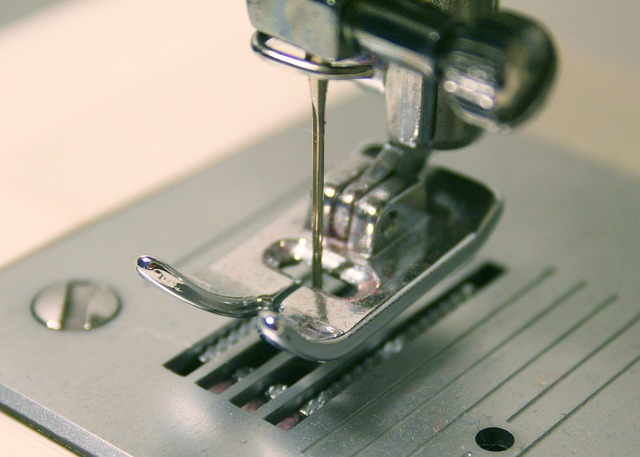 Proper maintenance is crucial to keep your child's sewing machine running smoothly and efficiently. Some essential maintenance tips include keeping the machine clean, using a lint brush to remove debris, and regularly changing needles.
Make sure to turn off the machine and unplug it before using the lint brush to gently brush away any lint or debris. Regularly changing needles ensures that the machine runs efficiently and effectively, avoiding potential damage to the machine and its components.
Budget-friendly Options: Best Bargain Sewing Machines for Kids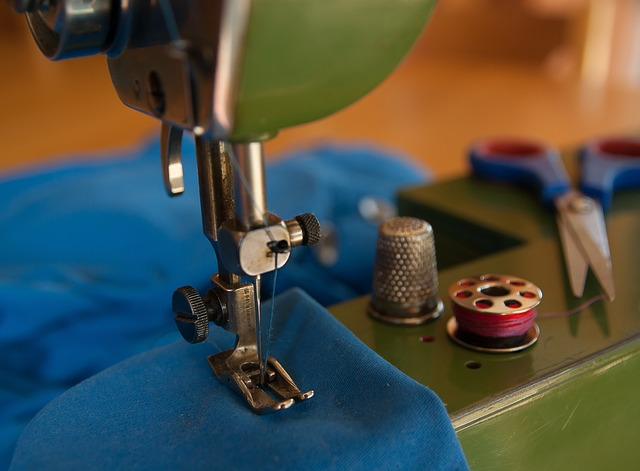 If you're looking for budget-friendly options for kids' sewing machines, consider the Janome Mini Sewing Machine and the KPCB Sewing Machine for beginners. These machines offer affordability without compromising functionality. The Janome Mini Sewing Machine is an excellent choice for quick repairs and repairing tears in children's clothing.
The KPCB Sewing Machine is a great choice for anyone looking for a multi-purpose sewing experience. Supplies such as fabric and zippers are included, making it easier than ever before to make a zipper pouch. With these affordable options, your child can explore their creativity without breaking the bank.
Factors to Consider When Choosing a Sewing Machine for Your Child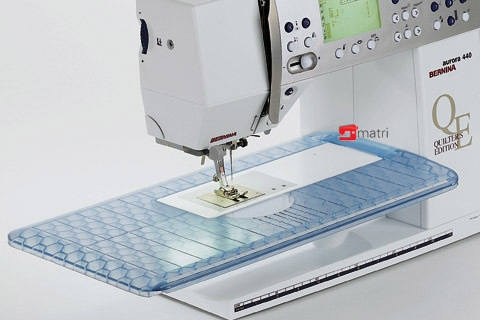 When selecting the perfect sewing machine for your child, it's essential to consider factors such as:
Ease of use
Safety features
Stitch options
Price
Look for machines with hassle-free threading processes and a variety of stitching options, including the straight stitch. Also, ensure that the machine you choose has appropriate safety features, such as finger guards and slow-speed settings.
With the right sewing machine, your child can develop their sewing skills and create memories that will last a lifetime.
Summary
In conclusion, investing in a sewing machine for your child can offer numerous benefits, from developing their creativity to teaching valuable life skills. By considering factors such as safety features, ease of use, stitch options, and price, you can find the perfect sewing machine to suit your child's needs. Whether you opt for a top-of-the-line machine or a budget-friendly option, the most important thing is to provide your child with the opportunity to explore their creativity and build their confidence through sewing.
Frequently Asked Questions
What is the best sewing machine for an 8 year old?
The Brother XM2701 is the perfect lightweight sewing machine for 8 year olds, boasting easy to use functions and features that make it great for beginners and pros alike.
It has a wide range of stitch options, from basic straight stitches to more complex decorative stitches, and it comes with a variety of accessories to help you get started.
The machine is easy to use, with a simple control panel and clear instructions.
Can a 9 year old use a sewing machine?
It is possible for a 9 year old to use a sewing machine with proper supervision and guidance. Experts suggest children can start learning to sew as early as age 4 and be introduced to a sewing machine at age 6, potentially doing unsupervised sewing at age 8.
Are kids sewing machines worth it?
Buying a sewing machine for your child need not be an expensive affair – a basic, easy-to-use machine is enough to get them started. So go for one that fits their requirements and skills.
What safety features are essential for kids' sewing machines?
Safety should be a top priority when sewing with kids, which is why it's essential to look for machines with finger guards, slow-speed settings, easy-to-use controls, and stable construction.
These features will help ensure that kids are safe while they learn to sew and that their projects turn out looking great.
What are some tips for teaching children to sew?
Help your child build sewing confidence by providing age-appropriate projects and offering hands-on learning.
As they progress, increase the difficulty level to develop more advanced skills.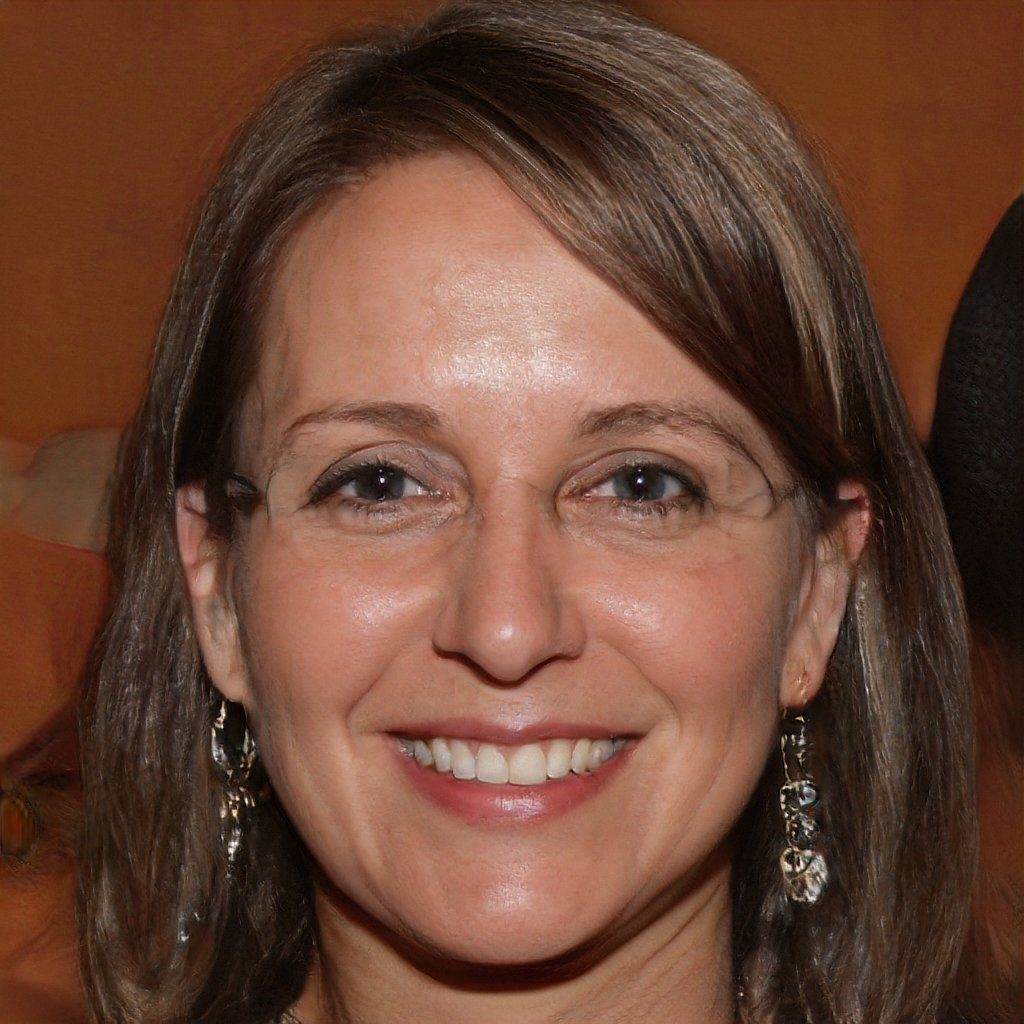 Hello and welcome to my website! My name is Shannon and I have been and avid quilter for over 25 years. My love of quilts came at an early age where I was taught by my grandmother when I was around 12 years old and her patience and love of quilting brought me to where I am today.