It is hard work to find a sewing machine that is suitable for a child. It is easy to simply choose the cheapest and cutest model. However, many of these break down within the first month of use.
If your child is really interested in sewing, it is in your best interest to find him or her a sewing machine that is reliable as well as easy and safe to use.
You may be thinking: "How much do I need to spend?". You would be surprised to know that you can find a really good quality kids sewing machine with all of the basic stitches you need for under $100.
You do not need an expensive sewing machine. There are plenty of good, reliable and inexpensive models out there that would be perfect beginner sewing machine for your child.
Continue below to see a list of good quality kid's sewing machines we recommend today…
Best Kids Sewing Machine in 2022
Brother XM2701 Lightweight Children's Sewing Machine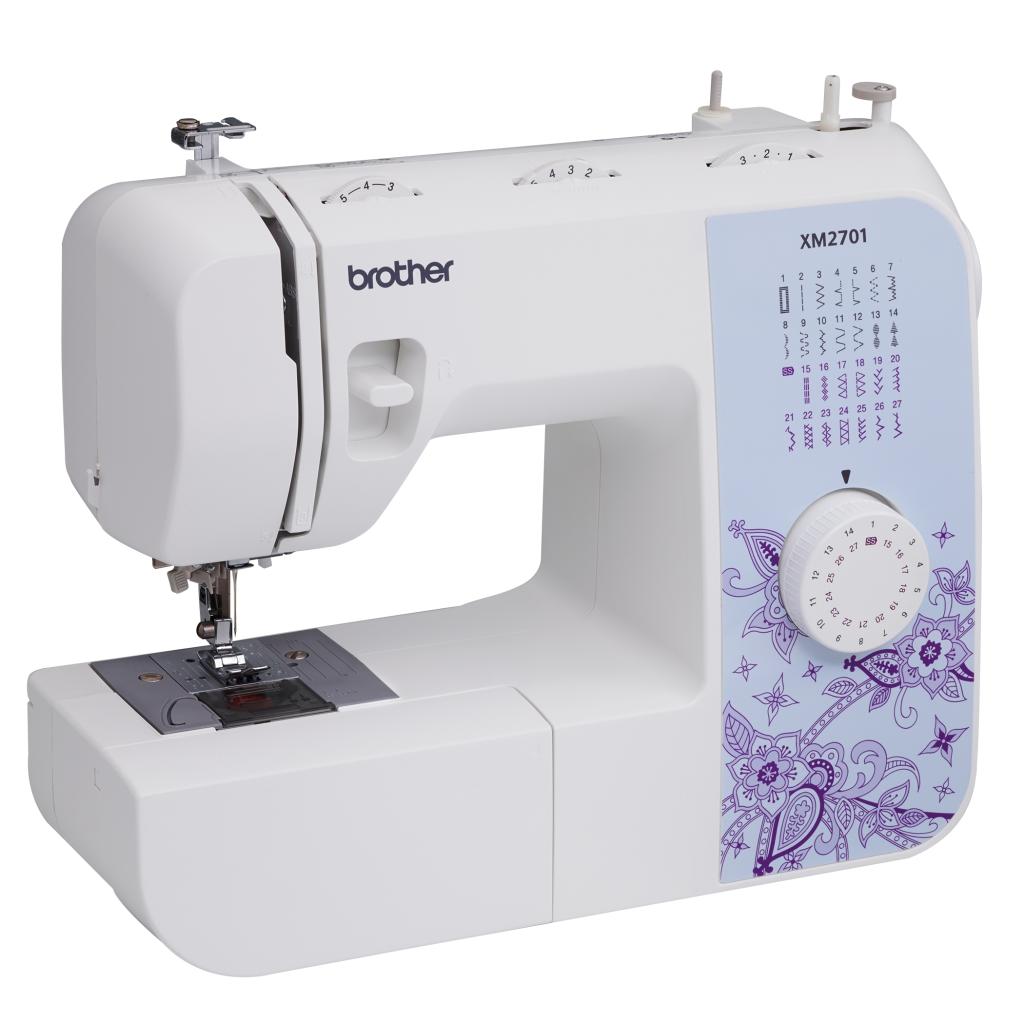 The Brother xm2701 sewing machine fills the gap between a kid and a teenager. This Brother sewing machine is meant for the older child who wants a great beginner machine that has an abundance of features.
Features included:
27 built-in stitches
59 stitch functions
1-step buttonhole
Free arm
Automatic buttonholer
Automatic bobbin winding drop-in system
Lightweight, just 12 pounds
Foot pedal
Darning plate
LED light
Manual and instructional DVD included
25 year limited warranty
The Brother xm2701 sewing machine works perfectly for the mature kid who wants to learn how to sew. It is also suitable for adults for advanced sewing projects thanks to the variety of stitch options available.
Easy to use with advanced features that are a necessity for complex stitch patterns, this is the best entry level choice for children or beginners no matter what age. The led sewing light, 1 step buttonhole, foot pedal and free arm are all nice features to have that aren't on all of the sewing machines on the list.
Pros
Inexpensive and reliable
Many different stitch options
Free arm for quilting
Easy to use
Perfect beginner sewing machine
Excellent sewing machine for kids
Cons
The amount of stitch choices may be confusing
Brother sewing machines are usually great for beginners. This sewing machine isn't any different and is choice as well. The excellent instructional dvd will be a hit with lot of users. This is one of the best sewing machine for kids you can buy today.
Singer 1304 Start Free Arm Sewing Machine
Small, sleek and affordable, the Singer 1304 Start sewing machine is a neutral-color basic sewing machine featuring a white design with blue accents. This is the perfect for tweens, or boys who might not appreciate the color in some of the other kid sewing machines.
Features Included:
Easy stitch selector dial
Lightweight and portable
Easy threading system
Includes 6 built-in stitches
Accessories
Automatic bobbin winder system
Free arm sewing machine
This Singer sewing machine isn't as lightweight as some of the other models on our list (weighing 12.7 pounds), but it's still a great option for your standard seamstress. This model has dimensions of 13″ x 7″ x 11.5″.
Easy threading is offered, with diagrams printed on the right side of the machine. Setup is made simple, and users can quickly adjust between six different stitches along with a 4-step buttonhole that allows you to add buttons to any garment with ease.
Twin needle sewing is provided thanks to the dual spoon pins that make this machine perfect for hemming or decorations.
Everyone will love the free owner's class that's provided to help you learn how to properly thread and set the machine up. You'll also find that this model has a heavy-duty frame and three presser feet, which make it easy to get started.
Preset stitch width and length selections are provided.
I like the lack of length and width adjustments because it allows you to get started quickly without needing to worry about adjusting different settings. The tension is also automatically adjusted for you so that you never have to worry about thread breaking.
Pros
Small and portable sewing machine
Easy stitch selector dial
Preset stitch length and width
Easy to use
Excellent beginner sewing machine
Cons
Can tip with heavier projects
I highly recommend this machine for beginners or kids who want to get a feel for sewing and don't need to be overburdened with a slew of different features. This is one of the best kids sewing machines you can buy today.
Singer Tradition 2277 Tradition
If you want a powerful machine that's also great for kids, it's going to be the Singer Tradition 2277. This model is feature-rich, yet it's one of the best sewing machines for beginners. I don't know that I would recommend this model to children as young as 5, but I can definitely see tweens and teens using it.
Features included:
23 built-in stitches including 19 decorative stitches
Automatic needle threader
Removable free arm
One-step buttonhole
Heavy-duty metal frame
High presser foot lift
Automatic reverse sewing option
An ideal choice for entry-level users, this sewing machine comes with a 25-year limited warranty and more than enough features for teens to master sewing on the 2277. The model has a built-in needle threader to eliminate the need to painstakingly thread a needle.
Pros
Long warranty to protect investment
Speed control dial
Automatic reverse sewing option
23 stitch options
Easy to use
Cons
Too many options for a younger child
You'll also have a dust cover included and a variety of presser feet are included. A quilting guide, needles, caps, bobbins, spools and other sewing accessories are included, too.
For a new beginner, and early teens onward, the Tradition 2277 sewing machine is a great kid friendly choice and a perfect sewing machine for children of all ages.
Janome Arctic Crystal Sewing Machine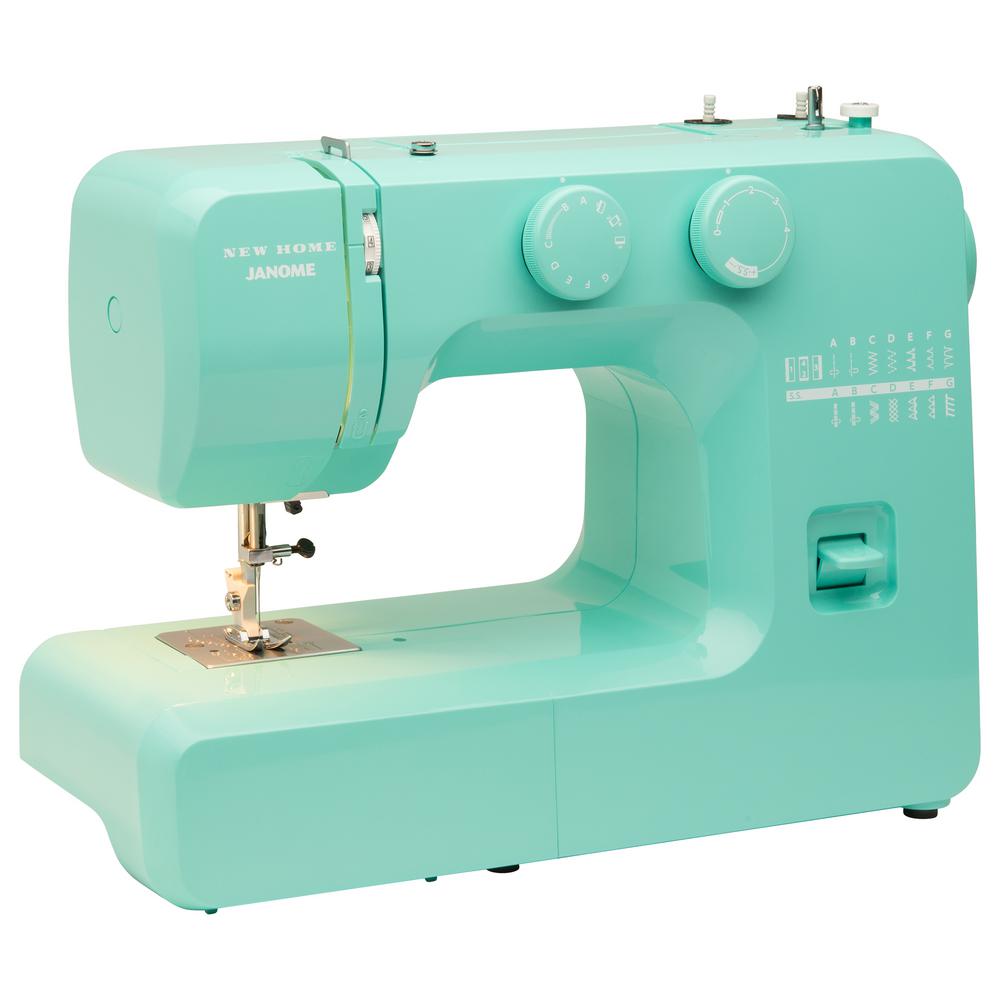 Janome's Arctic Crystal sewing machine is made from aluminum, which is best for a light yet durable machine. Ideal for children, the Arctic Crystal has all of the features kids need to get started on their first project:
Front Loading Automatic Bobbin Winder System
Adjustable Stitch Length and ZigZag Width
3-piece feed dog
Heavy Duty Interior Metal Frame
15 built-in stitches
Stitch length adjustments
Extra-High Presser Foot Lift
Snap-on presser sewing feet (4 included)
Maximum Stitch Speed: 800 stitches per minute
Durable, easy to use and offering just the right number of features, the Janome Arctic Crystal has the potential to grow with them as they learn more about the craft. Cute in design, the 15 stitches and an automatic needle threader offer all of the essentials needed to make high-quality clothes.
On the Janome Arctic Crystal mechanical sewing machine, the stitch length can be adjusted, and you can even make buttonholes in just four easy steps.
Pros
Metal frame is durable
15 stitches for all sewing project needs
Automatic needle threader
4 step buttonhole
Stitch length can be adjusted
Portable
Excellent reviews
Cons
The Janome Arctic Crystal doesn't come with a cover, so the interior of the machine can attract dust and debris. Aside from this small complaint, the cute design and stitch options will provide years of use. If you have a girl, she will love it.
In our opinion, we feel that the Janome Arctic Crystal is an excellention choice because of it's durability and features.
Brother CS6000i Computerized Sewing Machine
Brother's CS6000i computerized sewing and quilting machine is a step up from the 3232, and it's ideal for intermediate sewers of all ages. If you want to buy a sewing machine that children and adults will enjoy, this is it. It's been an Editor's Choice for years.
Feature-rich, this model offers:
60 built-in stitch options
7 buttonhole styles
Stitch width and length settings
LCD control display
Jam-resistant design
Drop-in bobbin option
Accessories
Push button start/stop/reverse & speed control
LED light illuminated work area
Removable free arm
Automatic needle threading
The CS6000i is the right choice machine for teens and adults. What's great about this machine is that it can be used for quilting, and there are 20 decorative stitches for non-clothing projects, too.
A built-in free arm allows for more complex projects, such as cuffs and sleeves.
Speeds are controlled with the push of a dial, which is perfect for kids that often have difficulty properly controlling foot control speeds. With easy threading and an automatic needle threader and drop-in bobbin you will be able to start your next project much faster with the Brother CS6000i.
Pros
Easy sewing speed control slider allows for consistent stitching speeds
Ample built-in stitches for all sewing projects
Will last for years without any issues
Outstanding reviews
Best machine for easy set-up and time saving
Cons
Requires frequent cleaning
The CS6000i requires a lot of cleaning. With the small nooks and crannies, it can be difficult to clean the unit thoroughly. Most likely an adult will be needed to keep this machine at it's optimal condition. Aside from this one minor complaint, the CS6000i is a sewing machine that can handle kid and adult projects with ease.
It also has advanced features to allow intermediate sewers to enhance their skills. This one is not just a sewing machine for children as this is something they can grow into as they learn to sew. With amazing online reviews and the Editor's Choice award, the Brother CS6000i sewing machine is one of the best all-round machines you can buy today.
We love this machine. Brother sewing machines are popular for crafters who are just starting out. You can see our full review and rating of this sewing machine here.
Donyer Portable Mini Sewing Machine
The Donyer Portable Mini is a machine that is specifically designed for kids. Compact in size, this model helps improve a child's imagination and offers hands-on sewing skills at an inexpensive price.
And it's a feature-rich machine that includes:
2 speed control options
12 stitch option selector dial
Built-in needle threader guide
Adjustable stitch length and width
Free-arm
Lightweight and portable
Thread cutter
Accessory storage area
We recommend reading the instruction manual before use. Designed to be a machine for a child, you'll enjoy high-quality sewing for projects of all types, including jeans. Low speeds are also offered to help kids as young as five years old sew their next project.
A foot control and a push button control are offered. These double controls allow kids to sew with either their foot or hand.
Pros
Speed options for kids of all ages
Double switch stitch control
Portable design can be carried anywhere
Cons
Lacks the power of a regular machine
The Donyer is designed for children, and there are a lot of buyers that expect to purchase this low-priced model and have a professional machine. You'll be disappointed if this is your intent. This sewing machine is meant to help them learn how to sew with key features and ease-of-use.
And when it comes to young ones, this is one of the best inexpensive sewing machines for kids on the market.
Shendian Mini Sewing Machine
Shendian's mini sewing machine is another lightweight, easy-to-use model that is the ideal choice for younger kids. Affordable in price, this model features:
12 stitch option types
Low and high speeds
Portable, lightweight design
Stitch selector dial
Thread tension control
Stitch length adjustments
Battery-powered options
Quick-change presser feet
Meditool's model allows you to plug the unit into an electrical outlet, or you have the option to also power the unit with batteries. This is a truly, portable sewing machine that includes the 12 most popular stitches to handle most projects.
Low and high speeds are ideal for anyone who is just learning to sew.
Slower speeds are the right option for kids under 10 because it helps them control their fabric.
Thread tension and stitch length can also be adjusted, so as a seamstress progresses to more difficult projects, they'll be able to confidently use the Meditool.
Pros
Battery-operated option for portability
12 stitch options provide ample stitch choices
Speed options work well for younger children
Cons
Thread often needs to be put back on when the machine is started
A small complaint that some users have is that the unit needs to be rethreaded when you shut it off and turn it back on. But it's a random complaint that a lot of users never mention. Aside from this, the Meditool offers a great kid-friendly sewing machine that is durable and provides just the right number of features for kids and adults alike.
NEX Sewing Machine Free-Arm Crafting Mending Machine
NEX offers a sewing machine for children that comes with an adorable, kid-friendly look. White and pink features are seen in the machine's visual design, and it's lightweight construction makes this the ideal choice in portability.
Great for beginners, this machine still packs a lot of power in a small machine, offering:
12 built-in stitches
Double threading and speed options
Operates off DC 6V or battery
Forward and reverse options
Two-speed design
Light weight
NEX's portable design includes a carry handle, and small dimensions of 10.6″ x 4.7″ x 9." With a weight of just six pounds, this machine is user-friendly – even for kids. The right choice for DIY sewing, this small, sleek machine can do it all with hems, button-holing and other advanced sewing made simple with the FHSM-505.
Thickness can go as high as 2.5mm, allowing the user to quickly sew through six layers of denim with ease. Stitch length is adjustable, and there's a flat-bed that allows for maximum adjustability.
This ABS+Metal model includes everything you need to get started sewing, including:
Foot controller
Thread spools
Bobbins
Needle threader
Extra needles
Kids and tweens will find this machine to be robust yet intuitive. You'll love this machine's low noise production and easy-carry handle that allows for the utmost in portability. This model is even ideal for the on-the-go seamstress who must make quick adjustments to garments.
Pros
Small and portable
Inexpensive
Can run on battery power
Cons
Some users have reported issues with this machine
I am very happy with this model, and my niece loves the look and ease-of-use, too. When teaching a child how to sew for the first time, a minimalistic sewing machine that's lightweight is a great option.
Best Sewing Machine For Kids Comparison Chart
| Model | # of Stitches | Computerized | Price | More Information |
| --- | --- | --- | --- | --- |
| Janome Arctic Crystal | 15 | No | $$ | |
| Brother XM2701 | 27 | No | $$ | |
| Singer 1304 | 6 | No | $ | |
| Singer Tradition 2277 | 19 | No | $ | |
| Brother CS6000i | 60 | Yes | $$ | |
| Donyer Mini Sewing Machine | 12 | No | $ | |
| Shendian Mini Sewing Machine | 12 | No | $ | |
| NEX Sewing Machine | 12 | No | $ | |
Many children start out stitching by hand with simple project they purchased in a store. Once they have mastered hand stitching, they will likely want to learn more. This will almost certainly lead to your sewing machine.
While each sewing machine basically does the same thing, this doesn't mean every model is a suitable sewing machine for a child.
We've done the hard work and chose eight of the best sewing machine models that have kid-friendly features. Most of the ones we recommend are mechanical sewing machines because they are easier to learn.
What are the Benefits and Why Should Your Child Learn to Sew?
Being creative while working with their hands is a great way to expand your child's mind. With all of the technology they are bombarded with today, sewing can give them a sense of peace and pride. Being able to express themselves while creating their own crafts is something most children will be thrilled with.
Sewing is an artform that boosts confidence, creativity and independence. It is also a great way to meet and make new friends. Putting together a weekly sewing group is simple and a lot of fun.
What Features Should I Look for in a Good Kid's Sewing Machine?
Kids need a simple beginner sewing machine that is easy to use and reliable without compromising safety. If you gave a child a computerized sewing machine, you'll probably find that these models are simply too complex and overwhelming for the average child sewing for the fist time.
You want the best machine for kids allows a child to easily develop their skills without overwhelming them.
A few key areas to consider are:
Feet: The presser feet will either snap on or attach with a screw. For kids, you want feet that attach with a screw so that the feet stay in place. Many have sewn through their own clothing or fingers because of snap off feet.
Foot Pedal: Some children, especially younger sewers, will have a difficult time using a standard foot pedal. If this is an issue for your child, I highly recommend using a push-button model that provides a consistent stitch speed.
Speed: When using a push-button model, you'll want a machine that has a consistent speed. This will allow for garments to be made with precision and won't take away from the control that is lost when not using a foot pedal.
Weight: Depending on the child's age and size, the weight of the machine is a major consideration. Dropping a 15 pound machine on his or her foot will cause far more damage than dropping a 5 pound machine. It is best to get a lighter machine.
Warranty: Kids have a way of breaking even the most durable equipment. Safeguarding your investment with a warranty is a wise choice.
When choosing a sewing machine for a beginner, you should look for many of the same features you look for in an adult sewing machine.
Sturdy and well-built
Simple function
Easy use
You'll find plenty of "kids" sewing machines on the market, but most of these are toy machines that aren't worth buying. Toy machines attract your child's eye because they're brightly colored and contain cartoon characters, but they're cheaply made.
One of the biggest complaints about toy sewing machines is that their stitches are weak and easily come apart.
Ultimately, it's best to buy a "real" sewing machine with a compact size and simple, basic functions.
It is best to prioritize quality, safety features and durability. Cheap machines are flimsy, unreliable and unsafe. Look for machines that have important safety features, like finger guards to protect those little fingers. If you can't find a machine with a finger guard (many don't come with them), you can usually find one that will fit your machine online or in a craft store.
There's no need to buy your child a heavy duty sewing machine with 100+ stitches, an LED screen and embroidery function. Right now, your child is learning and really only needs a machine with the most basic of functions. Most of us only use a handful of stitches for most of our projects anyway. There's no need to overwhelm your child with all of these features and stitches that may never be used.
Also, choosing a basic, simple machine also means that it will be easier for your child to use. It it's too complicated to thread the machine and get a project ready, your child will quickly lose interest in sewing. Features like an automatic needle threader will make life easier. Also, consider how easy it will be to load bobbins into the machine, and whether your child will be able to use the foot pedal.
Starting at a Young Age
The art of sewing is starting to become lost with younger generations. Kids that start sewing are learning a life skill. This skill will allow them the creative freedom to sew their own clothes or even make an outfit for their favorite pet.
How young can a child start?
I have seen children start at the age of 3. While they may not be the world's best seamstress at this point, they will start developing basic skills, exploring their creative side and gaining confidence. Once they gain some experience they can advance to difficult stitch patterns quickly. There are also a lot of great books for beginners that start slow and build their skills quickly and are a lot of fun.
Choosing a smaller machine for a child is ideal because they are usually:
Considerably lighter
Less Expensive
Easier to learn the basics
Come with kid-friendly safety features
More safe to use
Kids that learn to sew at a young age will have a greater respect for the art and will understand the safety measures needed. I have found that kids that start earlier in life learn to protect their fingers from the presser foot and have an overall higher level of safety than a kid that started at an old age.
Also, the earlier someone starts, the more time they will have to enhance their skills and gain confidence.
How Much Should I Spend on a Sewing Machine for a Child?
The best sewing machine for a child is:
Sewing machines for kids don't need all of the bells and whistles you find on high-end machines. Therefore, you can expect to spend less on your child's sewing machine. But that doesn't mean that you should simply buy the cheapest machine you can find. Remember, you want a quality machine that's durable and built to last.
You can find suitable sewing machines for kids as cheap as $50. These may be perfectly fine for a few years of use. If you're on a tight budget, you can usually find a very basic model from a well-known brand, like Singer or Brother sewing machine, in this price range, especially if there's a sale going on. They may not be able to sew through multiple layers of fabric, but that usually isn't a concern at this age.
If you have the budget, we'd recommend choosing a machine in the $80-$120 price range. You can normally find quality machines from well-known brands in this price range, and they usually have some of the extra features – like automatic threaders – that your child will love.
There's really no reason to spend any more money than $120-$150 on a sewing machine, especially if your child is new to sewing. You may spend more money on an upgraded sewing machine after a few years of practice and use, but until then, stick with a basic, quality sewing machine.
6 Tips to Improve Your Child's Sewing Skills
Whenever a child shows interest in crafting, especially sewing, it's important to encourage and nurture that interest without overwhelming the child. The last thing you want is for your child to feel frustrated or worse – bored – about sewing.
The way in which you teach your child can make or break the experience.
Try these six tips to improve your child's sewing skills.
1. Choose Projects that Match Their Abilities
Sewing should be fun. Choosing projects that are too difficult or beyond your child's abilities will only set everyone up for failure. You can't run before you walk, so choose projects that match your child's abilities.
When kids can reach their goals with relative ease, they gain satisfaction and motivation to keep moving forward.
Here are some general guidelines for teaching each age group:
2-4 years of age: Yarn and shoelaces can be used to lace through beads or hole-punched cards. This is to ensure their safety while they improve their skills.
5-9 years of age: Kids can learn hand-sewing basics like standard stitch practice with needles and fabric.
10-13 years of age: Older children can work on beginner-level projects using sewing machines and patterns. Projects can include tote bags or pillows.
13+ years of age: Teens can learn basic tailoring techniques, like making alterations, for real-world skills. They can also work on more advanced sewing projects, like garments.
2. Play Off Their Interests
The goal is to keep children interested in sewing. The best way to do this is by playing off their interests. You can create fun projects that inspire and motivate your child. Inspiration leads to excitement, which gives kids the motivation to finish the project.
Depending on your child's age group and abilities, you can let them choose their supplies, such as the fabric. Children can choose fabrics with their favorite characters or colors, and even work with fun textiles, like faux fur and velvet.
3. Provide Step-by-Step Guides for Projects
When creating sewing lessons and projects for your child, find ways to help them best master skills in small steps. Covering too many ideas at once will only overwhelm and frustrate your child. It will also make it more difficult to retain key details and lessons. It's best to keep it simple at first.
For younger children, sewing projects are best to be completed in 1-2 hours. An older child may have an easier time completing a larger project over the course of several sessions. Use your judgement as your guide.
When creating sewing projects, make sure that you provide step-by-step instructions that are easy for your little one to follow.
For example, you can provide lessons with:
Photographed or drawn pictures of each step
Checkboxes that can be marked as each step is completed
Organized boxes that contain only the supplies needed for the sewing project
4. Turn Mistakes into Lessons
When children are learning how to sew, they will undoubtedly make mistakes. These mistakes are important lessons that will help your child improve his or her sewing skills.
Use these mistakes as teaching opportunities. This is the best way for them to improve their sewing skills.
Take a moment to talk about what may have led to the mistake. Perhaps your child was working too fast or didn't understand the instructions. Understanding the cause of the mistake can help prevent it from happening again in the future.
It's also important to remind your child that mistakes happen to even the most experienced of people.
5. Fill the Bookshelf
Books are great resources for someone who is just starting out. They offer project inspiration, and also provide detailed instructions on how to complete these sewing projects. Your child will pick up and master new skills while creating new and fun projects.
Books are no substitute for the hands-on lessons you'll provide, but they can be great for older children who have some experience and want to work more independently. Go here to see a list of the best sewing books we recommend for kids and beginners.
6. Work with Your Child's Imagination
Give your children creative freedom. Let them dream, plan and create. Let them use your fabric scraps to create tiny pillows or bags – or whatever they want. By encouraging children to harness their creativity, you're giving them the freedom to try new ideas and techniques without fear.
Remember that not every sewing project has to have a purpose or last forever. The key is to create lessons that will ultimately build your little one's skills over time. Just have fun with it and enjoy the process.
Final Thoughts
All five of these sewing machines are a great option when looking for suitable sewing machines for kids. The main difference you'll find is that the Donyer and Sheridan are more affordable than the other sewing machines listed. However, you will sacrifice advanced features that may be needed as your child gains more experience. They are still great little sewing machines for kids to start with and won't cost you an arm and a leg. If your child is a bit older when they start sewing, then the Janome Arctic Crystal, Brother XM2701 or Singer Start may be more desirable kids sewing machine.
We are glad you are interested in getting your child into sewing. It is a life skill that allows every kid to have endless hours of fun away from the television. We hope our list of the best sewing machines for kids was helpful.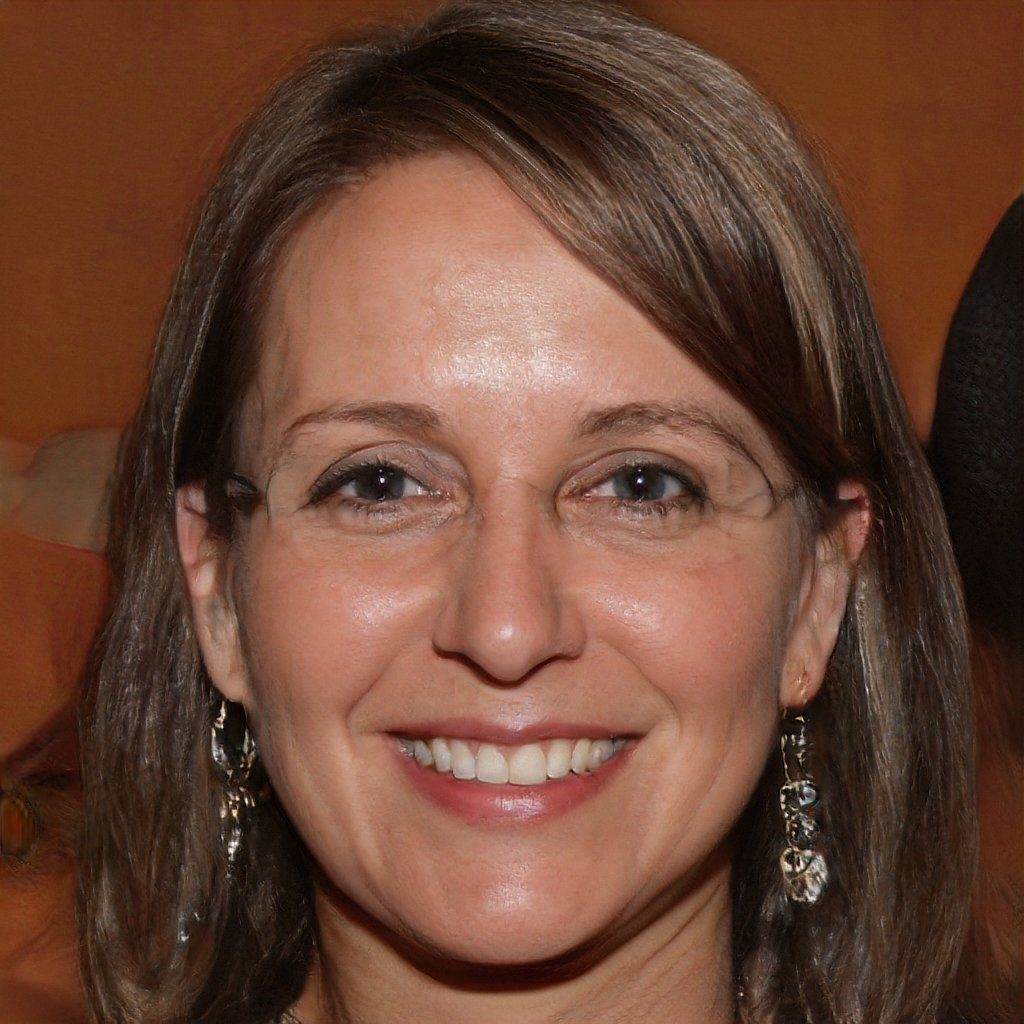 Hello and welcome to my site! My name is Shannon and I have been and avid quilter for over 20 years. My love of quilts came at an early age from my grandmother. I am a mother of 2 and lives in the US with her loving husband.