Brother's Strong and Tough Serger, model ST4031HD, is a heavy-duty serger that has the power to tackle the heavy-duty jobs that a regular sewing machine can't handle. When working on multiple layer projects, denim or other thick material, the ST4031HD performs the best.
Highly rated and reviewed, the Brother ST4031HD is filled with features to make quick work of any project.
Brother ST4031HD Features and Specs
3 and 4 thread options
Heavy-duty metal frame
High durability frame
Large extension table
Standard foot
Blind stitch foot
Gathering foot
1,300 stitches per minute
Metal thread stand
Trim trap
Feed ratio of 0.7 to 2.0
Color-coded threading guides
Easy stitch width control
Brother ST4031HD Serger Review
Like the Brother 1034d, this one is easy to use so you can get your project started as quickly as possible. As a leader in the sewing industry, Brother's ST4031HD comes with the following items in the box to get you started:
Wide table to tackle heavy-duty projects with ease
4-piece needle set to offer versatility with your projects
4 thread spools
4 spool caps
4 thread nets
Foot control
Dust cover to keep all of your components dust-free
Trim trap that collects all of your excess trim
3 feet options: blind, gathering and standard
You'll even receive any tools that you may need during your ownership. And Brother also knows that people learn better visually. The company has included an instructional DVD in the box that allows you to quickly learn how to use your new serger.
It's these little intricacies that make the ST4031HD easy and fun to use.
But don't confuse easy and fun for a low-quality serger. This model is anything but low-quality. Brother has made the unit with the highest quality metal, so you can be sure that it will last years, maybe even decades, without breaking in the process.
Quick Look at the Quality of the ST4031HD
Quality and performance is what Brother is known for in the sewing industry. The company's ST4031HD unit has two main build features that guarantee this model's quality:
Heavy duty metal frame. Brother has incorporated a heavy-duty frame into the model's design. The interior metal frame is strong and heavy for two reasons. One: the strength ensures that the serger can withstand heavy use. Two: the weight of the frame keeps the serger stable and in place. When working at high speeds, the frame remains stable so that your project comes out perfect.
High durability blade. The blades on the Brother ST4031HD are made from durable carbon steel. Smooth, clean edges are quickly cut through thick fabrics to offer precision sewing.
You'll also enjoy a metal thread stand. The stand is also made of solid metal to offer longevity and durability. The stand helps the thread properly feed up and off of the spools for faster sewing.
Thread Capabilities and Controls
Sergers are designed to tackle heavy fabric projects, and this means:
All of the heavy fabrics that sewing machines struggle with, the ST4031HD works through quickly and efficiently. Professional finishes and cuts are made quickly.
And when it comes time to thread your serger, you'll find that there is a color-coded format that's easy to follow. The color-coded guide is printed on the machine to allow you to easily visualize where each thread is to be placed.
Trouble-free threading is what Brother envisioned with the guides.
You'll never need to pull out an instruction manual or your instructional DVD to properly thread this serger. You'll also find that Brother has incorporated a 3 or 4 thread option. Flexible and versatile, the three or four thread option allows for a strong overlock seam.
The idea is that you'll use:
4 threads for a strong overlock seam on woven material
3 threads also create an overlock seam on knits or suits
Using your foot control, you can reach speeds of up to 1,300 stitches per minute. Slower speeds add more comfort for inexperienced users, while faster speeds make projects move along faster for experienced users.
The extension table also allows for a larger surface to help hold and guide your material.
There is a free arm, although it's not noted in the project description. A free arm allows you to easily manipulate fabric, which is ideal for cuffs and collars as well as curved pieces that need more manipulation.
Two additional refinements are offered:
Differential feed controls allow for feed dog movement adjustments that range from 0.7 to 2.0 feed ratios. Adjusting the differential feed allows for versatility, even stitching and smooth finishes.
Stitch width controls are also available. A simple knob allows you to adjust the stitch width between 3/16″ and 9/32″. Proper adjustments allow you to create a serged seam that lies flat.
When you're all done using the unit, you can put the dust cover on it and call it a day. The cover will protect the internal components from dust so that they can move freely even after long periods of being stored.
Pros
3 and 4 thread options
Threading guides with color
Metal frame and components
Differential and width adjustment options
Cons
Elastic threads are not recommended
The one con is that the company doesn't recommend using elastic threads with the ST4031HD. But aside from this one complaint, it's a great serger that has the power and precision to make seam and overcast with ease.
Well-made, the machine's weight keeps it perfectly in place even when stitching at 1,300 stitches per minute. You'll be able to sew quickly through faux leather, denim and other materials.
And the instructional DVD helps you familiarize yourself with your serger quickly.
You won't need to spend hours flipping through an instruction manual, although you can if you prefer to read the instructions.
I recommend watching the entire DVD so that you can know the ins and outs of your machine before progressing through your project. All you need are a few sessions to make sense of the unit and its features.
Click here to view pricing and availability of the Brother ST4031HD Strong and Tough serger.
Other Serger Sewing Machine Options
There are a lot of great serger sewing machines out there at many differet price points. If you want to see other serger sewing machines that we recommend you can see our comprehensive review here: https://www.quiltersreview.com/best-serger-sewing-machine/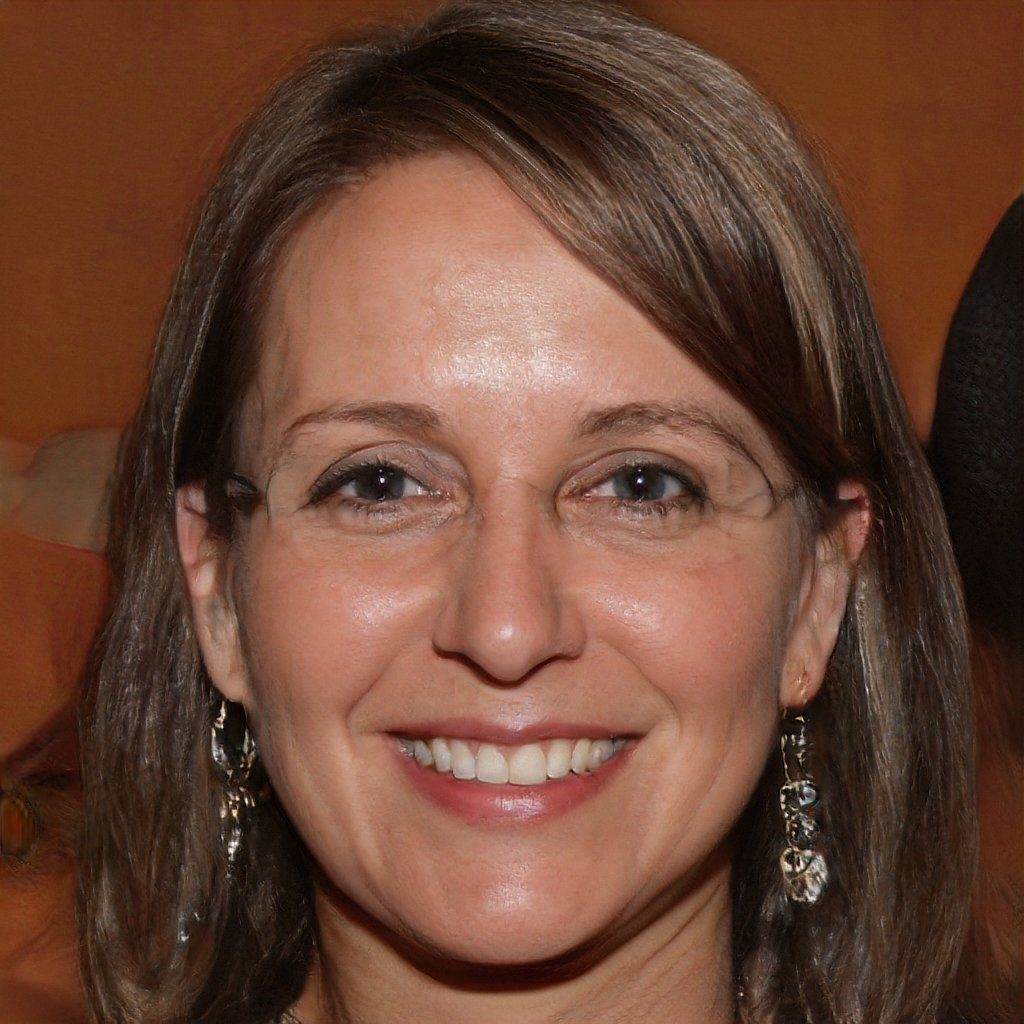 Hello and welcome to my website! My name is Shannon and I have been and avid quilter for over 25 years. My love of quilts came at an early age where I was taught by my grandmother when I was around 12 years old and her patience and love of quilting brought me to where I am today.