Whether you're a quilter, seamstress, crafter or all of the above, you need an iron. Really, every home should have an iron, but it's even more important to have a good iron when you work with fabrics regularly.
There are lots of irons to choose from, but we've really grown fond of cordless models. Why fuss with cords when you don't have to? A cordless iron gives you the freedom to iron anywhere you please without worrying about moving cords and having to be near an outlet. Which model is the best cordless iron? Continue to our cordless steam iron reviews below where we will share our top picks.
Best Cordless Iron Reviews
If you've ever ironed large pieces of fabric you know how difficult it can be with a corded iron. Having to accommodate a cord can be a real pain. These cordless irons are perfect if you want more freedom while you work on your fabric. I hope these cordless iron reviews help you make your decision.
1. Panasonic PAN-NI-WL600 Cordless Iron
The PAN-NI-WL600 cordless steam iron features an ergonomic, sleek design that allows for natural movement in any direction. We feel like this is the best cordless iron because it offers so many convenient features, such as:
Anti-Drip System: A water seal inside of the iron protects fabrics from water spotting.
Electronic Temperature Control: The touch system allows to you select the desired temperature with ease.
Auto Shut-Off: An electronic sensor automatically turns off the iron after 10 minutes if left on the base.
Vertical Steam: Direct a burst of steam at hanging garments with the press of a button.
Stay Clean Vents: The anti-calcium system prevents clogs in the steam vents.
The PAN-NI-WL600 also offers an adjustable steam function, so you can choose the right level for your garment. You also have the option of steam or dry ironing.
The Jet-of-Stream function pushes out a powerful burst of steam to remove those stubborn wrinkles in garments. The burst of steam also helps clean out the soleplate vents.
For extra-stubborn wrinkles, there's a spray mist function that directs extra moisture in the spots where you need it most.
The PAN-NI-WL600 has a curved stainless-steel soleplate and a detachable water tank for added convenience.
There's even a heat-resistant carrying case that makes it easy to store and charge your iron when not in use.
The PAN-NI-WL600 is a great option for quilters and crafters of all levels. With a weight of just 4.4 pounds, it's easy to pull out this iron whenever you need it.
Learn more about the PAN-NI-WL600 cordless iron
2. Panasonic Ceramic Cordless Steam Iron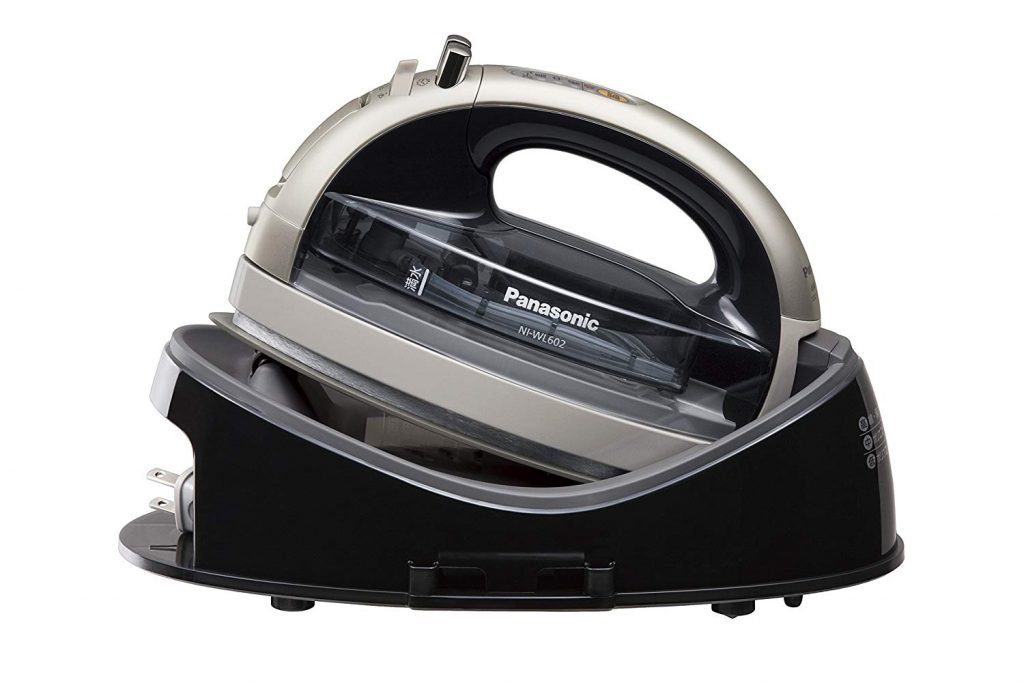 Panasonic's Ceramic cordless iron offers a more expansive surface area, which makes this iron great for large fabrics, like tablecloths, curtains and quilts.
Panasonic's Ceramic cordless iron offers a more expansive surface area, which makes this iron great for large fabrics, like tablecloths, curtains and quilts.
As its name suggests, this iron has a ceramic soleplate. What's great about ceramic is that it's scratch-resistant. There's no need to worry about scuffing up the soleplate when ironing over buttons and zippers. The ceramic surface also prevents the creation of static electricity, which is common when ironing synthetics with stainless-steel and other metal soleplates.
This ceramic iron also offers an impressive list of features:
Adjustable Steam: High, low and dry steam output for all fabric needs.
Vertical Steam: With the push of a button, direct a burst of steam at hanging fabrics.
Jet of Steam: Removes stubborn wrinkles while cleaning the soleplate vents.
Spray Mist: Direct extra moisture at extra-stubborn wrinkles with the push of a button.
Electronic Temperature Control: Indicator lights let you know the temperature settings. Electronic system maintains selected temperature.
Anti-Calcium System: Prevents clogs in steam vents by reducing sediment build-up.
Anti-Drip System: A water seal inside of the iron protects your fabrics from water spotting.
Automatic Shut-Off: The iron automatically shuts off after sitting idle on the base for 10 minutes.
The double-point design makes it easy to handle tight spots, like cuffs and collars. You can also iron in any direction, so you get done more quickly.
The detachable water tank makes it so easy to fill and empty. There's also a cord reel on the charging base, so everything is neat and tidy when you store your iron away.
Like the previous model, this one comes with a heat-resistant case for neat, organized storage in between uses. This model is ideal for people who iron frequently, so if you're a serious crafter or quilter, this iron has the lasting power you need.
Learn more about the Panasonic Ceramic cordless iron.
3. Sunbeam Versa Glide Cordless Iron
Sunbeam's Versa Glide iron gives you the option of corded or cordless operation. Lightweight and leak-free, this hybrid iron has a convenient self-cleaning function as well as a 30-minute automatic shut-off feature.
The 1,500-watt Versa Glide offers a wide range of features, including:
Recharge and Reheat: The Versa Glide's base allows for recharging and reheating the iron to its set temperature. The base is compact, too, which makes it easy to store in a closet or cabinet.
Stainless Steel Soleplate: Smooth stainless steel soleplates glide over garments.
Steam and Mist Functions: The Versa Glide has a steam shot function for removing wrinkles on hanging garments/drapes and flat surfaces. There's also a spray mist function to remove stubborn wrinkles.
Adjustable Steam Levels: Choose a steam level that's right for your fabric – high, medium and no steam.
The Versa Glide also has an anti-drip system to prevent leaks and an anti-calcification design to prevent vent clogs. Each time you use the steam shot function, you clean out the iron's vents and prevent build-up.
The 10-foot cord makes it easy and convenient to recharge the iron when needed. Weighing just 3.65 pounds, this iron is lightweight and comfortable to hold. The water tank isn't detachable, but it is still relatively easy to fill without making a mess.
The Versa Glide has an impressive list of features, especially given its budget-friendly price. The only minor complaint we had was the iron does not hold its temperature when using it in cordless mode. Once you remove the iron from the base, it starts cooling down, presumably to save on battery life.
With that said, you have the option of using the iron in corded mode (attached to the base) if you want continuous heat.
If you have a lot of garments or fabrics to press, then the cordless function may not be a good fit for you. Otherwise, this model has nearly all of the functions and features of high-end cordless irons.
Learn more about the Sunbeam Versa Glide.
You can find our reviews of corded quilting irons here: https://www.quiltersreview.com/best-quilting-iron/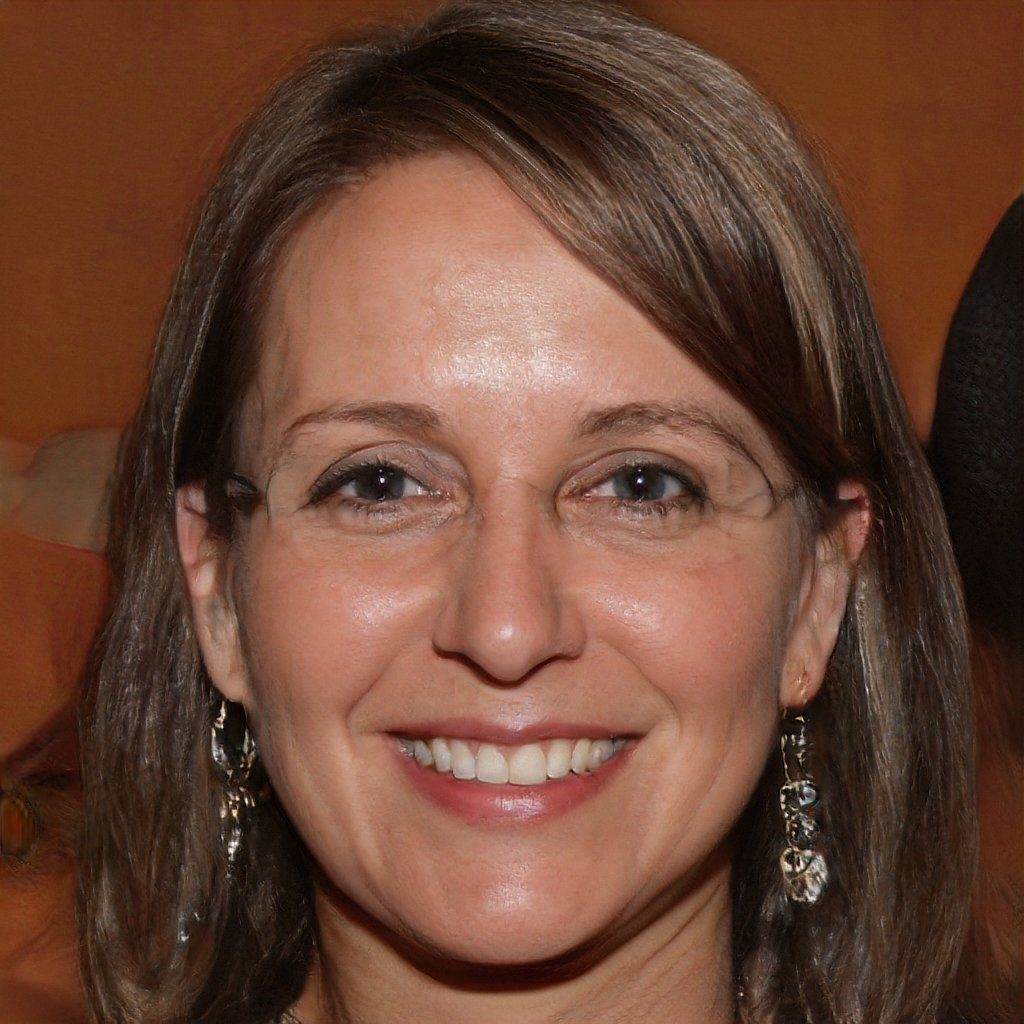 Hello and welcome to my website! My name is Shannon and I have been and avid quilter for over 25 years. My love of quilts came at an early age where I was taught by my grandmother when I was around 12 years old and her patience and love of quilting brought me to where I am today.