A coverstitch machine will take your sewing projects from "that looks homemade" to "did you buy that in the store?" If you're looking to achieve a professional finish, a coverstitch machine is an absolute must-have.
But just like with any other machine, some brands and models are better than others. Like the Skyline S3 we recently reviewed here, Janome's Cover Pro CPX1000 is a great choice for home users who want to take their sewing projects to the next level.
Cover Pro CPX1000 Features
Includes Janome's Seam Tightening System
Free arm configurations
Wide trip cover hem
Stitch width: 6mm-3mm
4″ x 5.5″ bed space
Stitch length: 1mm-4mm
Sewing speed of up to 1,000 spm
5-2.25 differential feed ratio
Bonus bundle included with: needles, seam guide, threader, tools, and accessories case
Janome Cover Pro Review
Janome is one of the most respected brands in the sewing machine industry, so it's no surprise that the Cover Pro CPX1000 is well-loved by users.
To create this machine, Janome combined the best features found in industrial-style cover hem machines with the convenience of home machines. The result is a coverstitch machine that operates at high speed, is highly durable and offers a long arm construction.
The CPX1000 looks and operates just like a regular sewing machine, so it has a familiar feeling when using it.
Seam Tightening System and Free Arm
This coverstitch machine features Janome's exclusive Seam Tightening Systm (STS), which reduces looper thread slack for flat, tight and strong stitches.
This machine also has a free arm configuration, which makes it easier to work with your garments. Finish cuffs, sleeves, waistbands and other difficult-to-reach areas quickly and easily.
Stitches and Sewing Speed
On the front of the machine is an easy-to-read stitch sticker that allows you to quickly and easily find the stitch you want.
The sticker includes a colored reference guide that helps you adjust for a tighter or softer stitch without having to dig out the manual. All of the available stitches are clearly displayed along with the tension settings for tight and soft seams.
A color-coded threading chart is also displayed on the machine, which makes threading a breeze.
This machine offers a few stitches, which include:
2-needle, 3-thread cover stitch
3-needle, 4-stitch triple-cover stitch
1-needle, 2-thread chain stitch
The Pro CPX1000 gives you the option to work with one, two or three needles.
The stitch width can be adjusted from a standard 6mm to a narrow 3mm. The stitch length can also be adjusted from 1mm-4mm.
The differential feed ratio ranges from 0.5 to 2.25, and there's also a tension release device built into the machine.
The Pro CPX1000 is a speedy machine that can deliver up to 1,000 stitches per minute.
Bed Space and Pressure Adjustment
The Janome Cover Pro CPX1000 offers an extra-large bed space with dimensions of 4″ x 5.5. It also has foot pressure adjustment with helpful guide lines for accurate results.
The large bed space is a welcomed feature. Because you have so much room to work with, you can add cover stitches to the middle of garments without having to fiddle around with the fabric too much.
Vertical Needle Drop
This machine offers the same vertical needle action that you'll find with regular at-home sewing machines, which gives this model a more familiar feel.
There's also some extra space around the needle area, which allows for quick and easy needle changes.
You'll also find that the presser foot lifter is much easier to find and reach compared to a serger machine.
Needle System and Thread Cutter
Janome included a superior needle system with this machine. This particular model uses the Schmetz ELX705 needle system, which has a long groove on the front and back.
The CPX1000 also includes a one-hand thread cutter, which makes it easy to clip thread without having to let go of your fabric.
Bonus Package
Who doesn't love accessories? The Pro CPX1000 comes with an exclusive bonus package that includes:
5-pack of needles (x2)
Wide gathering attachment
Narrow elastic gathering foot
Schmetz ELx705 (size 12)
Seam guide
Needle threader
Other accessories that come with this machine include:
Spool holder caps
Another set of needles
Tweezers
2 screwdrivers (large and small)
Accessory box
Attachment screws
Spool nets
Lint brush
Warranty
The Pro CPX1000 coverstitch machine comes with Janome's standard warranty, which includes:
2 years on electrical parts
25 years on mechanical parts
1 year labor
What This Machine Can't Do
We know what the CPX1000 can do, but there are some things that this machine can't do.
Many people ask whether this machine can perform serging tasks, and the answer is no.
The CPX1000 does not have:
Serging stitches
Overlocking stitches
Rolled hem stitches
This machine also cannot cut fabric as you sew, nor can it sew further into your fabric for decorative cover stitches.
Pros
Largest sewing space out there
Lots of options for stitches and stitch sizes
Color-coded guides make stitch selection and threading easy
Bonus package includes helpful accessories
Free arm construction allows you to work with cuffs, sleeves and other hard-to-reach areas
Quick sewing speed
Cons
Some people have trouble with skipped stitches
I've read through comments from other users, and some have complained about the machine skipping stitches. Only a handful of people had this complaint, so I would imagine that this is a fluke issue. This is something that can happen with any coverstitch machine.
Overall, the Janome Cover Pro CPX1000 is a speedy, precise and durable model that puts coverstitch machines within reach of the everyday seamstress. You won't find a larger sewing space on any competing machine, and the needle system is far superior to other models on the market.
While unique, this machine also has a familiar feel. It looks and behaves like a sewing machine, so it's easy to dive in and start using it.
If you're looking to create professional-looking garments, I highly recommend the CPX1000. You may also want to invest in a good serger machine and home sewing machine – if you haven't already.
->> Click here to see more information on the CPX 1000 on Amazon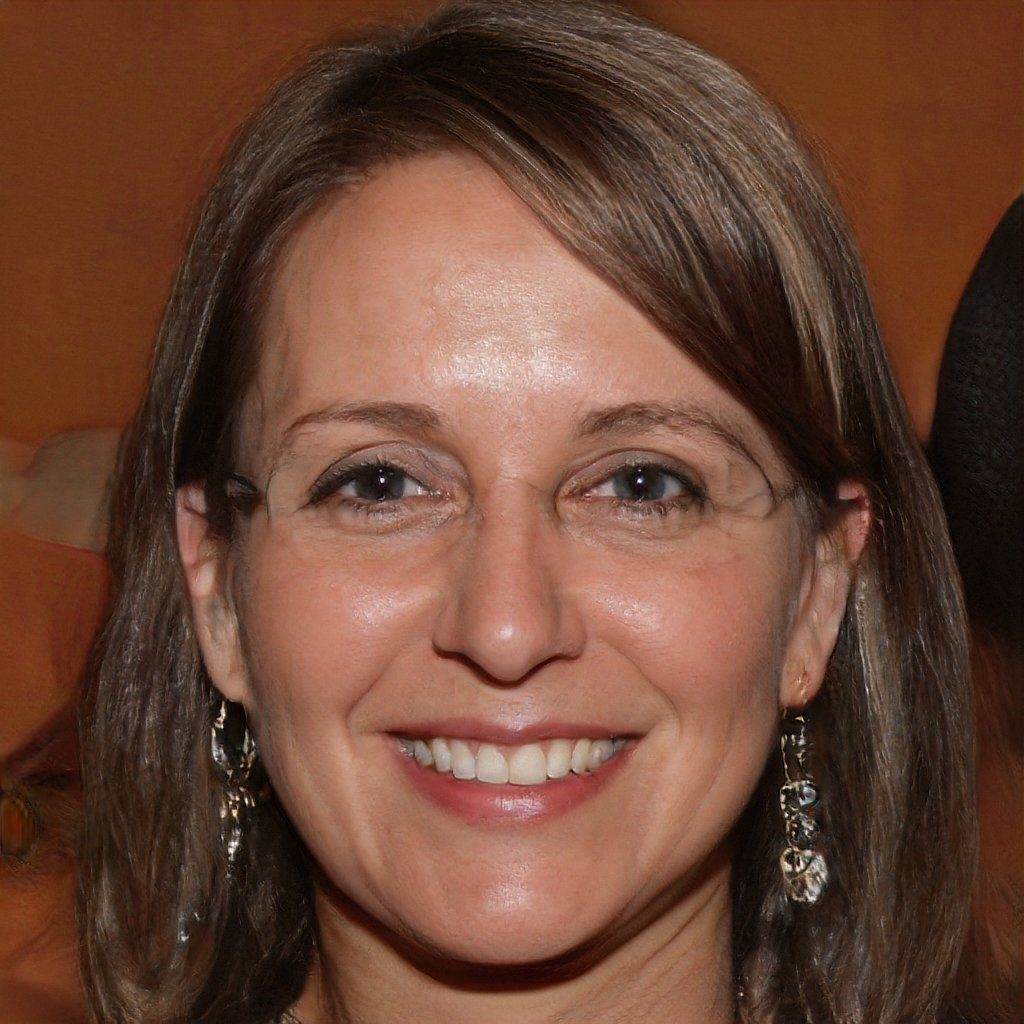 Hello and welcome to my website! My name is Shannon and I have been and avid quilter for over 25 years. My love of quilts came at an early age where I was taught by my grandmother when I was around 12 years old and her patience and love of quilting brought me to where I am today.