A quilt (or blanket) ladder serves as a unique, space-efficient, and visually appealing method to display your cherished quilts. Aside from their practical use for storage, quilt ladders also add an artistic and homey touch to your living space. Rather than stowing your quilts away in closets, where they remain unseen and under-appreciated, showcasing them on a ladder allows their intricate designs to be admired by all. This creative form of display not only highlights the craftsmanship of each quilt but also enables easy accessibility for those nights when you need an extra layer of warmth.
Types of Quilt Ladders
Quilt ladders come in a variety of types, each with its own distinct characteristics and advantages. The type of ladder you choose can depend on factors such as your personal style, the size and weight of your quilts, and the space available in your home. Here, we delve into the diverse world of quilt ladders and explore some of the most common types you'll find on the market.
Wooden Quilt Ladder: Traditional and rustic, wooden quilt ladders complement a wide range of home decor styles. They are sturdy, durable, and come in various wood types such as oak, pine, or cherry.
Metal Quilt Ladder: For a more modern or industrial look, metal quilt ladders are a perfect choice. These ladders are often lightweight, strong, and available in a variety of finishes like black iron or brushed nickel.
A-Frame Quilt Ladder: These ladders have an A-frame design that provides stability and allows them to stand freely without leaning against a wall. They offer a double-sided display for your quilts.
Wall-Mounted Quilt Ladder: These quilt ladders are designed to be fixed to a wall, saving floor space and providing a secure display option.
Adjustable Quilt Ladder: Adjustable quilt ladders offer versatility as the rungs can be moved to accommodate quilts of different sizes.
Remember, no matter what type of ladder you choose, the most important thing is that it allows you to enjoy and display your beautiful quilts in the best possible way.
Where Do I Put It?
When it comes to placing your quilt ladder, consider high visibility areas where your quilts can be admired and appreciated by both family members and guests. Common placement areas include living rooms, bedrooms, or hallways. However, you'll want to make sure the ladder is positioned in a manner that doesn't obstruct foot traffic or pose a safety risk. If you have a wall-mounted ladder, choose a wall that complements the color and pattern of your quilts. For freestanding ladders, an empty corner or a spot near a window can be an excellent choice as they can add a touch of warmth and charm to the space, while letting you enjoy your quilts daily. Remember, the goal is to display your quilts in a way that enhances the overall aesthetic of your home.
Blanket and Quilt Ladders We Love
Hzuaneri Blanket and Quilt Ladder
The Hzuaneri Blanket Ladder is a blend of functionality and aesthetic appeal. Constructed with durable materials, it presents a robust and sturdy design, capable of holding multiple quilts without compromising on stability. This ladder stands tall with its minimalist and sleek design, effortlessly complementing any home decor style. It features wide rungs that accommodate quilts of various sizes, allowing for a generous display. Additionally, the Hzuaneri Blanket Ladder has protective caps on its feet to prevent any damage to your floor, while its smooth edges ensure your prized quilts remain snag-free. This ladder is not just a quilt display tool, but a stylish addition to your home decor.
Click here to purchase the Hzuaneri quilt ladder from Amazon
Ilyapa Blanket Ladder
The Ilyapa quilt ladder is a testament to rustic charm and durability. It's crafted from solid pinewood, ensuring a sturdy structure that can comfortably handle the weight of several quilts. The ladder boasts a height of 5 feet and features five broad rungs, perfectly spaced to showcase your quilts without them overlapping. Its natural wood finish effortlessly blends with traditional or modern home decor, creating a warm and inviting atmosphere. Anti-slip rubber pads on the base of the ladder ensure it stays stable and doesn't mark your floors. What sets the Ilyapa Blanket Ladder apart is its versatility – while it serves excellently as a quilt display, it can also be used to hang towels or throw blankets, adding a touch of functionality to its aesthetic appeal.
Click here to purchase the Ilyapa blanket and quilt ladder on Amazon
VASGOR 68″ Blanket Ladder
The VASGOR 68″ quilt ladder manages to blend practicality with contemporary design. This blanket ladder is constructed with solid wood, offering the stability required to hold multiple quilts. With a height of 68 inches, it features five amply spaced rungs, allowing for an attractive presentation of your blankets without overlap. This quilt ladder's smooth, natural wood finish presents a universal appeal, fitting in with a variety of home decor styles, whether rustic or modern. Its foot caps are designed to protect your flooring from any scratches, ensuring the ladder can be moved freely without concern. The versatility of this quilt ladder stands out; not merely an accessory for quilt displays, it serves as a stylish organization tool for towels, throw blankets, or even scarves and ties.
Click here to purchase the Vasgor quilt ladder on Amazon
YBING Blanket Ladder 5 Layer
The YBING quilt ladder 5 Layer effortlessly merges functionality with an elegant aesthetic. Crafted with premium quality wood, this blanket ladder provides ample strength to bear the weight of multiple quilts. Standing at a height of 5 feet, it incorporates five well-spaced rungs for an attractive display of your quilts without any overlap. Its natural wood finish, complementing both contemporary and traditional interiors, adds to the ambiance of any room. Its feet are equipped with non-slip rubber pads to prevent any damage to your floors. The defining characteristic of this quilt ladder is its adaptability. Beyond displaying quilts, it can be utilized to hang towels, throws, or even accessories like scarves and belts, making it an indispensable addition to your home.
Click here to purchase the Ybing quilt ladder on Amazon
VASAGLE Blanket Ladder
The VASAGLE quilt ladder marries practicality with a chic, minimalist design. Fabricated from top-tier, robust wood, the ladder is capable of supporting multiple blankets with ease. At a height of 5 feet, it includes five generously spaced tiers for a neat and attractive quilt display. Its subtle, natural wood finish makes it suitable for any decor style, from classic to modern. The ladder's feet are fortified with protective pads to prevent floor damage, ensuring you can reposition it without worry. The VASAGLE Blanket Ladder's versatility is second to none. In addition to showcasing quilts, it can function as a functional organizer for towels, throws, and accessories such as belts and scarves, truly earning its place within your home.
Click here to purchase the Vasagle quilt ladder on Amazon
Final Thoughts
In conclusion, quilt ladders offer exceptional functionality and aesthetic appeal that surpasses ordinary quilt storage solutions. With their dependable construction and versatile usability, these quilt ladder-style racks serve as a stylish and practical addition to any home decor. Whether you wish to display blankets, throws, towels, wall hangings or accessories, these ladders can easily cater to your needs while enhancing the overall elegance of your space. Choose the one that aligns best with your style and functional requirements, and you'll have a quilting display that is as impressive as the quilts themselves.
Frequently Asked Questions
Are these blanket ladders easy to assemble?
Yes, most blanket ladders come with all the necessary hardware and straightforward instructions for easy assembly.
How much weight can a blanket ladder typically support?
While specific weight capacities may vary based on design and materials, most ladders can comfortably support multiple quilts, throws, or towels.
How do I clean or maintain my blanket ladder?
Generally, a simple dusting or gentle wipe with a damp cloth will keep your ladder clean. Always refer to the manufacturer's care instructions for specific details.
Can I use a blanket ladder in a bathroom for towels?
Absolutely! Blanket ladders are incredibly versatile and can be used to hang towels or other bathroom essentials. However, it's important to choose a ladder made of a material suitable for humid environments.
Are blanket ladders safe to use around children or pets?
While blanket ladders are generally safe, they aren't designed to be climbed on. Ensure the ladder is stable and out of reach of children or pets to prevent any potential accidents.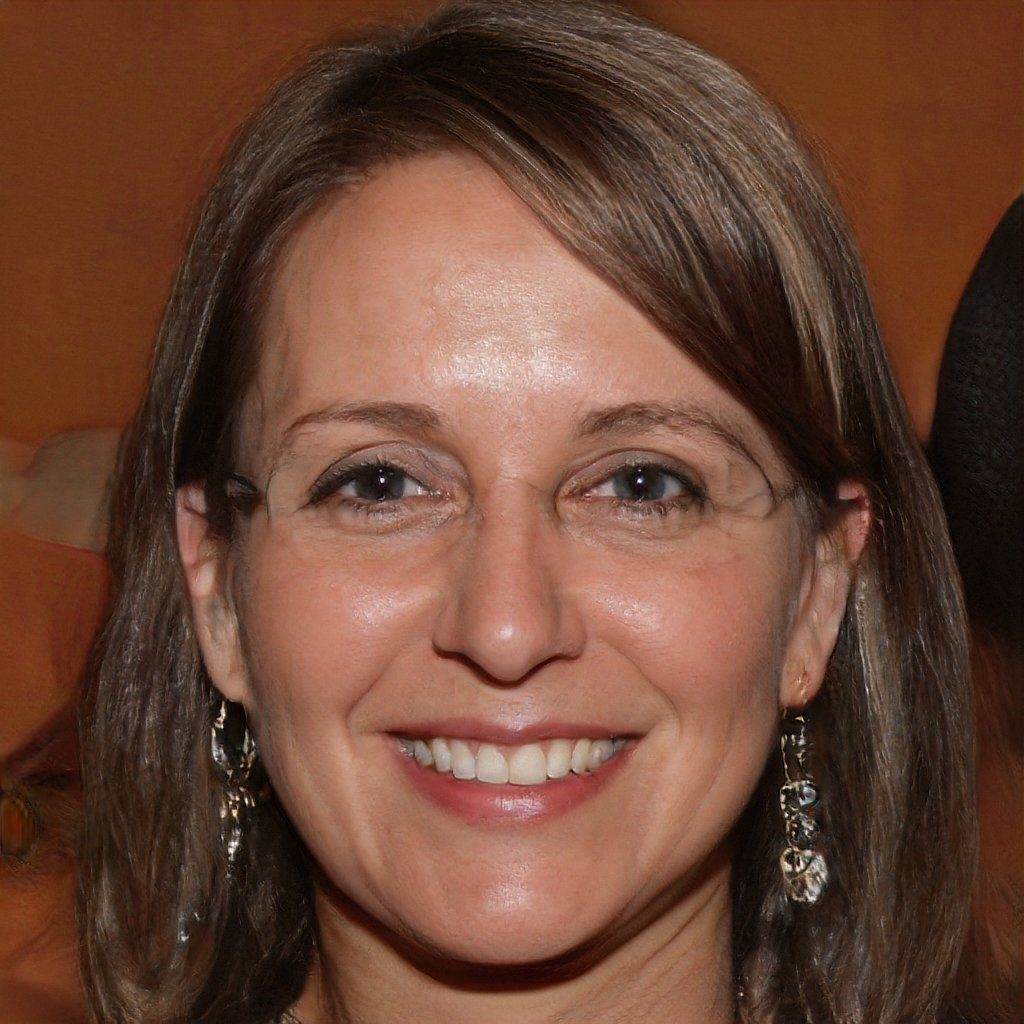 Hello and welcome to my website! My name is Shannon and I have been and avid quilter for over 25 years. My love of quilts came at an early age where I was taught by my grandmother when I was around 12 years old and her patience and love of quilting brought me to where I am today.