When it comes to quilting, a sewing machine with a large throat is a game-changer. Unlike a traditional sewing and quilting machine, these machines are designed specifically for quilting. This is because they offer ample space to maneuver large, bulky quilts with ease. They eliminate the struggle associated with fitting large quilt sandwiches into a small workspace, leading to a smoother, more enjoyable quilting experience. These models typically also come equipped with other quilting-friendly features, such as an extended table and advanced feed mechanisms, making them a top choice for both novice and experienced quilters. In the following sections, we'll delve into the world of large throat machines for quilting, highlighting the best models in the market and helping you choose a machine suited to your quilting needs.
Why is a Large Throat Important?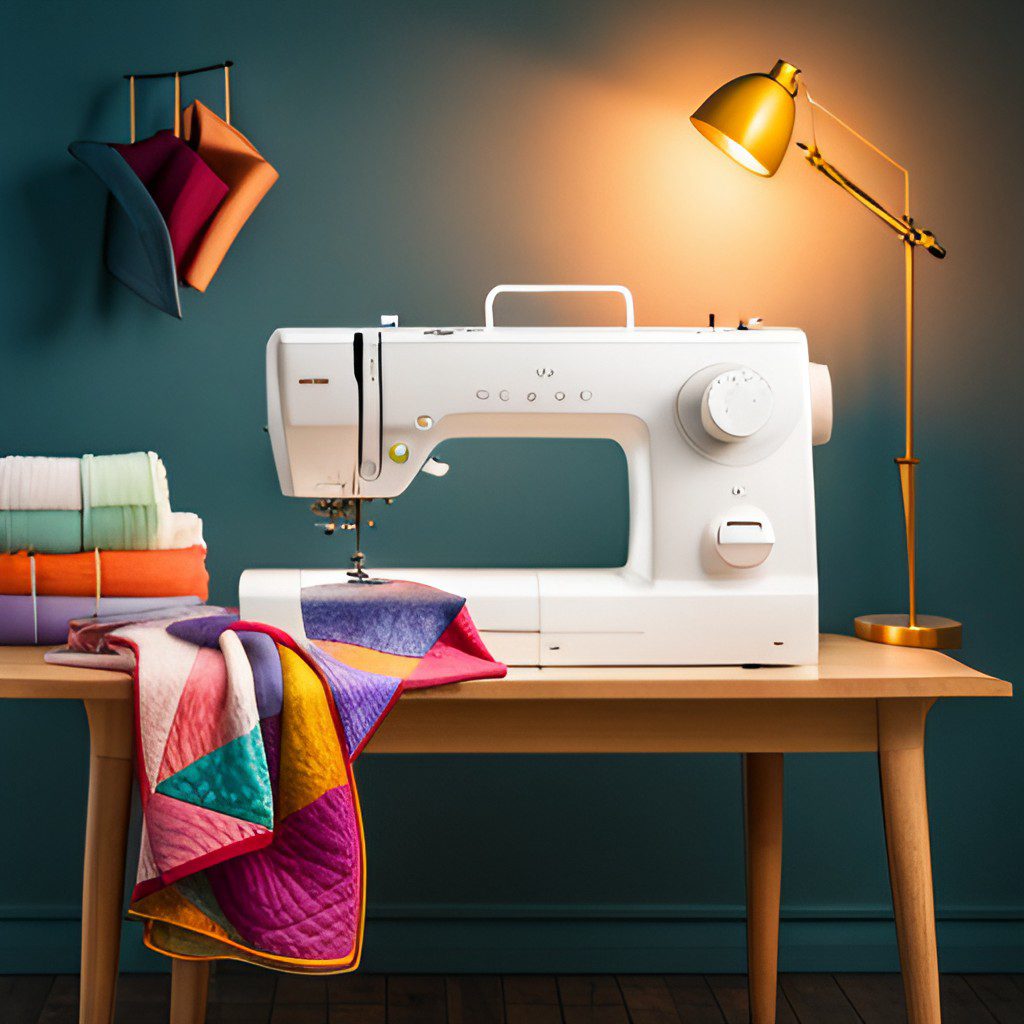 A large throat on a sewing machine is essential for quilting for a variety of reasons. First and foremost, it provides enough space to handle voluminous quilts with ease, making the quilting process more manageable and less cumbersome. It allows for greater maneuverability, ensuring that the fabric feeds through smoothly without getting bunched up or caught. This expanded workspace reduces the risk of errors or inconsistencies in the stitching, leading to a higher quality end product. Additionally, it makes working with complex quilt patterns less challenging, fostering creativity and expanding design possibilities. In essence, a large throat quilting machine provides the extra room that quilters need to work comfortably and efficiently, particularly with larger quilt projects.
Top Large Throat Quilting Machines
In this section, we shift our focus to reviewing some of the top large throat quilting machines available in the market today. Our aim is to help you make an informed decision by highlighting the key features, advantages, and potential drawbacks of each model. Each machine listed here offers a unique blend of functionality, durability, and innovation, designed to cater to a wide range of quilting needs. Let's jump right in and examine what these top-tier quilting machines have to offer.
Brother Sewing and Quilting Machine, PQ1500SL
The Brother PQ1500SL large throat quilting machine stands out as a versatile and user-friendly option for both sewing and quilting enthusiasts. It features a wide throat area that easily accommodates bulky fabrics and quilt patterns, while its thread cutter ensures accurate cutting for even stitching results. The straight stitch machine also runs at an impressive speed of up to 1,500 stitches per minute, making it the perfect choice for large projects or those who want to work quickly. Its free arm design allows you to quickly navigate tricky quilt patterns, and the adjustable speed control provides added convenience.
Key Features
Large throat: Perfect for bulky fabrics and complex quilt patterns, providing ample room for easy maneuvering.
High-speed stitching: A maximum stitching speed of 1,500 stitches per minute is ideal for large projects and efficient sewing.
Free arm design: Allows for free motion quilting with quick navigation of intricate quilt patterns, enhancing creative possibilities.
Adjustable speed control: Offers customizable sewing speeds for added convenience and precision.
In conclusion, this sewing and quilting from Brother proves itself to be a reliable and user-friendly quilting game-changer. Its array of features provide the perfect balance between speed, accuracy, convenience, and creativity. Whether you are looking for a beginner or professional machine, this versatile model is an excellent choice that will suit all your needs. With its long-lasting durability and wide throat area, the PQ1500SL is a reliable and cost-effective machine that will surely bring your quilting projects to life. Start making beautiful quilts today with the Brother PQ1500SL!
And if you're looking for even more options, we have plenty of other quality models from Brother to choose from. Whether you are a beginner or a professional, our wide range of quilting machines are sure to provide the perfect solution. With various features such as adjustable stitch length and width, automatic thread cutters, and free motion quilting, Brother quilting machines are reliable and user-friendly tools that are certain to make amazing works of art! So start creating with one today. This is the best large throat sewing machines for quilting if you are on a budget.
Juki TL-2000Qi Sewing and Quilting Machine
The Juki TL-2000Qi large throat quilting machine is a high-performance sewing machine renowned for its heavy-duty capabilities, ideal for passionate sewists and quilters. This machine is a powerful workhorse capable of managing large quilting projects with precision and ease. Its key features include a large throat area, a one-pedal operation, and an automatic needle threader, among others. The TL-2000Qi is a testament to Juki's commitment to providing efficient, reliable, and technologically advanced tools for hobbyists and professionals alike.
Key Features
Large Throat: Provides ample throat space for bulky quilts and ensures hassle-free handling of large fabrics.
One-Pedal Operation: For enhanced efficiency and ease of use, allowing for simultaneous control of sewing speed and stitching precision.
Automatic Needle Threader: Eliminates the guesswork and hassle, making threading easy and quick.
LED Lights: Illuminates the work area, ensuring optimal visibility regardless of the lighting conditions.
Extension Table: Offers an additional workspace for larger projects.
Built-in Thread Cutter: Enables quick and easy thread cutting at the touch of a button.
Adjustable Presser Foot: Allows for customization according to the thickness of the fabric.
Guarantee: Comes with Juki's manufacturer's warranty for peace of mind.
The Juki TL-2000Qi quilting machine is a purchase worth making for numerous reasons. Its heavy-duty capabilities make it ideal for handling large, challenging quilting or sewing projects, ensuring accuracy and precision. The machine is designed for consistent, high-performance use, making it a reliable choice for both hobbyists and professionals. The large throat and extension table allow for smooth handling of large fabrics, enhancing your quilting experience. The machine's practical features, such as the one-pedal operation, automatic needle threader, LED lights, and built-in thread cutter, increase efficiency and ease of use. The adjustable presser foot allows customization according to fabric thickness, enabling a broad range of projects. Additionally, the comfort of Juki's manufacturer's warranty provides peace of mind. Hence, investing in the Juki TL-2000Qi guarantees a versatile, reliable, and user-friendly quilting machine companion.
Juki TL-18QVP Quilting Machine
The Juki TL-18QVP, another exceptional model from Juki's lineup of reliable sewing machines, is designed to meet the diverse needs of both accomplished sewers and enthusiastic beginners. This machine, renowned for its robust performance and high-quality stitching, is a perfect blend of power and precision. The TL-18QVP guarantees an unrivaled sewing experience, thanks to its unique features and user-friendly design. Whether you're working on complex quilts or simple everyday sewing tasks, this machine offers the versatility you need to bring your creative ideas to life.
Key Features
Powerful Motor: The TL-18QVP is equipped with a powerful motor that ensures consistent and robust performance, even when handling heavy fabrics.
Automatic Thread Trimmer: This handy feature trims both the top and bobbin threads simultaneously, boosting efficiency and saving time.
Throat Space: Large throat space to handler bigger quilts
Variable Speed Slider: This function allows you to adjust the sewing speed according to the complexity of the project, providing better control and accuracy.
Needle Up/Down Control: This feature allows you to choose whether the needle remains up or down when the machine stops, which is particularly useful when pivoting fabric.
Extension Table: The TL-18QVP includes an additional wide workspace for handling large projects with ease.
Adjustable Presser Foot Pressure: This feature enables you to customize the presser foot pressure according to the thickness of the fabric, ensuring high-quality stitching irrespective of the material.
Built-in LED Lights: The integrated LED lights provide a well-lit workspace, essential for detailed sewing work.
Manufacturer's Warranty: The machine comes with a warranty from Juki, adding an extra layer of assurance to your investment.
The TL-18QVP is not just a quilting machine, but a commitment to quality, efficiency, and convenience. If you value sturdy construction, seamless operation, and thoughtful features, this machine is a worthy investment. It is designed to handle diverse projects, from complex quilts to simple sewing tasks, without compromising on performance. Features like the powerful motor, automatic thread trimmer, and adjustable presser foot pressure cater to both beginners and experienced sewers, providing an easy and enjoyable experience. Additionally, the provision of a manufacturer's warranty offers peace of mind, making it a reliable choice for your sewing needs. The TL-18QVP is more than a machine; it's a partner in your creative journey.
Click here for pricing for the TL-18QVP today
Janome 1600P-QC Quilting Sewing Machine
The Janome 1600P-QC is a great machine for quilters of all levels. It's easy to use and has an intuitive menu system that makes it simple to switch between stitching modes. The machine also has a bright LCD screen, allowing users to quickly select the necessary settings. Additionally, the 1600P-QC comes with many features such as variable speed controller, thread cutter, needle up/down, and a bright LED light. With its reliable and powerful motor, you can count on the 1600P-QC to help you make beautiful quilts with ease. The machine is backed by Janome's world-class customer service and warranty, so you know that your investment will be secure for many years to come. If you're looking for an all-in-one quilting sewing machine solution, look no further than the 1600P-QC.
Key Features
High sewing speed: The Janome 1600P-QC offers an impressive sewing speed of up to 1,600 stitches per minute, making it one of the fastest domestic sewing machines on the market.
Variable Speed Slider: This feature provides users with ultimate control, allowing them to adjust the speed of their sewing according to the complexity of the project.
Throat Space: Large throat space area to handle bigger quilts
Side Loading Bobbin: The side-loading bobbin allows for easy thread changes, minimizing interruptions to your work.
Knee Lifter: The knee lifter leaves your hands free to handle your project, making it easier to lift the presser foot and position your project.
Combined with its sturdy construction and the manufacturer's warranty, the Janome 1600P-QC Sewing Machine offers a reliable, high-performance sewing machine. This machine caters to both beginners and experienced quilters, offering a perfect balance of speed, precision, and convenience to help you bring your creative visions to life.
Click here to see pricing for the Janome 1600P today!
King Quilter II Elite
The King Quilter II Elite is a robust and reliable long arm quilting machine, designed with the experienced quilter in mind. This machine boasts a striking 18-inch throat space, making it perfect for larger quilting projects. It also features a built-in stitch regulator that ensures consistent stitch quality, regardless of speed, and an adjustable speed for precision and comfort. The King Quilter II Elite is equipped with a powerful servo motor, delivering superior speed and precision, and a vibration-reducing design for a smoother quilting experience. In addition, it includes an integrated bobbin winder and advanced thread tension controls, making thread management a breeze. Furthermore, the machine has a large LCD screen that simplifies the selection of stitch patterns and adjustment of settings. With its sturdy construction, engaging features, and high performance, the King Quilter II Elite stands as a testament to superior quilting machinery.
Key Features
Striking 18-inch throat space suitable for larger projects
Built-in stitch regulator ensuring consistent stitch quality at varying speeds
Adjustable speed for precision and comfort
Powerful servo motor for superior speed and precision
Vibration-reducing design for a smoother quilting experience
Integrated bobbin winder and advanced thread tension controls
Large LCD screen that simplifies the selection of stitch patterns and adjustment of settings
Sturdy construction reflecting high-quality machinery
Despite its premium price tag, the King Quilter II Elite long arm quilting machine is a worthwhile investment for those who prioritize quality, efficiency, and longevity in their quilting machinery. This machine is ideal for experienced quilters who frequently undertake large, complex projects and need a machine that can keep up with their pace and precision. The myriad of advanced features – from the impressive throat space to the built-in stitch regulator and advanced thread tension controls – are designed to enhance the quilting experience, making it seamless and enjoyable.
The substantial construction not only promises durability but also symbolizes a long-term commitment to your craft. In essence, if quilting is more than just a hobby for you, the King Quilter II Elite longarm quilting machine is a tool that can elevate your work, making the cost a justified expenditure. Click here if you would like to see other long arm quilting machines we recommend.
Click here for pricing on the King Quilter II today!
Conclusion
In conclusion, investing in a large throat sewing machine for quilting can elevate your skills and provide you with the tools to execute intricate designs with unparalleled precision and ease. Its host of advanced features, including the built-in needle threader, automatic thread cutter, adjustable speed control, and integrated LED lights, contribute to a seamless and efficient crafting experience. The manufacturer's warranty is the proverbial cherry on top, offering buyers peace of mind. Whether you're a beginner or an experienced quilter, the machines listed above are excellent choices. They combines quality, functionality, and convenience, empowering you to push the boundaries of your creativity. Happy quilting!
Frequently Asked Questions
What is a large throat sewing machine?
A large throat machine is a type of sewing machine that has a larger opening between the needle and the body of the machine, allowing for larger and more intricate sewing or quilting projects.
Why would I need a large throat sewing machine for quilting?
A larger throat allows for more space to maneuver larger quilts, especially for free-motion quilting or complex patterns. This makes it an ideal choice for quilters working on larger projects.
What features should I look for in a large throat sewing machine?
Look for features like a built-in needle threader, automatic thread cutter, adjustable speed, and integrated LED lights. These features can significantly improve your quilting experience by making it more efficient and comfortable.
How does the manufacturer's warranty benefit me?
A manufacturer's warranty protects your investment by covering any manufacturing defects or issues that arise during the warranty period. This provides peace of mind, knowing the manufacturer backs the quality of their product.
Can beginners use a large throat sewing machine?
Absolutely! While some features of a large throat machine may seem advanced, many models are designed to be user-friendly and can be a great tool for beginners looking to expand their sewing and quilting skills.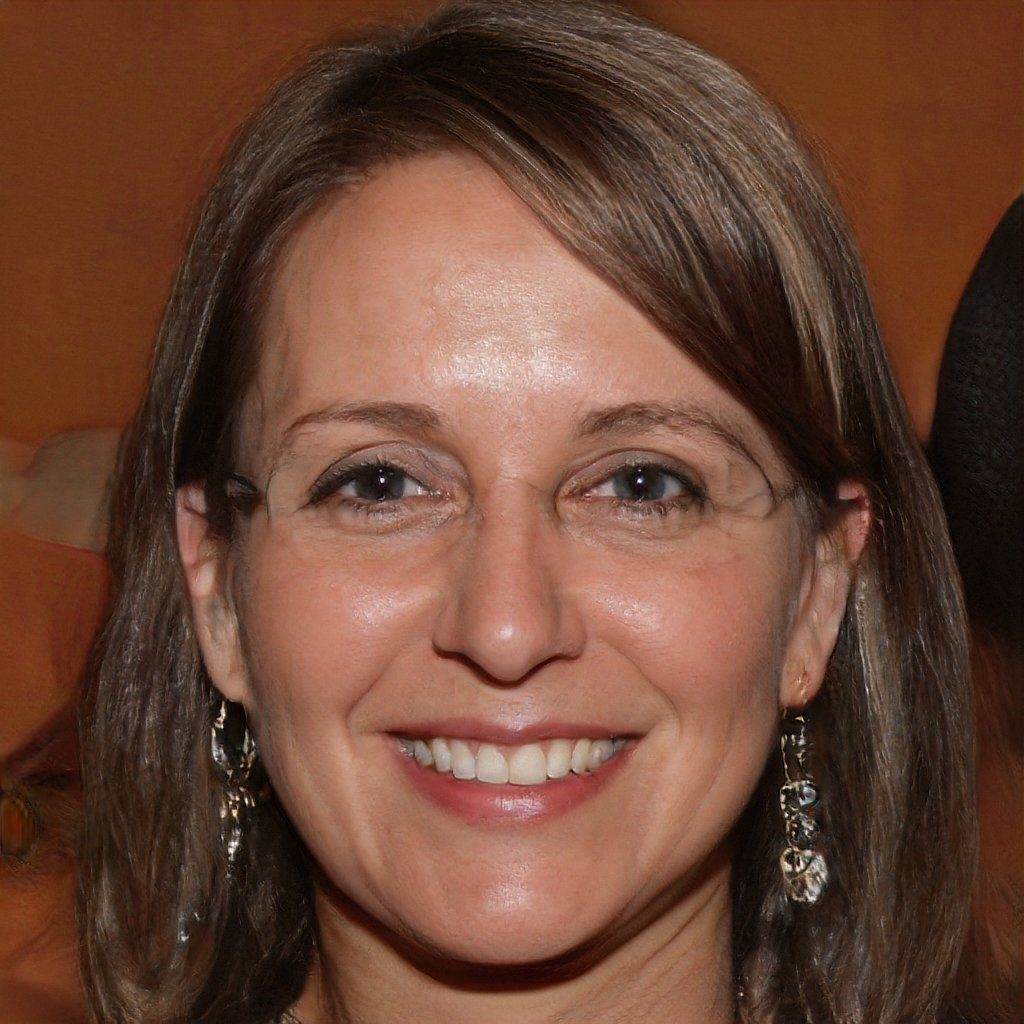 Hello and welcome to my website! My name is Shannon and I have been and avid quilter for over 25 years. My love of quilts came at an early age where I was taught by my grandmother when I was around 12 years old and her patience and love of quilting brought me to where I am today.