Quilting box subscriptions are a fantastic way to dive into the world of quilting, offering an exciting mix of fabric, patterns, and tools delivered right to your doorstep. Whether you're a beginner just starting out or an experienced stitcher looking for new inspiration, these boxes cater to all skill levels. They not only provide you with the necessary materials, but also introduce you to the latest trends in quilting, helping you create beautiful and unique pieces every time. They also make an excellent gift for a quilter who has everything.
Here are some of the top-rated quilting box subscriptions to consider:
Annie's Fat Quarter Club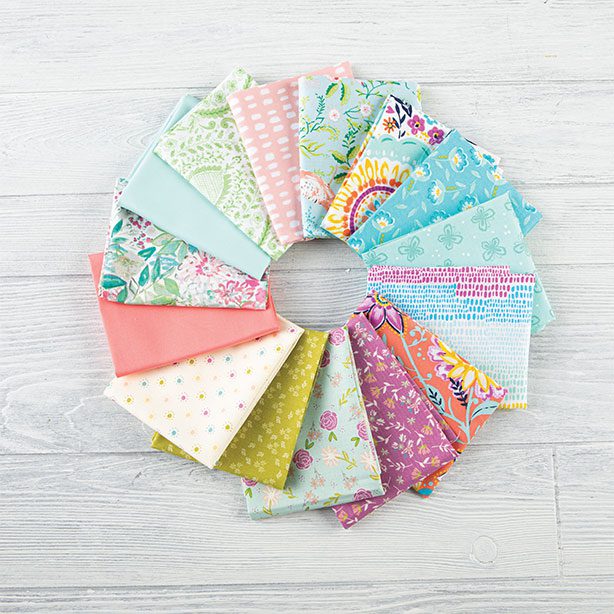 Annie's Fat Quarter Club is a paradise for quilting enthusiasts. As a subscriber, every month you'll receive a curated selection of high-quality, 100% cotton fabric in a variety of colors and patterns. The subscription aims to boost your creativity with a diverse range of fabric designs, from vintage prints to modern graphics. Along with these fabrics, you'll also get an exclusive pattern that coordinates with the supplied material, adding to the thrill of this crafting journey. The club provides not just supplies, but also a vibrant community of fellow quilters, making it a holistic experience for quilting enthusiasts. This is one of our favorite subscription boxes and is one I've gifted a few times as well.
Purchase your quilting subscription box today and open up a world of quilting possibilities.
Annie's Daydream Quilt Block of the Month Club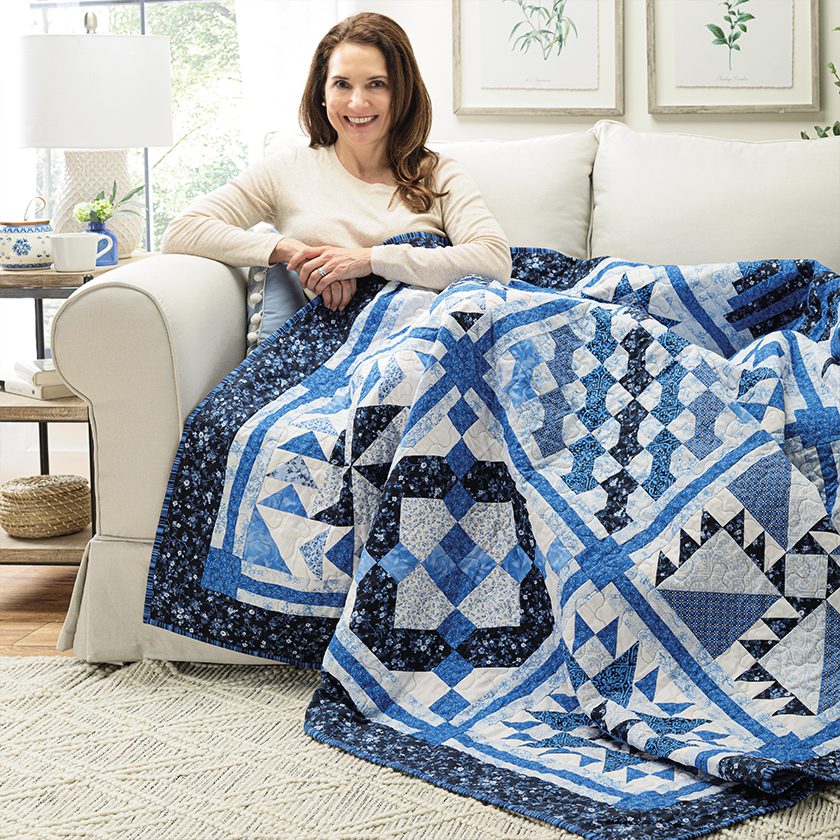 Annie's Daydream Quilt Block of the Month Club provides subscribers with an engaging and manageable way to create a beautiful quilt. When you join this club, each month you will receive a package containing all the materials and patterns needed to create a specific quilt block. Over the course of the subscription, you'll accumulate blocks that can be pieced together to form a complete, intricate quilt. This club is perfect for those who love surprises, as the pattern for each month is kept a secret until arrival. The club not only simplifies the quilt-making process by breaking it into monthly tasks, but it also helps you gradually build your skills and confidence in quilting. Whether you're an experienced quilter or just starting out, Annie's Daydream Quilt Block of the Month Club is sure to bring you joy and satisfaction.
With each new package comes a fresh challenge and reward, giving you something to look forward to all year long! As your quilt grows in size, so will your creativity and sense of accomplishment. Join the monthly subscription today and experience the joy of quilting!
Annie's Holiday Quilters Club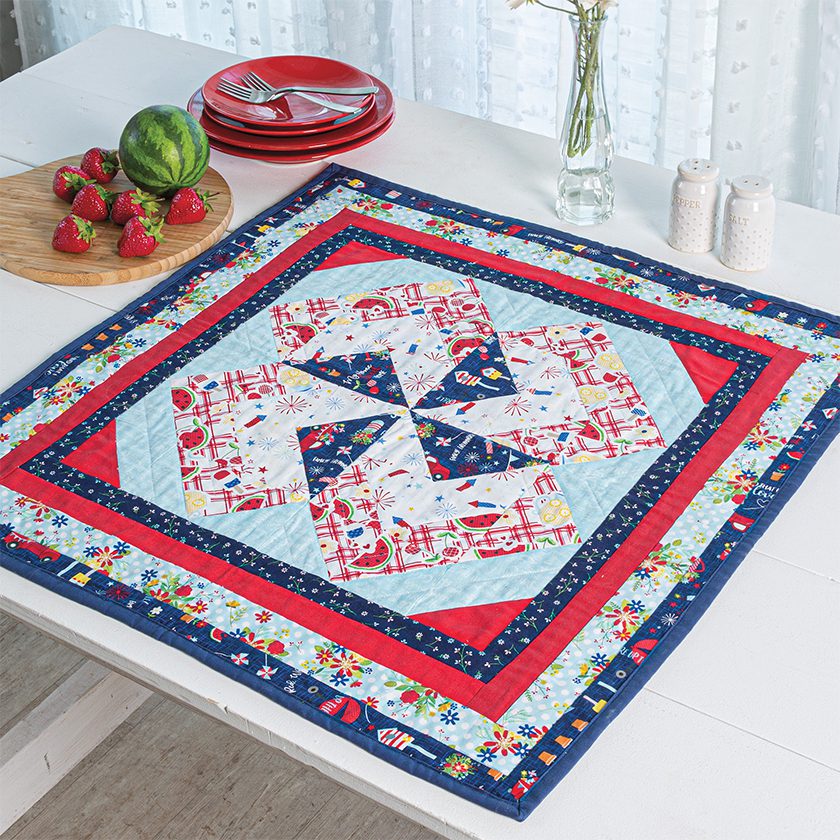 Annie's Holiday Quilters Club is a specialized subscription box ideal for those who love to celebrate every season with their craft. This club caters specifically to quilters who enjoy creating and showcasing seasonal decor. Each box is themed around a particular holiday or season, delivering you a kit complete with all the supplies needed to create festive quilts. The pack includes premium quality fabric, an easy-to-follow pattern, and step-by-step instructions, making it a treat for both beginners and experienced quilters. With this subscription, you'll find yourself eagerly anticipating each holiday, eager to add a handmade touch to your celebrations. The Holiday Quilters Club is more than a subscription box; it's a creative journey through the year.

In addition, each box that you receive also comes with a treat—a little something to add an extra bit of joy to your creative journey. Whether it's a festive recipe card or a charming quilting charm, these special extras will bring delight every time you open your box
Monroe Mountain Quilt Box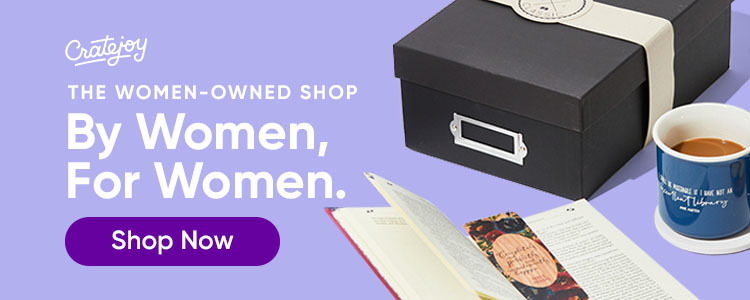 The Monroe Mountain Quilt Box is a treasure trove for seasoned quilters and beginners alike. Each month, subscribers will receive a meticulously curated box filled with high-quality quilting fabrics, thoughtfully selected to complement each other beautifully. Included in the box are exclusive quilt patterns that challenge and inspire, offering fresh takes on classic designs. The service prides itself on its attention to detail – from the color-coordinated thread to helpful quilting tools and tips, each element is chosen to enhance your quilting experience. The Monroe Mountain Quilt Box is not just a subscription service; it's an invitation to explore the art of quilting in a new and exciting way each month. Sign up for these subscription boxes today!
Murder Mystery Quilt Subscription
The Murder Mystery Quilt Subscription provides a unique and thrilling twist to the art of quilting. Every month, subscribers receive a box that includes all the necessary quilting supplies and a chapter of a mystery story. Each quilt block that members sew holds clues to solving the story's mystery. The package is meticulously designed to offer a seamless blend of crafting and storytelling, providing a captivating experience for the subscribers. High-quality fabrics, easy-to-follow patterns, and detailed instructions are included, ensuring that both novice and seasoned quilters can participate in the unfolding drama. The Murder Mystery Quilt Subscription is more than a quilting club – it's an interactive storytelling adventure draped in the art of quilt-making.
Annie's Charm Pack Club
Annie's Charm Pack Club is a premier subscription service that delivers beautiful, pre-cut quilt fabric squares directly to your doorstep. Each month, subscribers receive a charming pack comprised of 40 coordinated, 5×5-inch fabric squares, offering an array of designs and themes to suit different style preferences. These packs are perfect for creating stunning quilt blocks, table runners, tote bags, and more. The club ensures that each fabric is of high-quality and selected with a keen eye for color harmony and design aesthetics. With Annie's Charm Pack Club, crafting beautiful quilts has never been easier or more enjoyable.
The service caters to both beginners and experienced quilters, providing a convenient and exciting way to explore new fabric collections and expand your quilting horizons.
Fat Quarter Sew Sampler Subscription Box

The Fat Quarter Sew Sampler Subscription Box is a unique, monthly service offering a curated selection of high-quality quilting supplies. Each box comes packed with a variety of fat quarters – large, quarter-yard cuts of fabric that are perfect for piecing together intricate quilt designs. Additionally, subscribers are treated to a range of complementary items such as sewing notions, threads, and exclusive patterns designed by seasoned quilters. What sets this subscription apart is its element of surprise; each month's box holds different fabrics, cool bonus goodies and tools, keeping the quilting adventure fresh and exciting.
With this quilting subscription box, quilters of all skill levels can expand their fabric collections, discover new patterns, discover a new quilting project and continually challenge their creativity.
Conclusion
In conclusion, quilt subscription boxes like Annie's Charm Pack Club and the Fat Quarter Sew Sampler Subscription Box offer a unique and exciting way to elevate your quilting journey. These quilting subscription boxes not only provide an excellent way to build an impressive fabric collection, but also introduce you to new patterns and enhance your skills all for great retail value. Regardless of your experience level, these monthly subscription boxes promise a creative adventure and ample enjoyment. Embrace the surprise and delight that comes with each delivery, and let your quilting creativity soar!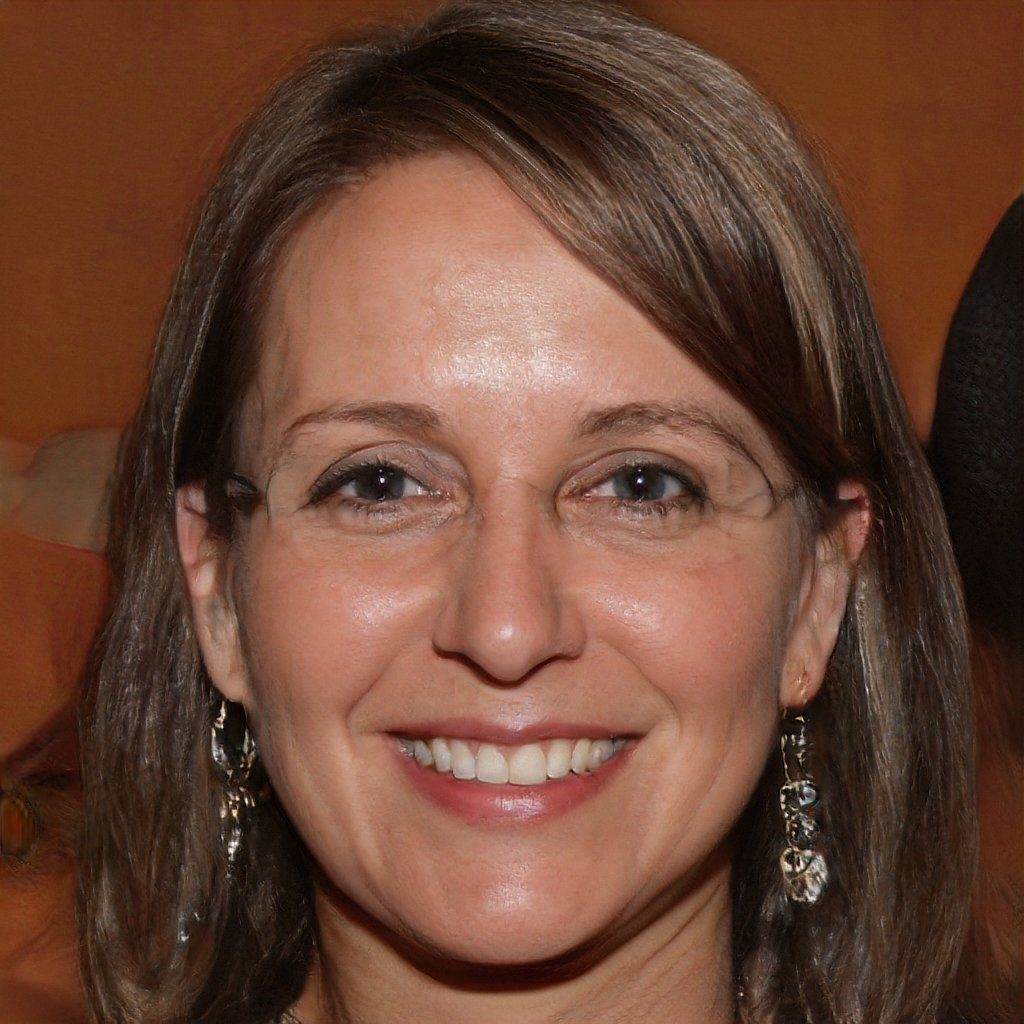 Hello and welcome to my website! My name is Shannon and I have been and avid quilter for over 25 years. My love of quilts came at an early age where I was taught by my grandmother when I was around 12 years old and her patience and love of quilting brought me to where I am today.