Please note: Because of the current situation, many of the sewing machines below are out of stock. Currently, you are better off going directly to Amazon to see what is available. Click here to see what portable sewing machines are currently in stock on Amazon.
Looking to take a sewing project on the road? Interested in learning to sew but don't want to make a huge initial investment? Using a portable sewing machine is an excellent way to start sewing, make your long-time sewing practice a mobile endeavor, teach a child to sew, or to simply have a back-up machine for smaller projects.
Mini sewing machines may be small in size, but they're big on features and performance. The compact size makes them easily portable and a great option for beginners who want a no-frills machine.
However, just like any other type of sewing machine, there are several things that you need to consider before buying a mini sewing machine.
Things to Consider When Purchasing a Mini Sewing Machine
When purchasing a mini sewing machine, there are four main things that you want to consider:
Automatic Needle Threader
Manual needle threading can be a hassle, especially for beginners. Fortunately, many newer sewing machines have an automatic threader to take care of this task for you.
If you're new to sewing, it's still a good idea to learn how to thread a needle (it's an important fundamental skill). But to save you time and frustration, look for mini sewing machines that have automatic threaders.
Top Loading Bobbin
Top loading, or drop-in, bobbin systems are more beginner-friendly compared to their front-loading counterparts. They also save time.
Typically, a top-loading bobbin allows you to re-thread and drop in the bobbin in less than a minute. Front-loading bobbin systems are more cumbersome and difficult to get to, which just adds more time to projects.
Most newer sewing machine models have a top loading bobbin system, but it's important to double-check to make sure the model you want has one.
Number of Stitches
Most mini sewing machines only have a few stitches, and that's okay. In reality, most sewists only use a handful on stitches for the majority of their projects.
Your mini sewing machine doesn't have to have dozens of stitches; it just has to have the most important ones. These include (but are not limited to):
Straight stitch
Top stitch
Backstitch
ZigZag
When comparing machines, make sure you look at models that have the stitches you want or need.
Warranty
Check to make sure that the sewing machine has a warranty before buying it. Warranties ensure that you can get your machine repaired or replaced – free of charge – if something goes wrong with it.
If the machine stops working after just a few months of normal use, you should be able to use the warranty to get your machine fixed or replaced without having to pay a dime.
A warranty will give you peace of mind and confidence in your purchase.
Portability
Mini sewing machines are small in size, so most are naturally portable. However, some machines are easier to transport than others.
If you want a machine that you can take to sewing class, to a friend's house or on the road while you travel, you may want to make sure that the machine is:
Lightweight
Small enough to take with you on-the-go
Equipped with a handle or has a carrying case
Many compact sewing machines have handles or are small enough that they're easy to carry around without one.
The 12 Best Mini Sewing Machines
Looking for the best mini sewing machine? We've compiled a list of twelve models that are affordable, easy to use and have most or all of the features listed above.
1. Singer START 1304 Mini Sewing Machine
The SINGER START 1304 is a great sewing machine for beginners, and it's made by one of the most reputable brands in the industry: SINGER.
SINGER is known for producing durable, reliable, lasting sewing machines, and the 1304 is no different. It's compact in size, but SINGER doesn't skimp on quality.
Feature Highlights
Metal frame
6 built-in stitches, including a 4-step buttonhole
3 presser different feet
Stainless steel bedplate
Supports twin needle sewing
Easy threading diagram
25-year warranty
9.8 pounds
Easy to use
The START 1304 mini sewing machine has a heavy-duty metal frame for maximum durability and skip-free sewing.
One thing you'll notice about this machine is that it only has six stitches, but that's really all you need to tackle most sewing projects.
These stitches include:
Straight
ZigZag
Satin
Blind hem
Scallop
4-step buttonhole
SINGER also includes three presser feet to expand your project options: all-purpose, zipper and buttonhole.
While the START 1304 doesn't have an automatic needle threader, it does have a threading diagram that's quick and easy to follow.
Dual spool pins also allow for twin needle sewing if you wish. The knob makes it easy to select your stitches, and this machine has a built-in reverse stitch to reinforce your stitch. SINGER includes a variety of accessories to help you get started sewing right away.
Some users have issues with the bobbin, but you can replace the stock bobbins with your own. Keep in mind that this machine is also backed by a warranty, so if the bobbin system isn't working properly, SINGER should fix it.
All in all, the START 1304 is a great mini sewing machine for beginners or anyone who wants a compact machine. This is the best mini sewing machine you can buy in 2023.
Click here to purchase the Singer START sewing machine from Amazon
2. Magicfly Mini Sewing Machine
Magicfly's mini sewing machine is one of the most affordable sewing machines on the market, and it's the perfect model for small repairs or light sewing.
Feature Highlights
Double thread design
AC/DC or battery power options
Extension table
Built-in light
Built-in thread cutter
Two speed options
1.54 pounds
Magicfly's weight makes it difficult to work with thicker materials, which can make the machine unstable. However, the extension table does help. The extension table adds to the machine's stability, allowing you to sew thicker materials with greater ease.
Small and strong, the stitches are strengthened, with the double thread design that allows for superb strength when sewing.
Speed is controlled with two speed options and there's a pedal or hand switch to begin sewing. A built-in light allows you to sew with greater ease even when visibility is low. The LED light allows you to avoid eye fatigue when sewing.
Because this is a beginner sewing machine, Magicfly includes all of the accessories needed to start sewing once you open up the box. There are videos online that show you how to thread the machine, and a few great tutorials have been provided by the manufacturer, too.
Ideal for small projects, kids and beginners, the Magicfly is the perfect sewing machine to start. You won't be able to sew thicker material, but you will be able to see if you like sewing and learn the basics with an affordable sewing machine.
Click here to purchase the Magicfly mini sewing machine.
3. KPCB Mini Sewing Machine
The KPCB mini sewing machine is a bit different from the usual sewing machine. It can run on battery power, or you can plug it in to an outlet.
The battery option makes this machine truly portable. The price point is budget-friendly, too.
Feature Highlights
Battery and adapter power options
1 built-in stitch
Automatic bobbin rewinding
Extension table included
Weighs less than 5 pounds
The KPCB machine only has one stitch: the straight stitch. It's designed for basic sewing, but you can still use this machine to create a variety of projects, including:
Pillows
Doll and baby clothes
Tote bags
Curtains
Hemming
This mini sewing machine has a foot pedal, but you can also turn it off and on using the buttons on the machine. The included extension table allows you to work on a variety of projects, including garments.
Threading is easy, and KPCB includes everything you need to get started.
The only caveat with this machine is that it's very basic. But for the price and size, it's a great little machine for beginners, kids or anyone who wants to take their sewing machine on-the-go. If you want something inexpensive for light sewing work, then this one of the best mini sewing machines you can buy today.
Click here to purchase the KPCB mini sewing machine from Amazon
4. CHARMINER Handheld Sewing Machine
CHARMINER's handheld sewing machine is very different from other sewing machines. This is a true handheld sewing machine, and it's designed for the fast, quick stitches you need for kids' clothes or fast patching of your clothes.
Feature Highlights
Power switch
Tension control
Thread hole
Bobbin holder
Battery jar
Presser foot
Rotary wheel
7.7-ounce weight
The Handheld is a great accessory sewing machine that is 100% handheld and requires just four batteries to be able to make quick repairs to your clothes. Small and lightweight, you can carry this sewing machine with you to for use anywhere, anytime.
One small issue is that the fabric thickness needs to be near 0.07" for the unit to be able to sew properly.
If the fabric is too thick or too thin, the handheld will not be able to sew through it properly. You will have to tie the sewing thread knot yourself since this is a single thread sewing machine.
Four AA batteries are required to operate the sewing machine, but they are included in your purchase.
Small and great for hand sewing, the only major complaint from consumers is that this unit is difficult to thread. All of the best mini sewing machines that require knotting will be difficult to thread. But for a true handheld model, this is a great sewing machine for all skill levels.
Click here to purchase the CHARMINER Handheld sewing machine from Amazon.
5. Singer Simple 3232 Sewing Machine
Singer's 3232 is designed for beginners, yet this sewing machine is good enough for most intermediate and advanced projects to allow for ample non-beginner usage.
Feature Highlights
32 stitches
750 stitches per minute
1-step buttonhole
Automatic needle threader
Automatic reverse sewing
Presser foot lifter
Free-arm
Stitch length and width adjustments
Heavy-duty frame
12.2 pounds
25-year warranty
Singer's beginner sewing machine is one of the most durable, robust beginner sewing machines on the market. The unit is made with heavy-duty steel and comes with a variety of different accessories, including:
Seam ripper
Dust cover
Lint brush
Multiple feet
Darning plate
Screwdriver
And more
Free arm function allows for cuffs, collars, pant legs and more to be sewn with ease. The 3232 has stitch options for virtually every project, including 6 essential, 6 stretch, 19 decorative and one buttonhole stitch.
Presser feet snap on and can be swapped out quickly. Stitch length and width can be adjusted with a turn of a dial. If you're working with thicker feet, there's a presser foot lifter that makes it easier to place thicker material under the foot for sewing.
Threading is easy with the built-in threader, and you can make buttonholes in a single step for maximum productivity.
Thicker materials are easily sewn, including denim, which allows a beginner to experiment with more sewing projects to enhance their skill. Of course, the one complaint is with the automatic needle threader, which can be fickle. You'll find that most automatic needle threaders do not work 100% of the time, and this unit's threader does seem to fit that trend.
Click here to purchase the Singer Simple 3232 from Amazon.
6. Varmax Mini Sewing Machine with Extension Table
Varmax's mini sewing machine comes in a basic and multifunction option. This model is one of the lowest priced, robust mini sewing machines on the market today.
Feature Highlights
Cuff slot
Two speed controls
Double stitching feature
Low and high-speed options
Large extension table
Built-in lamp
Thread cutter
3.2 pounds
One-year warranty
Varmax's mini design allows for true portability and includes an extension table to work on thicker, larger garments. The built-in lamp illuminates your workspace, and a classic line stitch is available for classic sewing.
You will have difficulty sewing through fabric that is thicker than light canvas, but for most projects, you'll find that the Varmax more than suffices. The built-in lamp provides adequate lighting for an easier time sewing in low-light conditions.
If you're going to hem pants or work on smaller sewing projects, this is one of the best mini sewing machines you can buy.
One complaint is that there's no reverse function. If you work on a lot of projects that demand a reverse function, you'll want to look at some of the other models on our list.
Click here to purchase the Varmax mini sewing machine.
7. Luby Sewing Machine
Luby caters to the beginner seamstress with a simple sewing machine that is small and compact. Considered the best mini sewing machine, this model is easy to use yet not overloaded with features. Luby comes with the essentials you'll need for 90% of your sewing projects.
Feature Highlights
Low and high speed setting
Free arm
12 built-in stitches
4-step buttonhole
Built-in thread cutter
LED light
Reverse sewing switch
Hand wheel
Winding function
4.6 pounds
Luby's entry-level sewing machine is easy to operate, and it can sew 350 stitches per minute. With dimensions of 12"L x 4.5" W x 9.8" H, this machine is small enough to transport to a friend's house or around your own home.
Speed controls are changed with a touch of a button, and you'll find a friendly guidance interface outlines all of the unit's key mechanics from stitch selection to threading your needle.
Reverse sewing, a built-in thread cutter and an LED light help make sewing faster and more efficient.
The biggest drawback with this machine is that the Luby will have difficulty with thicker materials. It is designed to be a beginner model, so canvas and other thick materials may not work well with this sewing machine.
Otherwise, you can enjoy an array of sewing projects with materials like cotton, cotton & linen, batting, chiffon, woolen cloth, leather, denim and others. With all of its basic stitches, the Luby is versatile and affordable.
Click here to purchase the Luby Sewing machine.
8. Brother XM2701 Sewing Machine
The Brother XM2701 is more feature-rich than other machines on our list, but it still offers a compact size and the durability you expect from Brother sewing machines.
Feature Highlights
27 built-in stitches
Automatic needle threader
Top loading bobbin
Automatic thread cutter
Free arm
25-year limited warranty
6 presser feet included
LED light in work area
Easy to use
The XM2701 hits all of the marks we talked about earlier: warranty, stitches, automatic needle threader, top loading bobbin and portability. It has more stitches than the SINGER machine, but this will give you more options for decorative stitching. The top-loading bobbin and easy needle threading make it easy to get started with your projects.
Brother includes six presser feet with this model: blind stitch, narrow hem, button, zipper, buttonhole and zigzag.
While this machine has a wealth of features, it isn't big or bulky. The machine weighs just 12.6 pounds and is 12.1" x 5.9" x 15.3."
Some machines have issues with tension, but this is a common problem with mass-produced sewing machines. The XM2701 is backed by a warranty, so if something is truly defective with the machine, Brother should fix it or replace your machine.
The XM2701 is a great option if you want a more advanced small sewing machine with more options. It offers a great stitch selection as well as other features like a free arm that you'd normally only find on more expensive, full-size sewing machines.
The Brother XM2701 isn't exactly a "mini" sewing machine, but is very light and is one of the best portable sewing machines you can buy today.
Click here to purchase the Brother XM2701 sewing machine from Amazon
9. Janome Sew Mini 2 Stitch Portable Mini Sewing Machine
This portable sewing machine, manufactured by Janome (one of the leaders in the sewing industry today) is extremely compact, durable, and easy to use.
Feature Highlights:
2 built-in stitches
Very light and portable
This is the smallest Janome machine available on the market, coming in at under five pounds and compact enough to fit into an RV cupboard, which makes it perfect for travelling. It offers two stitch options: straight and zigzag, and it has long been considered a favorite machine for children learning how to sew. However, long-time sewists and sewing professionals also use this machine for small sewing projects, mending needs, and crafts, including paper crafting.
It comes at an affordable price which makes it a perfect birthday or Christmas present, and it comes in the colors beach (a bluish white), merlot (a dark purple), and honeycomb (a buttery yellow). If you are looking for a high quality, extremely light, portable machine with basic features, this is the machine for you.
=> Click here to purchase the Janome Sew Mini sewing machine from Amazon
10. Janome Fast Lane Portable Sewing Machine
This portable mini sewing machine, also manufactured by Janome, is also an excellent choice for both young learners and seasoned sewists. At five pounds, this machine is slightly larger than the Janome Sew Mini Sewing Machine, but its larger size allows for more features as well.
This basic machine is excellent for smaller projects such as simple sewing tasks, mending, scrapbooking, and paper crafting. It offers four stitches with six stitch width and length variations: there are five straight-stitch variations, three zigzag variations, a crescent or scalloped stitch, and a multi-stitch zigzag stitch. These additional stitches allow for the insertion of zippers, basic garment construction, embellishment and appliqué, and the ability to work with stretch fabrics in addition to basic sewing and mending tasks.
This machine is convenient, lightweight and features a clear plastic finger guard so that learners and younger children have a bit more safety when using the machine. Of the many portable machines listed here, this machine comes with the most color choices, ranging from the solid options (teal, pink, and blue), to solid-colored machines with different-colored accents (fuchsia with yellow accents, gray with pink, lilac with pink, mint with lilac, purple with blue, and yellow with blue).
If you are looking for a learner-friendly, portable machine with a little more capacity for larger projects, then this machine is for you.
=> Click here to purchase the Janome Fast Lane sewing machine from Amazon
11. Singer Pixie-Plus Craft Machine
The Pixie-Plus mini sewing machine, made by Singer (the leading sewing manufacturer today) also weighs five pounds and is an excellent choice for both seasoned sewists and beginners.
It is recommended that children begin learning on this machine when they are at least eight years old. It is great for making crafts and for quick mending, and is built with smaller projects in mind. This machine boasts four stitch options (with no adjust of stitch width or length—this machine is very basic) and is extremely easy to pack and carry around, as it can be powered with both AC power and batteries.
It is very affordable and stitches at a slower speed which makes learning to sew easy. This machine is very cute in addition to its strength: it is white with purple details and has an adorable, girly font on the side. If you are looking for a small, quality, hard working machine with basic features, this machine is perfect for you.
=> Click here to purchase the Singer Pixie Plus sewing machine on Amazon
12. Michley LSS-202 Lil' Sew & Sew Mini 2-Speed
This two-speed portable machine, produced by Michley, is the most affordable of the machines listed here. It also offers the most basic features, which makes it an extremely easy machine on which to learn, offering one basic stitch at a slower speed and is very easy to thread. It is also ideal for experienced sewists as a machine for mending and small projects such as bags, hats, and small quilts.
This machine offers double thread and includes four bobbins, a foot pedal, a needle, and a threader.
If you are looking for a basic, affordable machine that is good for beginners and small projects, this machine is for you.
=> Click here to purchase the Michley LS-202 sewing machine on Amazon
Conclusion – Which Mini Sewing Machine is the Best?
For me, the Singer START 1304 is the best mini sewing machine available in 2020. Don't let their small size fool you as they are easily capable of completing day-to-day sewing tasks. They are inexpensive, reliable and produce very good results.
The best mini sewing machines are the perfect size to bring along to a sewing class or to a friend's house. Anyone looking for a portable sewing machine will be very pleased with any of these models.
I hope this list of the best mini sewing machines helped you find the one that is right for your needs. Happy quilting!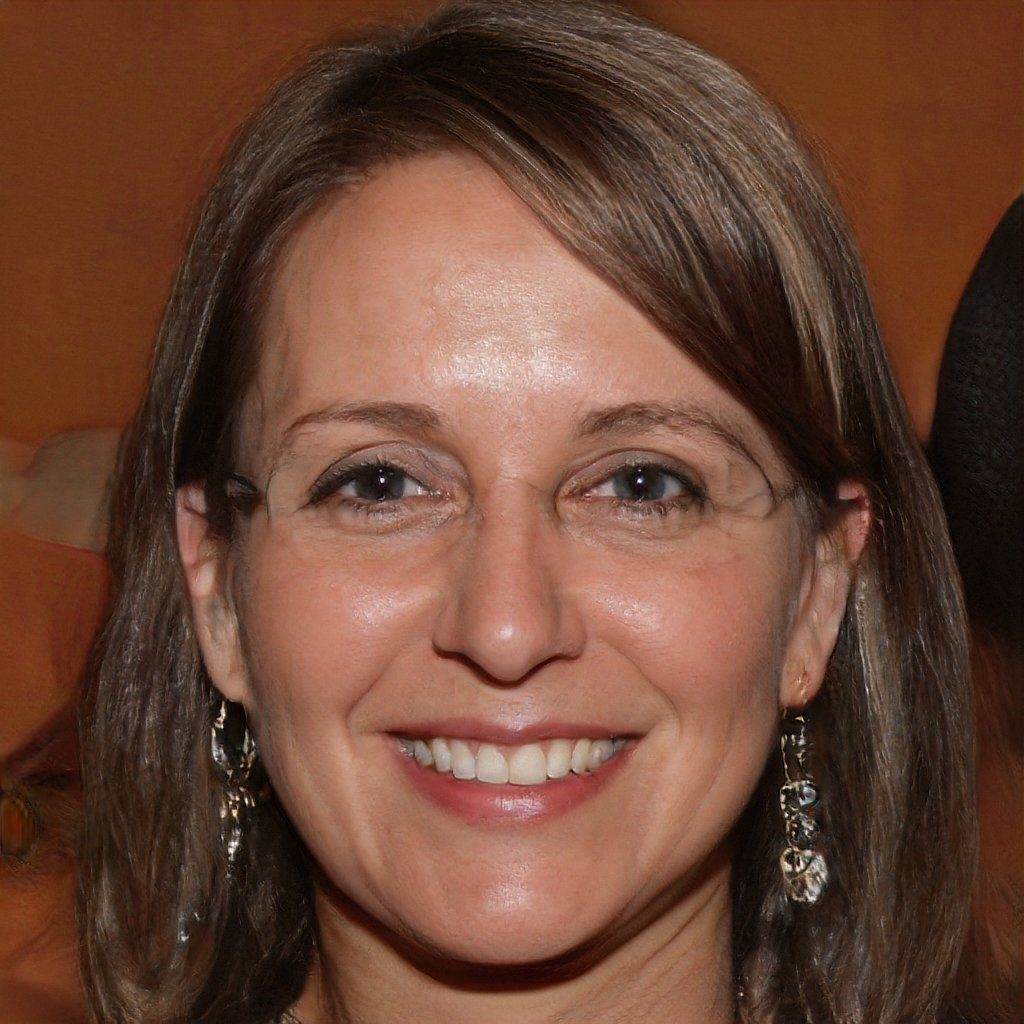 Hello and welcome to my site! My name is Shannon and I have been and avid quilter for over 20 years. My love of quilts came at an early age from my grandmother. I am a mother of 2 and lives in the US with her loving husband.