Mini sewing machines are an excellent choice for people who are new to sewing, have limited space, or just need a machine for quick fixes and small projects. These compact yet powerful devices offer the essential functions of a standard sewing machine but in a much smaller package. Ideal for beginners, travelers, or anyone who enjoys crafting on-the-go, mini sewing machines are a practical and affordable option for everyone from fashion students to busy moms. Their portable nature allows you to take your crafting passion wherever you go, making the world your own creative workspace.
The Best 5 Mini Sewing Machines you can buy today:
SINGER M1000 Mending Machine
The SINGER M1000 Mending Machine is a compact, lightweight, and yet powerful sewing machine designed for all types of mending tasks. Its user-friendly design makes it an excellent choice for both beginners and seasoned sewers. With 32 built-in stitch patterns, the M1000 provides versatility for a range of sewing projects from garment alterations to home decor. The machine is powered by an AC adapter ensuring steady and reliable performance. Its additional features include an automatic needle threader, a built-in bobbin winding system, and adjustable stitch length and width controls. The M1000 Mending Machine is a testament to SINGER's commitment to combining convenience, efficiency, and value in their sewing machines.
Compact and lightweight design perfect for home use and travel.
32 built-in stitch patterns for versatile sewing projects.
Powered by AC adapter for consistent performance.
User-friendly features like automatic needle threader and built-in bobbin winding system.
Adjustable stitch length and width controls for precision sewing.
The SINGER M1000 Mending Machine is a great portable sewing machine that is a valuable tool for any sewing enthusiast. Offering a balance between functionality, ease of use, and portability. It's expertly designed to cater to a broad range of sewing needs, ensuring you're well-equipped for any mending task. If you aren't looking for a handheld sewing machine, we feel this is the best mini sewing machine you can buy today.
HJWTCQL Mini Sewing Machine
The HJWTCQL Mini Sewing Machine is a compact powerhouse that perfectly fuses practicality with performance. Weighing barely over 2 pounds, it's easily portable and ideal for quick fixes or small projects. It comes with dual-speed controls, allowing users to sew at their own pace, and a built-in light to assist in low-light conditions. It also includes an automatic bobbin winder and an easy thread cutter, making it user-friendly, especially for beginners. Its sturdy construction and efficient design make it a reliable choice for those who need a sewing machine that's as mobile as they are.
Compact and lightweight: It weighs barely over 2 pounds, making it highly portable and perfect for on-the-go sewing needs.
Dual-speed controls: This feature allows users to sew at a speed they are comfortable with, enhancing ease of use particularly for beginners.
Built-in light: The machine comes with an integrated light that proves highly useful in low-light conditions, ensuring the user can see their work clearly.
Automatic bobbin winder: This simplifies the process of winding the bobbin, enhancing the machine's user-friendliness.
Easy thread cutter: The user-friendly design extends to the inclusion of an easy thread cutter, which makes the sewing process more streamlined.
Sturdy construction: Despite its small size, it is robustly built, ensuring its reliability and longevity.
In conclusion, this sewing machine is an impressive blend of portability and functionality. It's an ideal choice for beginners and seasoned sewers alike, thanks to its user-friendly features. Its sturdy construction ensures durability, while its lightweight design promotes mobility. Whether you're tackling small sewing projects, making quick fixes, or sewing on the go, this compact sewing machine is a reliable companion that meets a variety of needs.
Magicfly Mini Sewing Machine
The Magicfly Mini Sewing Machine offers a remarkable balance of sophistication and simplicity. Its compact design ensures easy portability, making it a favorite among mobile sewers. The machine features an adjustable double speed, allowing users to adapt to their comfort level and enhancing its usability, especially for beginners. To ensure a smooth sewing experience, it also comes with an automatic bobbin winder, eliminating the need for manual winding. A unique feature of the Magicfly Mini Sewing Machine is its extension table, providing more space for larger sewing projects. The machine's built-in light ensures good visibility even in low-light conditions, adding to its convenience. Irrespective of whether you're a beginner looking for an easy start in sewing or an experienced sewer seeking a portable option, the Magicfly Mini Sewing Machine is a versatile and dependable choice.
Compact design for easy portability, suitable for mobile sewers.
Adjustable double speed feature that caters to various skill levels.
Automatic bobbin winder for a hassle-free sewing experience.
Comes with an extension table for added workspace, ideal for larger projects.
Built-in light for enhanced visibility, especially in low-light scenarios.
In conclusion, the Magicfly Mini Sewing Machine proves to be an ideal investment for both novice and experienced sewers. With a compact design for mobility, adjustable double speed, and an automatic bobbin winder, it caters to a diverse range of sewing needs. The added convenience of an extension table expands workspace for larger projects, while the built-in light ensures excellent visibility in any lighting condition. It's not just a sewing machine; it's a reliable partner for all your sewing adventures.
SINGER 01663 Stitch Sew Quick
The SINGER 01663 Stitch Sew Quick is a portable, compact, and convenient sewing solution perfect for quick repairs and alterations. This handheld sewing machine offers versatility by allowing you to sew a variety of fabrics ranging from denim to silk without a bulky sewing machine. Though small in size, the Stitch Sew Quick delivers power comparable to a full-sized machine and is equipped with a high-quality tension control system for perfect seam every time. It operates on 4 AA batteries making it perfect for travel or home use. Additional features include a thread bag, easy-load bobbin system, and an automatic spindle lock for safety. Ideal for beginners and professionals alike, the SINGER 01663 Stitch Sew Quick offers affordability and convenience rolled into one compact design.
Handheld, portable design ideal for travel and quick fixes.
Capable of sewing a wide range of fabric types.
Powered by 4 AA batteries for enhanced portability.
High-quality tension control system for perfect seams.
Comes with a thread bag, easy-load bobbin system, and automatic spindle lock.
In summary, this Singer handheld sewing machine is a handy tool for anyone who needs a quick, portable, and reliable sewing solution. Its ability to handle a variety of fabrics, high-quality tension control, and safety features, coupled with portability, make it a valuable addition to anyone's sewing kit. This is the best handheld sewing machine you can buy today.
Buying Guide
When shopping for a mini sewing machine, there are several factors to consider to ensure you're investing in a model that suits your specific needs. This buying guide aims to help you navigate through the myriad of options available in the market, making your purchasing decision easier and more informed. We'll explore key aspects such as stitch options, portability, power source, ease of use, and additional features, all of which contribute to the overall functionality and value of a portable sewing machine. Whether you're a beginner just entering the world of sewing, a seasoned pro in need of a portable machine, or someone looking for a compact sewing solution for minor mending tasks, this guide will assist you in finding the perfect fit.
Stitch Options
The stitch options available on a these sewing machines can greatly impact its versatility and the variety of projects you can undertake. While some models like (handheld sewing machines) might only offer a basic straight stitch, others offer a range of stitch patterns including zigzag, blind hem, or decorative stitches. Models with multiple stitch options allow you to take on more complex projects, from dressmaking to decorative quilt work. However, if your sewing needs are simple, such as mending holes or stitching seams, a sewing machine with just a few basic stitch options could suffice. It's also worth noting that sewing machines with more stitch options tend to be more complex to use, so beginners might prefer a model with a simpler stitch selection.
Portability
Portability is a significant factor when choosing a mini sewing machine, especially if you plan to take it to sewing classes or travel with it. The size and weight of the machine will determine how easily it can be transported. Lightweight machines that come with a handle are usually more portable. Some models may also include a protective case or bag, which can enhance the machine's portability while also protecting it from dust and damage. Another aspect to consider is the machine's power source. Some machines are battery-operated, making them an ideal choice for sewing on the go, while others need to be plugged into an electrical outlet. When considering portability, it's essential to balance your need for a compact, lightweight machine with your sewing requirements and the machine's overall durability and functionality.
Power Source
The power source significantly influences its functionality and usability. Some sewing machines are powered by a direct electrical connection, which can provide consistent power for extensive sewing tasks, while others are battery-operated, offering flexibility and mobility, especially in areas where power outlets may not be readily accessible. However, battery-operated machines might lack the power necessary for heavier fabrics or more complex sewing tasks. In addition, power source considerations can also impact the machine's speed and stitch quality. For instance, machines with adjustable speed control allow for more precision in sewing, especially for intricate designs. Therefore, understanding the power source and its implications is a paramount consideration when selecting a mini sewing machine.
Ease of Use
Ease of use is another critical factor to consider when choosing a mini sewing machine. A machine that is easy to use can drastically reduce the time and effort spent on setup and operation, allowing you to focus more on the sewing task at hand. Look for features such as an automatic needle threader, clear threading diagrams, easy bobbin winding, and straightforward stitch selection. In addition, consider the machine's manual. It should be comprehensive, clear, and easy to understand, even for beginners. A sewing machine that is challenging to use can cause frustration and may discourage frequent use. Remember, the goal is to make sewing an enjoyable and productive experience, not a source of stress.
Additional Features
While basic functionality is essential, additional features can enhance the flexibility and convenience of a mini sewing machine. Some models come with built-in stitch patterns, allowing you to add creativity and flair to your sewing projects. Others might offer a free arm for sewing cylindrical items like sleeves or pant legs. Extra lighting can be beneficial for detailed work or sewing in low-light conditions. Some sewing machines even include advanced features like a thread cutter, a drop-in bobbin, or an automatic buttonhole maker. Keep in mind, however, that while these additional features can be useful, they might also add complexity to the machine's operation. Therefore, consider your sewing needs and skill level before deciding on a machine with many additional features.
Frequently Asked Questions
What stitch patterns should I look for in a mini sewing machine?
A mini sewing machine can come with various stitch patterns, such as straight stitch, zigzag stitch, and more complex decorative stitches. The type of stitch patterns you'll need depends on your sewing project. For basic sewing or mending, a straight stitch and zigzag stitch are typically sufficient.
What is the purpose of a free arm on a sewing machine?
A free arm on a sewing machine allows for easier sewing of cylindrical items like sleeves or pant legs. It can be very useful if you plan on doing a lot of garment sewing.
How important is extra lighting on a mini sewing machine?
Extra lighting can be especially beneficial if you're doing detailed work or sewing in low-light conditions. It helps to ensure that you can see your work clearly, which can improve the quality of your stitches and reduce eye strain.
What is a drop-in bobbin, and how does it benefit me?
A drop-in bobbin is a type of bobbin system where the bobbin is loaded from the top of the sewing machine, rather than from the front or side. This design makes it easier to see how much bobbin thread you have left and to change the bobbin when it's empty, simplifying the sewing process.
What is an automatic buttonhole maker, and do I need it?
An automatic buttonhole maker is a feature that allows you to create perfectly sized buttonholes with just a few simple steps. This feature can be particularly helpful if you plan to make garments that include buttons. However, if you don't anticipate needing to sew buttonholes frequently, you may not need this feature.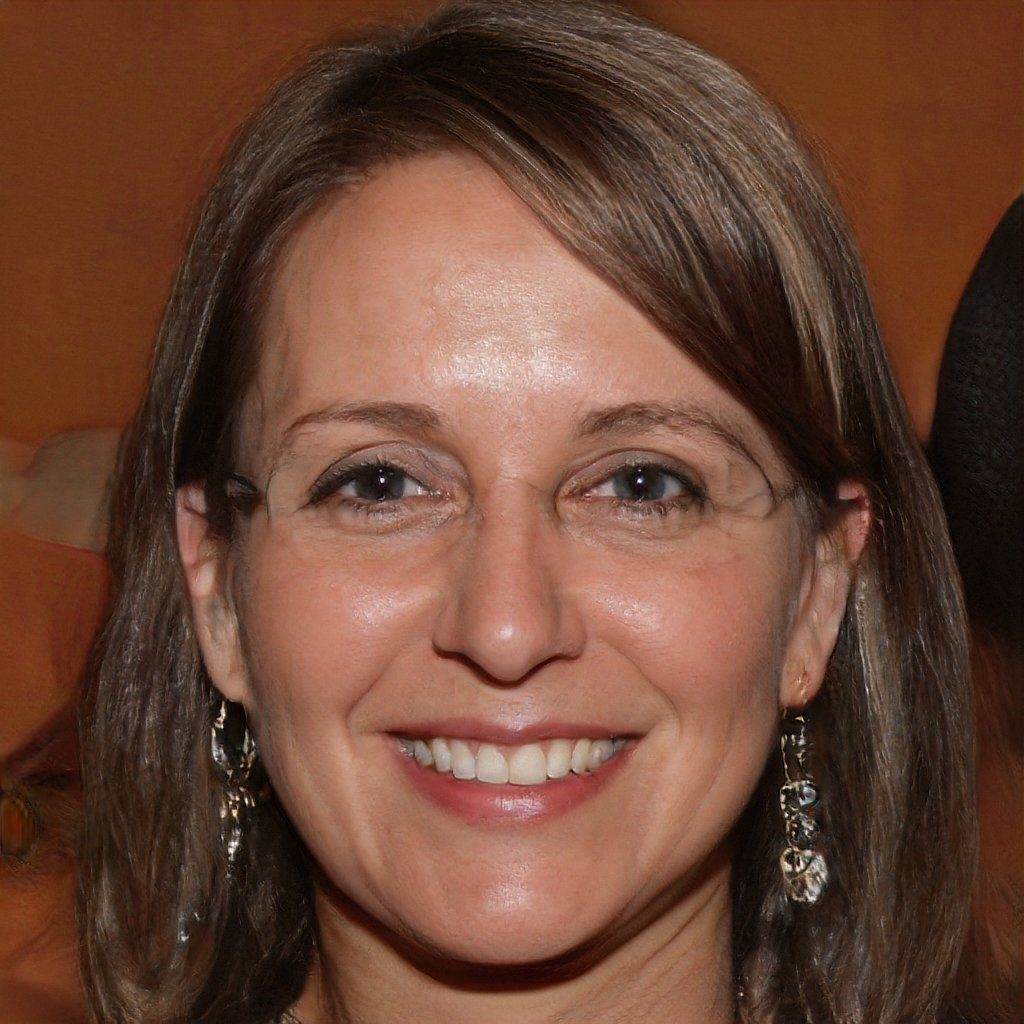 Hello and welcome to my website! My name is Shannon and I have been and avid quilter for over 25 years. My love of quilts came at an early age where I was taught by my grandmother when I was around 12 years old and her patience and love of quilting brought me to where I am today.