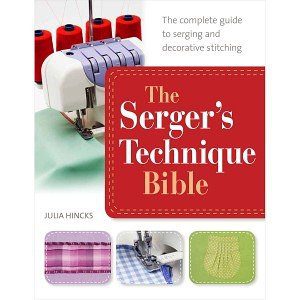 What's the best book on serging? I had looked hard and long to find a book that really offers a complete guide of techniques for the aspiring serger expert. I finally came across The Serger's Technique Bible
which, for me, is the most complete book on serging that I have ever found.
Julia Hincks, the book's author, teaches you everything from:
Professional edging
Decorative stitching
Seaming
And there's so much more offered. Step-by-step instructions guide you through every technique, while photographs help you visualize and understand what your next step will entail. This is the perfect book for beginners, but it can also be used by experienced sewers that want to enhance their technique.
A Look Inside The Serger's Technique Bible
Whenever I look for a book on sewing or techniques, I want to make sure that the author really knows what they're talking about. What makes Julia a little different is that not only is she a textile artist, but she is a teacher.
What does this mean?
A person that is a teacher knows how to present information in a way that allows you to learn it easily. Julia resides in Brighton, UK and is quite popular in the area because she owns her own children's wear line that she is developing. And she teaches classes for:
Dressmaking
Pattern cutting
Knitting
So, it's safe to say that she's a professional that knows what she's talking about – a professional with the industry's best serger book.
This book spans 128 pages, and is a great addition to any seamstress's library.
Let's take a look inside of this book to see what you'll be learning, and how everything is laid out for you.
Three Quick Chapters
Julia presents all of the information in three chapters. I would personally call these chapters "sections" because they cover a lot of information in a short amount of time.
Chapter 1: Serging Basics
The first chapter includes all of the basics. This is information that you need to get started if you don't know anything about sewing. You'll be comfortable with serging, and you'll work through the following:
The general anatomy of a serger.
The different type of threads that are available.
How to set up your machine properly.
How to fix mistakes.
How to adjust:

Settings
Cutting with
Threat tensions
Stitch length
Feeds
This is the book that I wish I had when I first started serging. It's a great intro into the process, and will allow you to move on to chapter 2, which is a little bit more exciting.
=> Click here to see which serger sewing machine we recommend
Chapter 2: Techniques
In the second chapter, you'll really start to get down to the nitty-gritty of serging. This chapter is about 50 pages long, and teaches you the following:
Basic stitches
Seams
How to deal with corners
Stabilization methods
Band hems
French seams
Roll hemming
Welt and felt seams
But this is just the start of what you'll learn. In fact, this is what you learn within the first 24 pages of the chapter. Moving on to more advanced techniques, you'll learn about cover and chain stitches, flatlocking and how to use an elastic attachment.
The chapter ends with a discussion of several different types of feet you can use during your sewing.
Chapter 3: Quick Constructions
By the time you enter chapter 3, you'll be ready to start making simple projects a reality. Julia provides 8 different constructions that you'll make to really hone your skills. These projects are a lot of fun, and since they don't take long, they're all very simple. You'll learn how to make the following:
A scarf
A simple top
A tote bag
Child's dress
Drawstring bag
Quick quilt
Tube skirt
Pillowcase
I found these projects really fun and exciting, and there are pictures that guide you along the way. All throughout the book are pictures that help you to understand how each technique works, and if you're doing everything appropriately.
The tone and manner in which Julia teaches is very simple, and the book is laid out so that you know the techniques before they are mentioned in the future.
You won't be in chapter 3 and not know how to set up your machine, or in chapter 4 and not know how to perform the appropriate seam for your garment.
In my opinion, this is the perfect reference book for any seamstress who wants to master the art of serging on their machine.
=> Click here to start reading The Serger's Technique Bible today.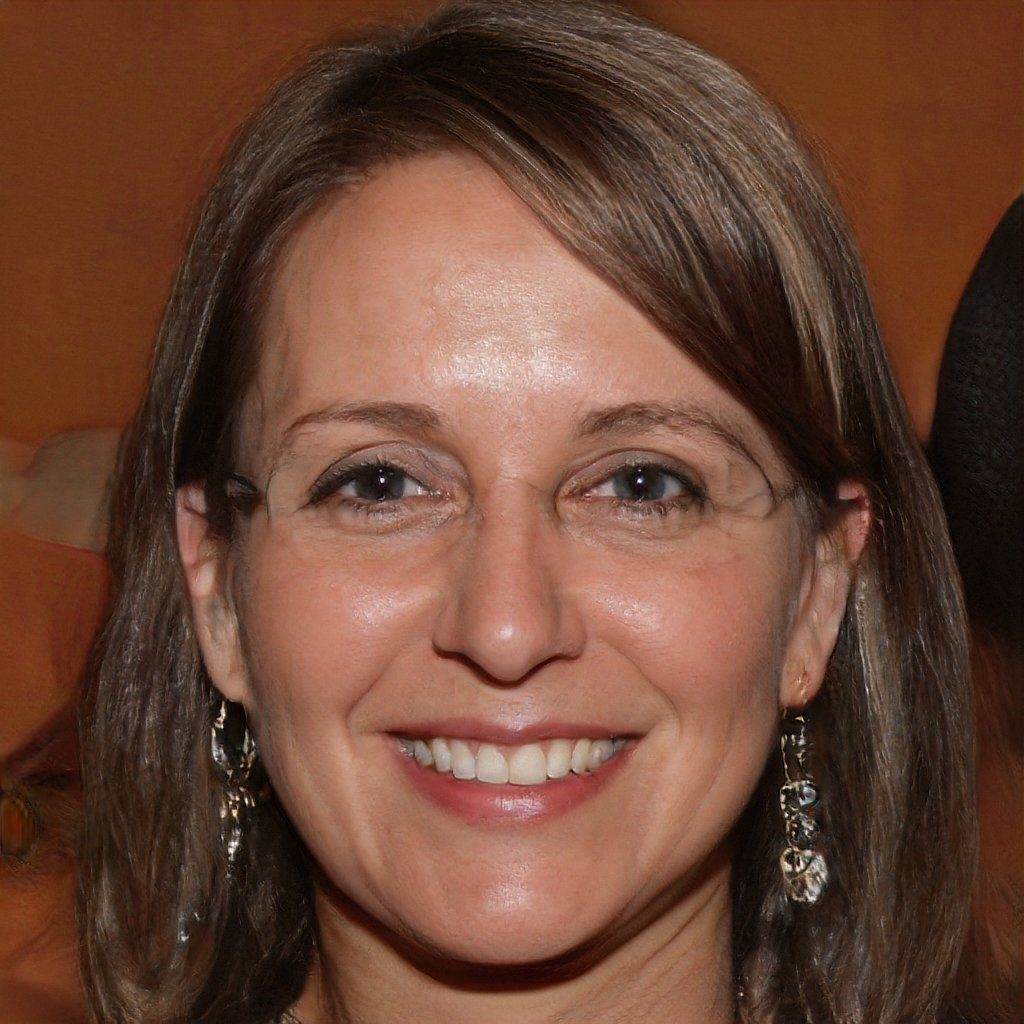 Hello and welcome to my website! My name is Shannon and I have been and avid quilter for over 25 years. My love of quilts came at an early age where I was taught by my grandmother when I was around 12 years old and her patience and love of quilting brought me to where I am today.