Embroidery is a time-honored craft that has been used for centuries to decorate fabrics and clothing. The art of embroidery can be traced back to ancient civilizations, and it has evolved over time to become one of the most versatile and creative forms of decorative art. If you love embroidery, then you know that there are endless possibilities when it comes to what you can create with a needle and thread.
If you've just purchased your first sewing and embroidery machine then you'll be itching to start some projects! In this blog post, we've compiled a list of 90 things to embroider, so you never run out of ideas.
Linens: Embroider your favorite sayings onto tea towels, napkins or table runners.
Clothing: Add a monogram or design to a plain t-shirt, sweatshirt, or denim jacket.
Hats: Add a personal touch to your favorite baseball cap, beanie, or sunhat.
Handbags: Embroider a cute design or monogram on a plain tote bag or backpack.
Shoes: Add some flair to your favorite pair of sneakers or canvas shoes with colorful embroidery.
Scarves: Embellish a cozy scarf with a unique floral design or your favorite quote.
Pillows: Embroider a decorative pillow cover with a monogram, floral design, or fun phrase.
Wall Hangings: Create a unique wall hanging with an embroidered design or your favorite quote.
Patches: Customize backpacks, jean jackets or hats with an embroidered patch.
Coasters: Create custom coasters for your home bar with a unique design or monogram.
Baby Items: Personalize baby blankets, bibs or onesies with a cute embroidered design.
Tote Bags: Create a custom tote bag with a fun quote or your favorite design.
Aprons: Add a touch of personality to a plain apron with a cute embroidered design.
Tree Skirts: Create a one-of-a-kind Christmas tree skirt with an embroidered design.
Lamp Shades: Create a unique lampshade with a dazzling embroidered design.
Phone Cases: Personalize your phone case with an embroidered design or monogram.
Magnets: Add a fun and colorful touch to your fridge with an embroidered magnet.
Keychains: Create a custom keychain with a fun design or monogram.
Name Tags: Customize name tags for your business or event with a unique embroidered design.
Quilts: Embroidered blocks or quilt labels can stand out in a quilt pattern and add a unique dimension to your finished quilt.
Kitchen Towels: Embroider your favorite recipe onto a kitchen towel for a personalized touch.
Tea Cozies: Keep your favorite tea warm with a homemade tea cozy embroidered with a unique design.
Embroidered art: Create beautiful works of art that feature embroidery to add texture and depth to your piece.
Bookmarks: Mark your place in your favorite novel with an embroidered bookmark.
Pet Accessories: Create custom collars, leashes or bandanas for your furry friends with embroidered designs.
Christmas Stockings: Create one-of-a-kind stockings with your favorite holiday designs.
Advent Calendars: Create a unique and special advent calendar with embroidered pockets to hold treats.
Wreaths: Embroider designs on fabric that can be added to wreaths for decoration.
Cocktail Napkins: Custom cocktail napkins are a unique touch to any party.
Christmas Ornaments: Embroider a special message on a personalized ornament.
Handkerchiefs: Embroider initials or a special message onto a handkerchief for a unique and personal gift.
Doll Clothes: Embroider tiny clothing and accessories for your child's dolls.
Hair Accessories: Create personalized hair accessories with embroidered designs.
Wine Totes: Create a special wine tote with embroidered designs for a unique hostess gift.
Jackets: Embroider a personalized design on a denim jacket or a baseball jacket for a one-of-a-kind look.
Luggage Tags: Personalize luggage tags with embroidered designs for a unique look.
Sweatpants: Add some personality to your casual wear by embroidering your favorite design or quote onto your sweatpants.
Place Mats: Create unique place mats for holiday dinners with embroidered designs.
Home Decor: Add embroidered decorations to your home decor like pillow covers or wall hangings.
Camera Straps: Personalize your camera strap with a custom embroidered design.
Ties: Embroider a monogram or a fun design to a tie for a unique gift for the man in your life.
Embroidered Borders: Adding a border or edge to decorative pieces adds a personal touch.
Gardening Gloves: Customized garden gloves with an embroidered design are a perfect gift for gardeners.
Embroidered Banners: Create banners with unique embroidered designs to celebrate any occasion.
Guest Towels: Personalized guest towels embroidered with your family name or a greeting are a unique touch to any guest bathroom.
Shoe Bags: Create a set of shoe bags with colorful embroidered designs for a unique travel accessory.
Pillowcases: Create custom pillowcases with cute designs or monograms for a perfect gift.
Shorts: Add a personal touch by embroidering designs or quotes onto the pockets or hem of shorts.
Airplane Pillows: Personalized airplane pillows are a perfect travel accessory and make a great gift.
Tea Towel Dresses: Create an adorable dress or apron with a tea towel and add an embroidered design for a unique finishing touch.
Cufflinks: Personalize cufflinks with embroidered designs or monograms for a special touch.
Cosmetic Bags: Make a set of unique cosmetic bags with embroidered designs for a fantastic gift.
Book Covers: Create fabric covers for your books and add an embroidered design for a unique touch.
Scarflets: These small, versatile accessories can be embroidered with unique designs or messages to personalize your outfit.
Baby Shoes: Personalize a pair of baby shoes with embroidered designs or names for a sweet keepsake.
Embroidered Headbands: Create unique headbands with embroidered designs for a special touch to your hair.
Christmas Tree Skirts: Create elaborate and festive Christmas tree skirts with lots of embroidered designs.
Embroidered Bracelets: Add a custom touch to your jewelry by embroidering designs on fabric for a unique bracelet.
Wall Hangings: Personalized tapestries or wall art made with embroidered fabric create a fascinating focal point.
T-shirts: Design your own unique t-shirt with a custom embroidery design for a completely personalized look.
Teddy Bears: Create custom stuffed animals with unique embroidered designs for a special keepsake.
Wedding Accessories: Personalize wedding accessories like shoes, hankies, or ring bearer pillows with embroidered designs as a special keepsake.
Embroidered Baby Blankets: Create stunning blankets with embroidered designs or baby's name for the perfect baby shower gift.
Socks: Embroidered socks are a great gift idea and let you add a unique touch to your outfit.
Clothing Patches: Personalize clothing patches with embroidered designs to make them fun and unique.
Christmas Cards: Embroidered designs on paper let you create truly unique and special Christmas cards.
Bicycle Tool Bags: Create a custom tool bag for your bicycle with embroidered designs or bicyclist inspired motifs.
Embroidered Pajamas: Who doesn't love cozy pajamas? Add an embroidered design to make them even more special.
Embroidered Vests: Embroidered designs on vests make them a fun and unique addition to any outfit.
Embroidered Collars: Spice up your boring shirts with unique embroidered collar designs.
Tote Bag Liners: Create a lined tote bag with an embroidered design on the interior for a truly unique accessory.
Fabric Covered Folders: Create unique folders for your work or school with custom embroidered designs.
Pillow Covers: Embroidered coverlets for your throw pillows add a beautiful touch to your home decor.
Embroidered Lampshades: Create a matching lampshade for your pillow covers with embroidered fabric for a fun and unique look.
Embroidered Tablecloths: Design your own tablecloths with embroidered designs for a unique addition to your home decor.
Quilted Handbags: Quilted bags are perfect for creating unique embroidered designs on.
Embroidered Lanyards: Customized lanyards make a great giveaway at conferences and events.
Embroidered Desk Accessories: Create unique desk accessories like pencil holders or mouse pads with custom embroidered designs.
Sit-Upon Cushions: For camping or outdoor events, create a cushion with an embroidered design as the perfect accessory.
Embroidered Ties: Embroidered ties with unique designs or monograms make great gifts for the men in your life.
Embroidered Tapestries: Embroidered designs on tapestries create a unique and beautiful addition to your home decor.
Embroidered Hand Mitts: Add personality to your kitchen with embroidered oven mitts.
Monogrammed Towels: Personalize your towels with a monogram or embroidered design for a special touch.
Bathrobes: Add embroidered designs to your bathrobe for the ultimate relaxation outfit.
Custom Aprons: Create unique, personalized aprons with embroidered designs for a fun cooking accessory
Conclusion
In essence, embroidery provides an unmatched opportunity to personalize and enhance a myriad of items, from home decor to office accessories. The creative possibilities are virtually limitless – whether you're looking to inject some character into a set of towels with a monogram, add a touch of elegance to a lampshade, or give a unique, stylish flair to a simple tie. Embracing the art of embroidery can transform everyday objects into extraordinary, bespoke pieces imbued with your personal touch. So, explore the world of embroidery and let your imagination soar.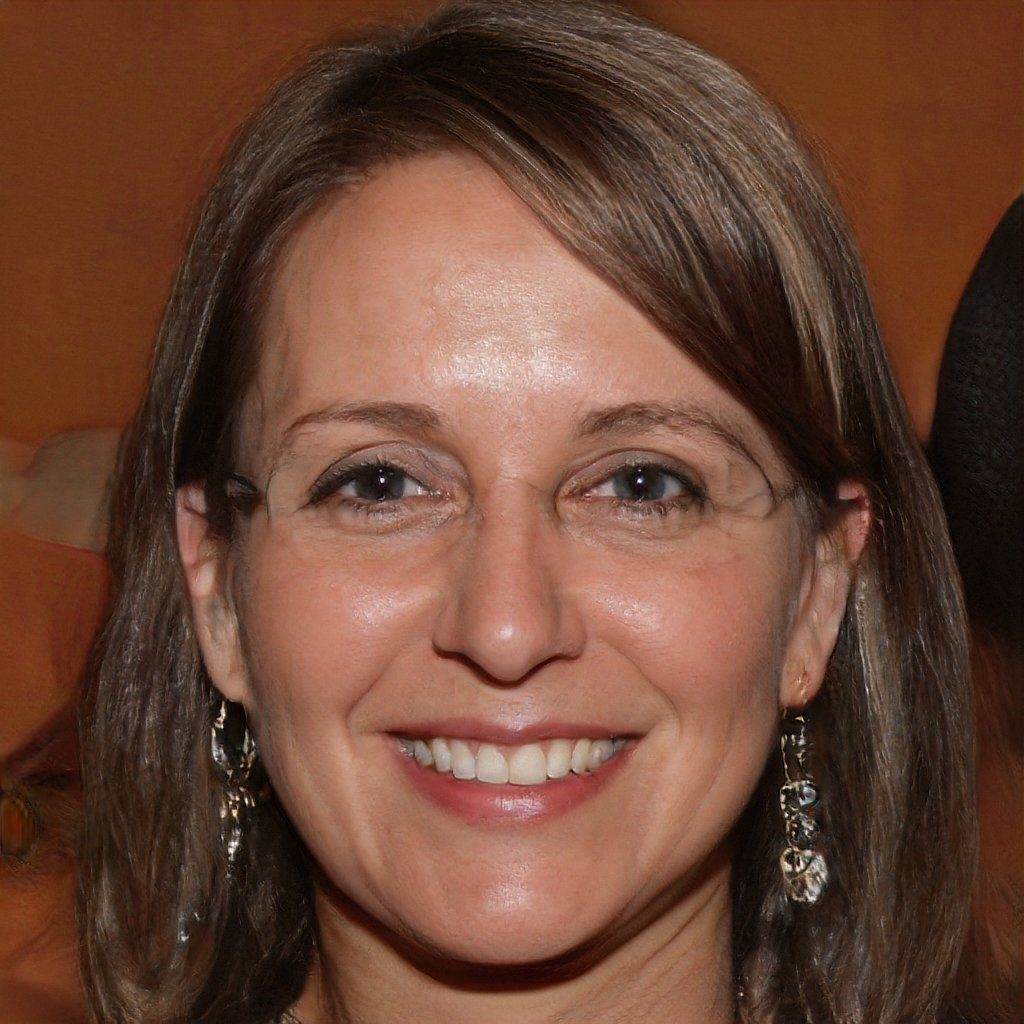 Hello and welcome to my website! My name is Shannon and I have been and avid quilter for over 25 years. My love of quilts came at an early age where I was taught by my grandmother when I was around 12 years old and her patience and love of quilting brought me to where I am today.